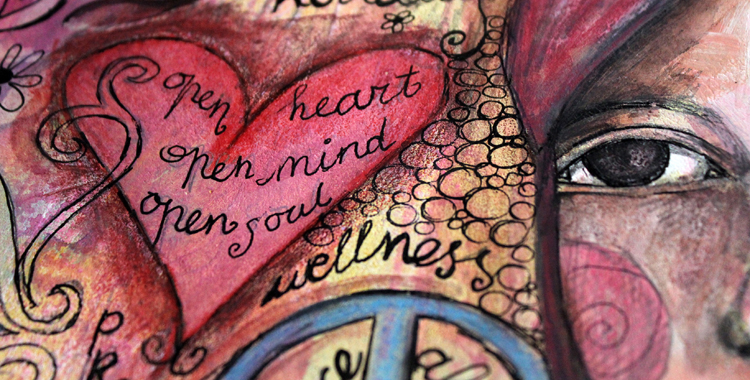 This year, I hope to do as many Life Book guest teacher's lessons as possible, so that my Life Book will be big and fat and pretty at the end of the year. So this weekend I convinced Andy to take Elliot for an hour or 2 and made a Dream Board (also known as Vision Board)!
I made this based on a lesson by Juliette Crane who offered this in week 2 of Life Book! I loved the idea and thought it would go well with the 'word for the year' idea (my word is 'open').
Though Juliette's Dream Board contained mostly collaged images, I wanted to do a lot of writing and draw representative images. I found creating the Dream Board very meditative and I liked the process because I could dwell on visualising what I wanted for the year. This is my list of hopes/ dreams/ wants for this year:
More time with family
More community & friendships
A summer holiday
An open heart, open mind, open soul
Presence
Peace
Balance
Love
Art Living
Health
Read more
I found it interesting to see that a lot of those wishes are quite abstract rather than concrete. But I felt quite good about that. A lot of those are inner experiences rather than hopes that depend on things that happen on the outside. :) It was quite eye-opening for me. By Art Living I meant to be able to continue making a living out of art as I do now. It is something I desired throughout my life and enjoy it so much. I want to hold onto it if at all possible! :)
Another thing that was eye-opening for me was to see how close friendships and community have become more and more important to me in life. There was a time where community and family just did my head in, now they are on the top of my list of important things. :)
And then there is 'health'. Now that I've given birth to 2 babies and am coming out of the pregnant mother phase, I'm much overweight and would love to become healthier in that respect. But food, for me, is wrought with complications, attachments and triggers, so I don't know how easy that is going to be, but I'm trying and being kind to myself about it as much as I can.
So here is the Dream Board in full:
I loved being able to create this and this will be page 2 of my Life Book! Eeh, exicting! :)
---