Essence of Angel
"Dance When You're Broken Open"
(Rumi)
(Original SOLD)
(Prints for Sale Here)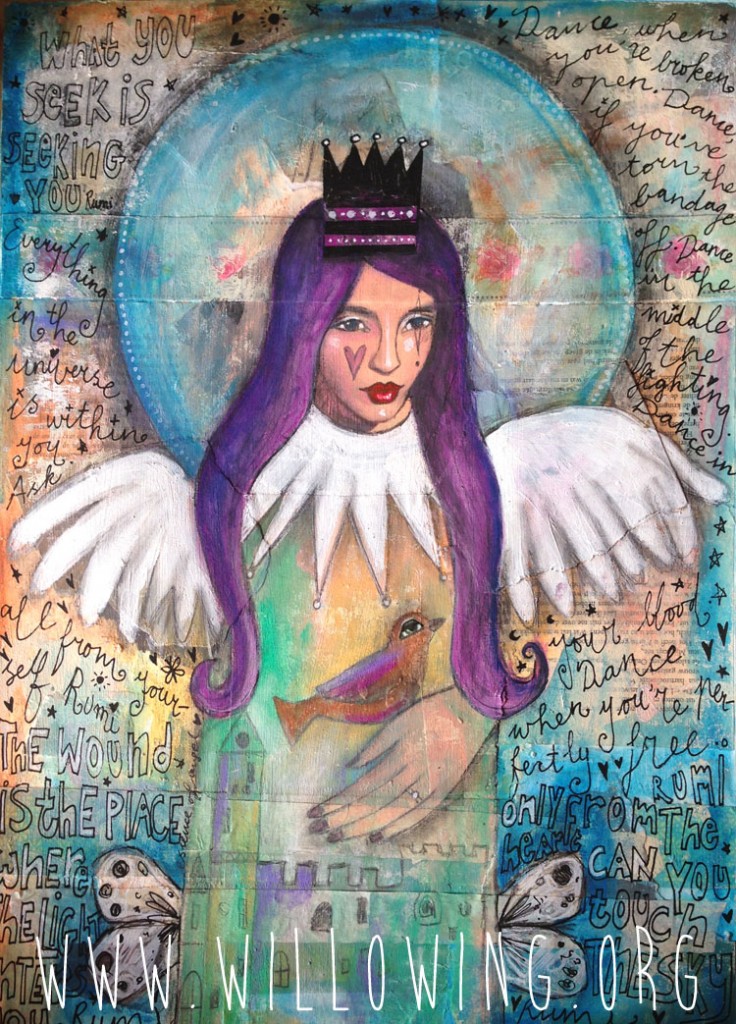 Hello my creative comrades! I had a total art block for a while and was uhming and ah-ing over what to do. So one morning I was looking through my own flickr account and came across some of my 'paint over collage' paintings and felt inspired to do another painting like it! And I'm so happy that I did because this painting might well be one of my favourite ones of mine ever! I documented the process so you can try it too.
If you want more in depth guidance on how to create art like this; I run a mini workshop called: "Collage, Paint and Soul" which you can sign up to here (clicky clicky) if you want! :)
But for now here are the progress shots with instructions of how I made  'Essence of Angel'. :) Hope you enjoy and if you create something in response, do link to your blog post in the comments, I'd love to see your work! :)

Step 1. Create a pleasing to you collage. I used a variety of scrapbooking papers/ book pages and magazine papers. Choose a face from a magazine over which you will paint another face later.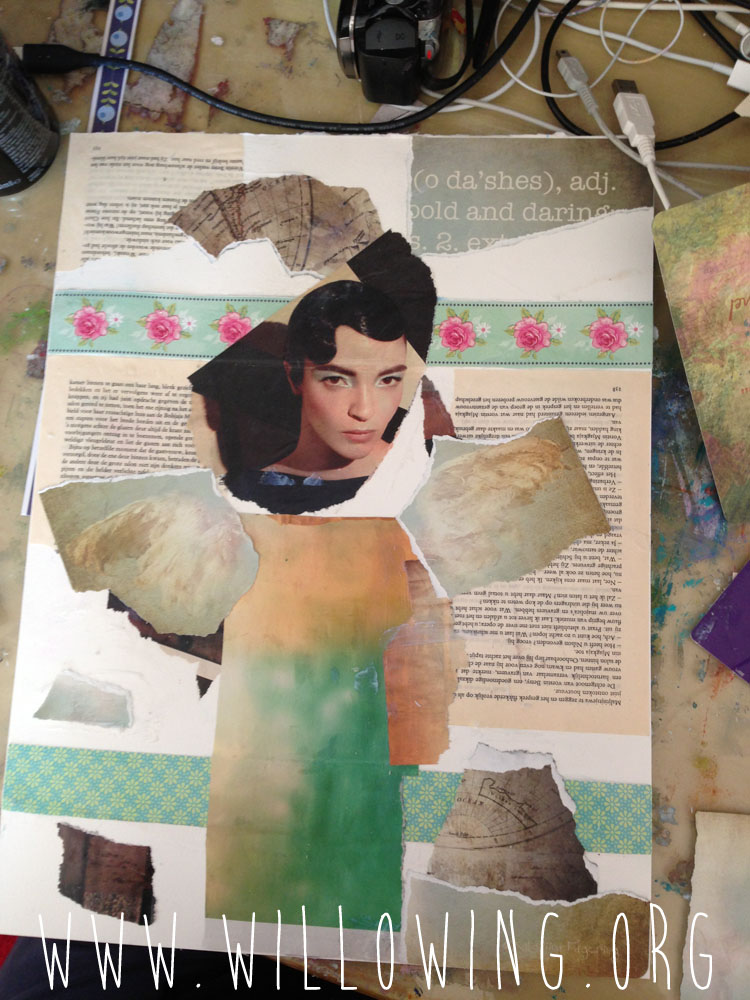 Step 2. Use clear/ transparent gesso and go over your collage. Let dry. Once it's dry, paint over the face and add extra things like hair or crowns or whatever else to make the face your own.
Step 3. Continue building up the layers. Add colour with watersoluble paints/ crayons/ pencils to the background. I also brayered over the background and continued to build layers.
Step 4. Continue building up your layers and add interesting elements to the body element (or other depending on your design). I added a bird, a big hand, a house/ castle and some butterfly wings at the bottom of her body.
Step 5. Once you are happy with the entire piece, add quotes or lyrics that you love to the background. I used Rumi quotes. I also added little doodles like hearts, stars, moons, suns etc. :)
And here is the final painting (again, ha):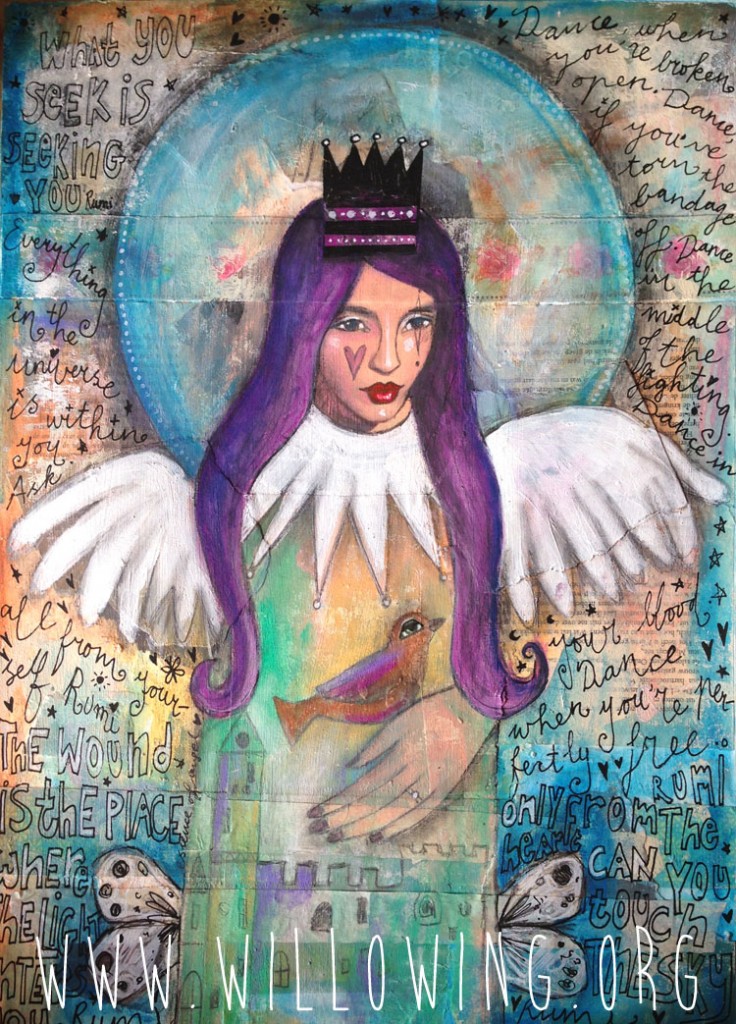 Hope you enjoyed seeing the progress shots and remember that if you want to get more in depth guidance on this technique, sign up to my mini course (super affordable) here:
1 Space on Collage, Paint & Soul
(self study group)
£14.99 GBP