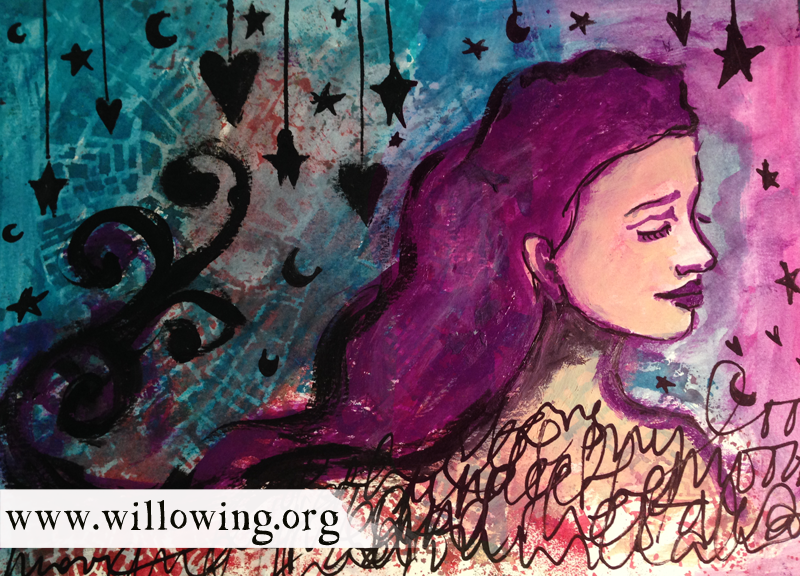 Hey there fabulous creativas! (It's a new word I created and it's a mix between creative and diva: you are creative divas!!) :)
One of the awesome perks of the job that I do is that you get sent new awesome art materials to review and experiment with! I'm a big fan of Jane Davenport's work and I love her as my friend and an allround sparkly, koala-saving, long blond-haired mermaid, kick-ass art maker kind of person. :) So I was thrilled to be asked to be part of her blog hop again to review her newest stencils as manufactured by the lovely Lisa (and Michael) from Artist Cellar!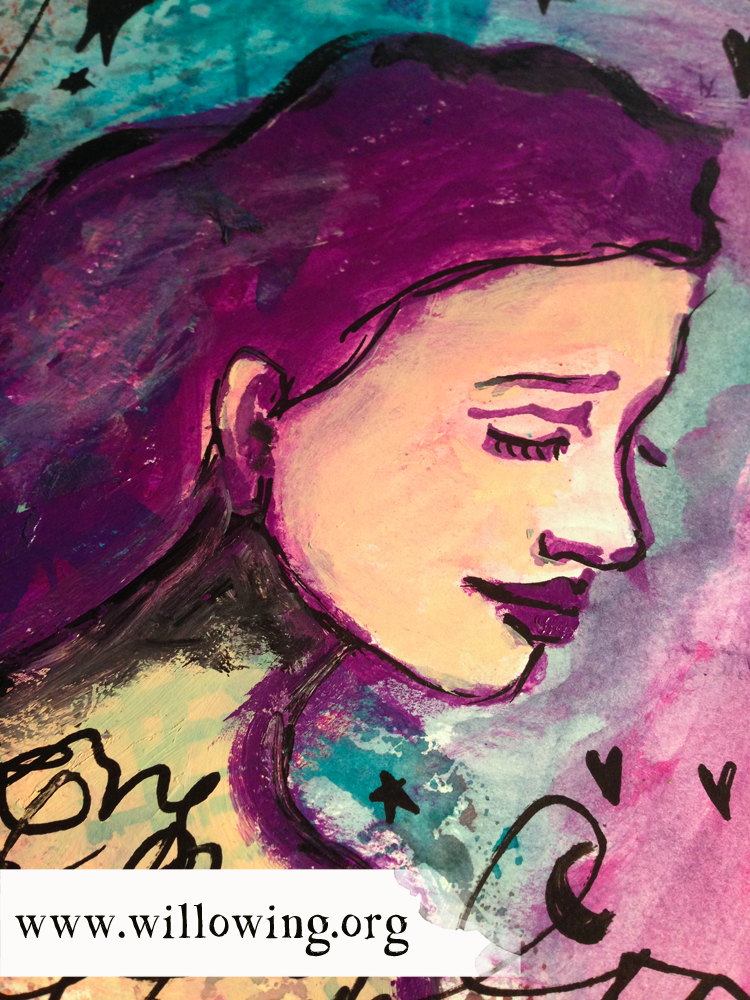 If you love creating faces, but you're having a hard time creating them, these stencils are perfect. Sometimes you can use them just as they are and voila you have a face, but ALSO you can use them as a learning tool, trace over the stencils face and get to know those face angles and dimensions, you can also embellish the stencilled face and/or really make it your own! Some of you may remember the video I did with her last stencil set (you can watch it here) and I what I liked about it so much is that the stencil face is really Jane-style, but I could easily make the face into a more Tam-style. Yay.
Anyhoo, yesterday I played with her newest face stencils and this is what I created. I hope you enjoy this little time lapse video darling! :)
As part of the release of these stencils I'm allowed to give away one set of stencils to a lucky person! :) If you want to enter the give away, make sure that you subscribe to my newsletter (if you don't already) and leave a comment below telling us  how making art LIGHTS YOU UP! :) (it does, doesn't it?)
And to increase your chances of winning a stencil set, check out the other artist hoppers in the blog hop: 
Have posted already – some you can still enter for giveaways though:
Still to come:
To buy the stencils click here.
Jane herself says this about the stencils:
I just wanted to give you this extra info about the Stencils:
When I created my first set of stencils, it was in direct response to what I thought would help my online drawing students. What I have discovered through my teaching is that when people start drawing we tend to err towards wanting to be perfect straight away. Even though we know its unrealistic, the expectation is there! The stencils where intended as a safety net. 
When I worked with my stencils in live classes, I could really see just how powerfully confidence-building they were! I had requests for some smaller faces, so the new set furnishes those wishes.  I also made them a little more complex so skills can keep improving as creative confidence flourishes!
The stencils are available here: