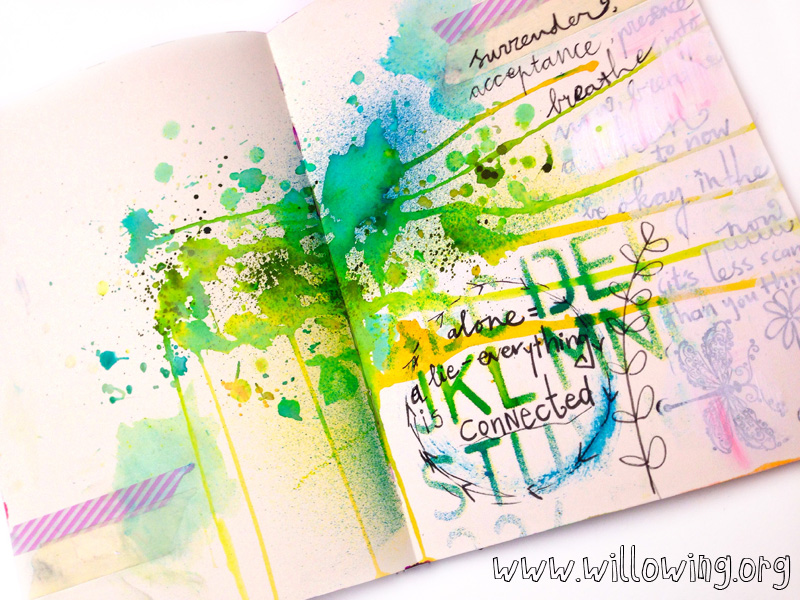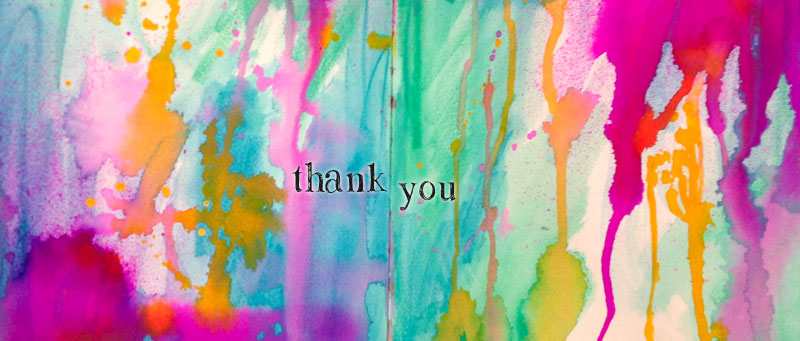 In the spirit of not 'disappearing' for a while again after my post yesterday, I wanted to take the opportunity to pop in here today and publicly express my deep gratitude to anyone, everyone who's responded to my blog post yesterday, the collective acknowledgement, support and outpouring of love has been so healing; thank you, I received so many comments and private messages full of love and care, it's simply amazing.
I know how sharing one's inner struggles can be a vehicle for deeper understanding and connection between people in communities. Often, we just feel so SO alone in our struggles. The struggles I have with food, depression, shadow, self judgement, how to deal with the world's suffering, even though intellectually I know that I'm not suffering this kind of stuff alone, it can feel very alone. And alone, is terrifying, is awful. There is little point to existence, if it's alone. And sometimes remembering that 'we're truly not alone in this', ie: others go through what you go through, REALLY makes a difference. So thank you to everyone who is bravely sharing their stories so that others may feel connected and less alone. <3 You are, your presence is a blessing to me. Your kind supportive comments like a balm and a light in my darkness. You are loved, important and make a difference: thank you so much. <3

***
Now for art stuffs!
If you follow me on instagram you will know that lately I'm totally having a love affair with alcohol (spray) inks again. I go through phases of leaning more towards certain art supplies than others (one month it's washi tape, then it's crayons, then it's acrylics, then it's aquarmarkers etc, this month it's back to Dylusions Spray Inks).
They are brilliant to use with stencils and so vibrant but they are also so great for creating drips and splatters (another love of mine lately, it can't get too drippy or splattery in my books, hee hee!). So anyhoo, my go-to journal currently is an A4 (approx 12 x 9 inch) one (I'm gonna do a free youtube video on journals soon as I get so many questions about the different types, but that for another time) and here are some shots from it. First: Rainbow Mermaid Progress shots: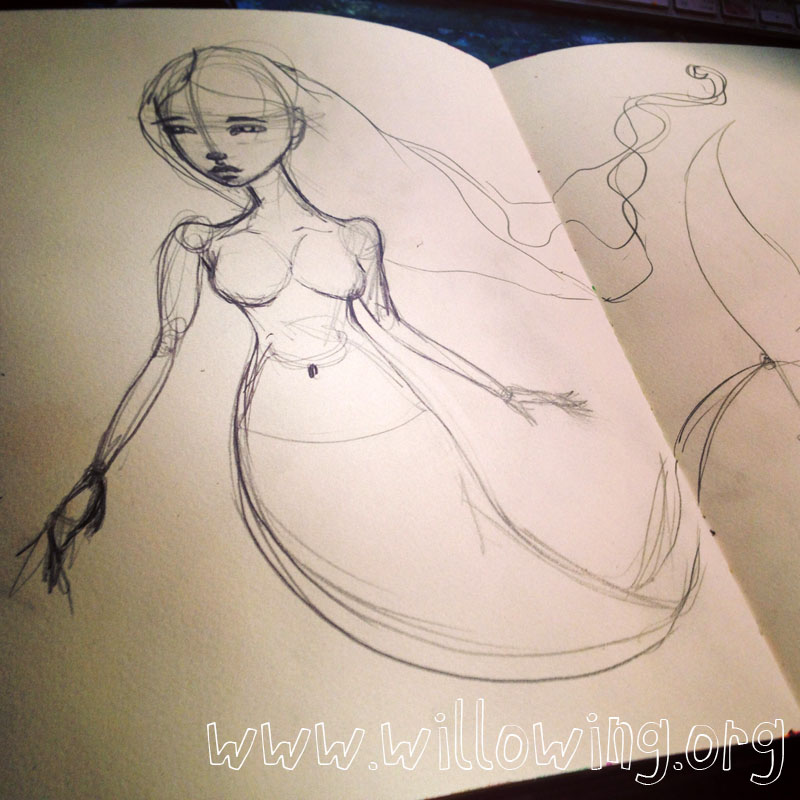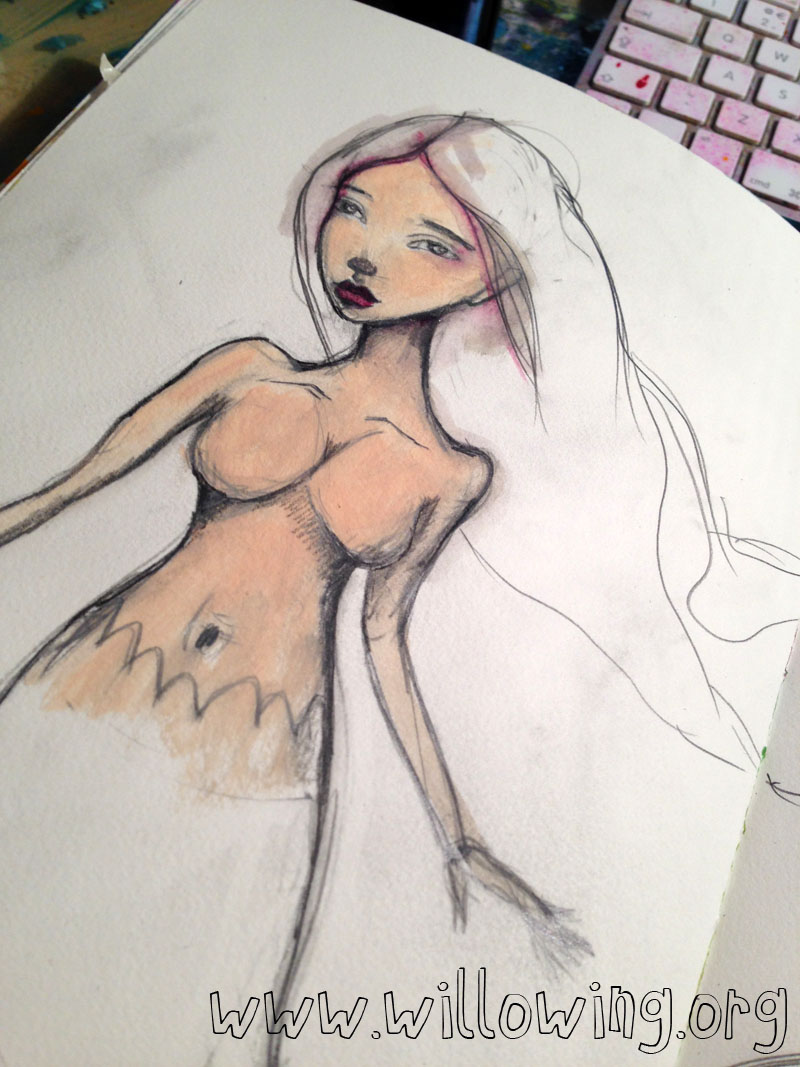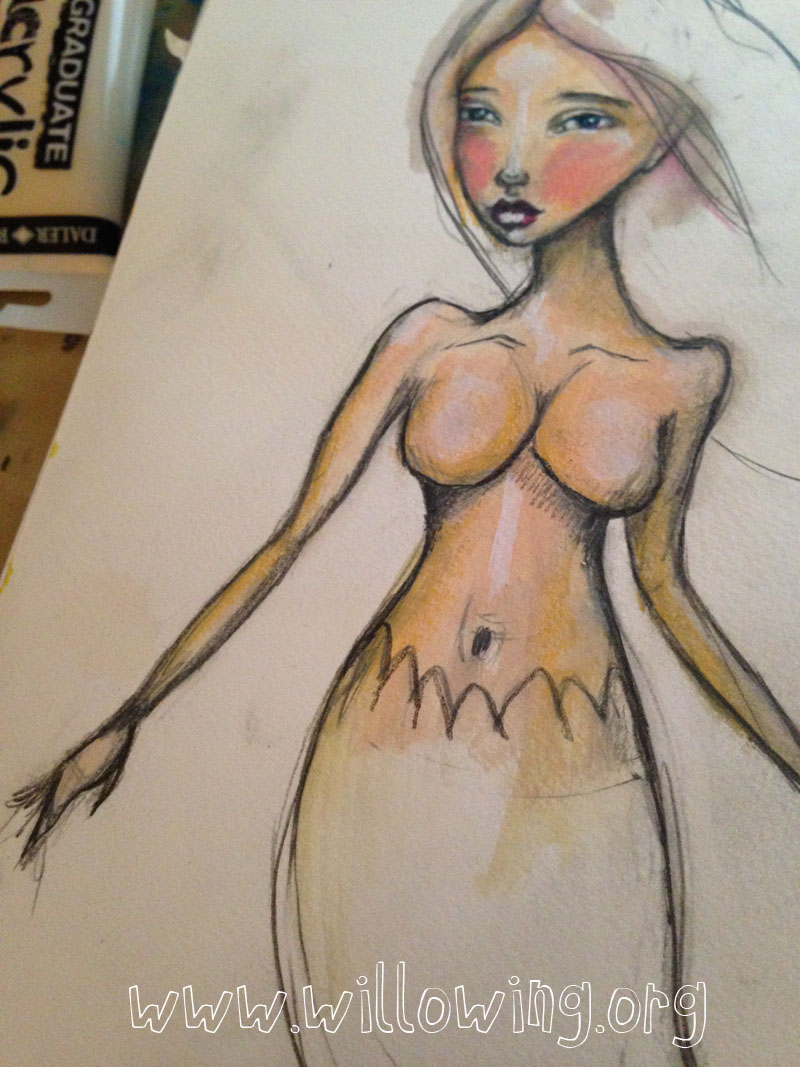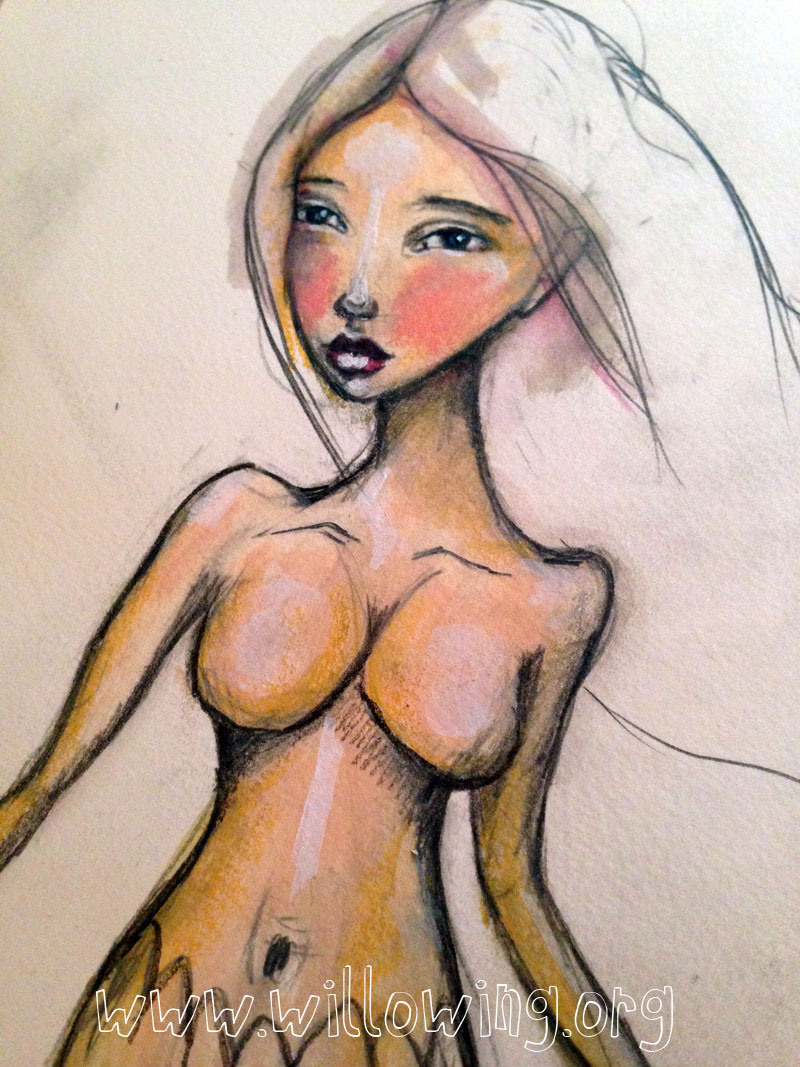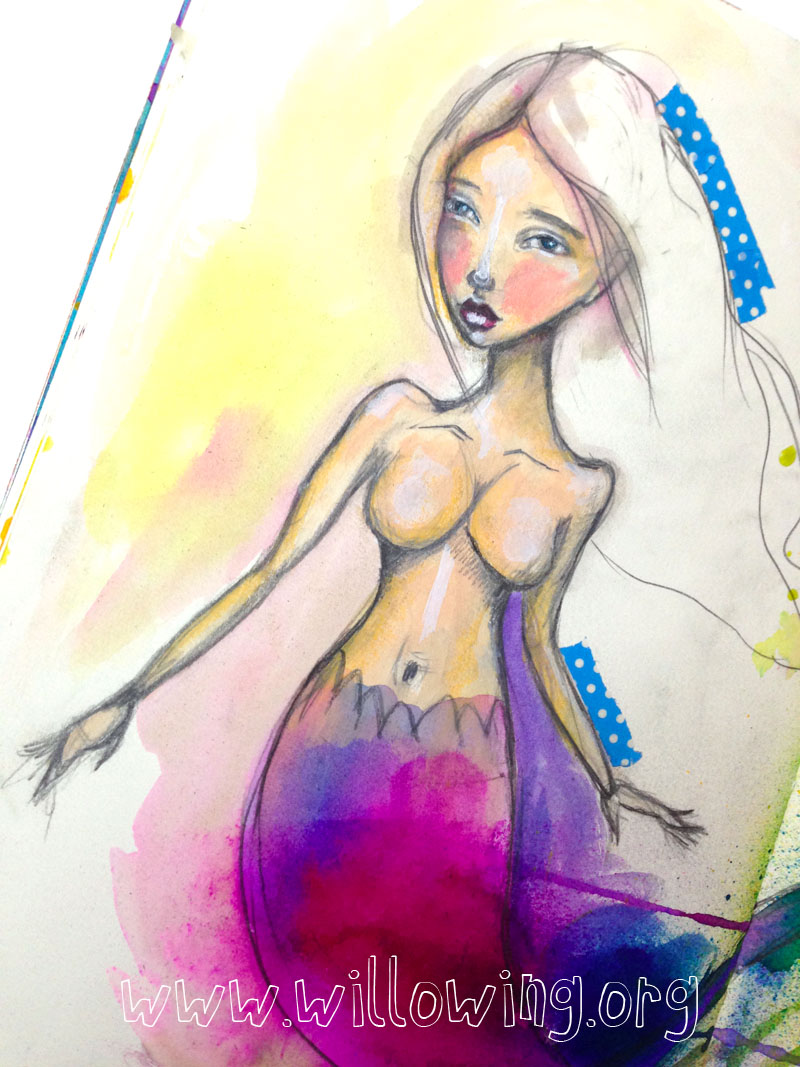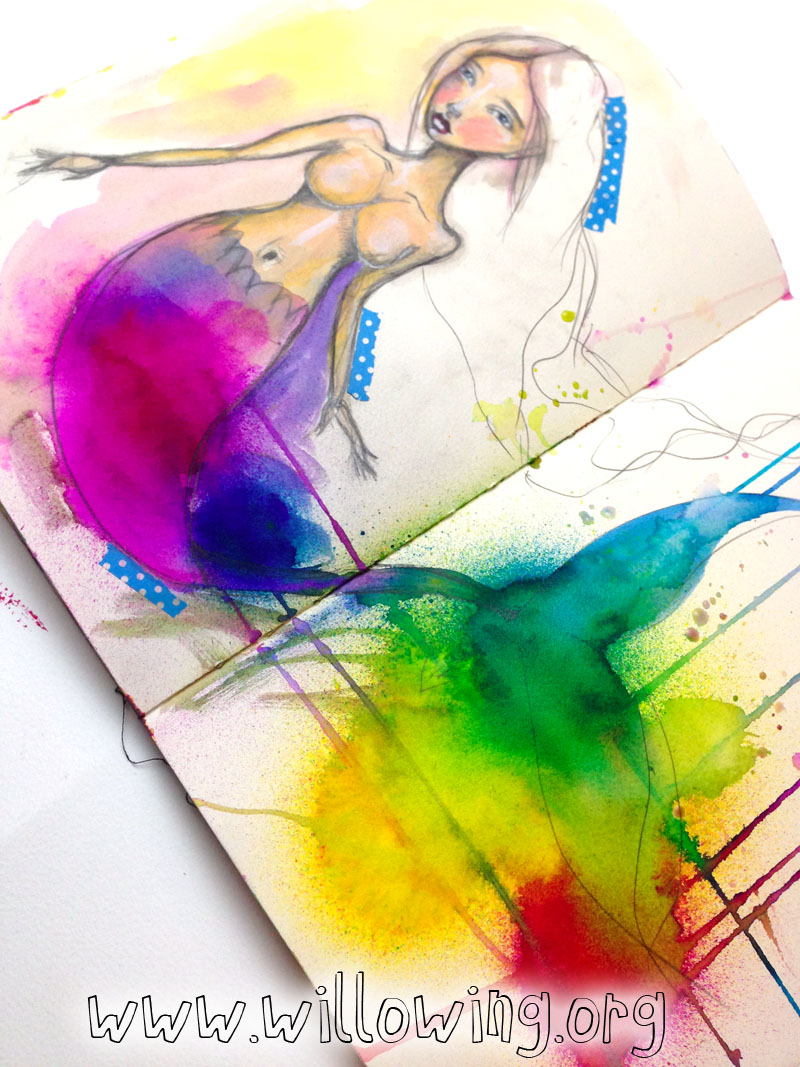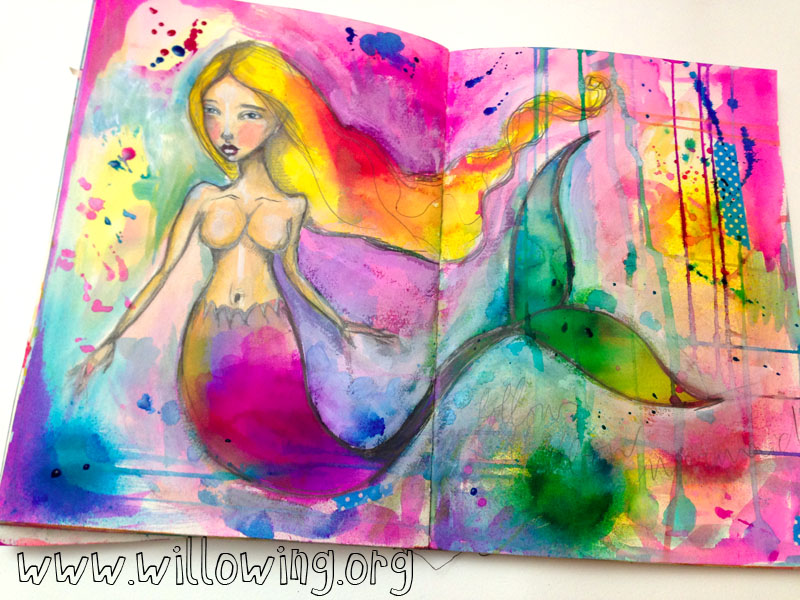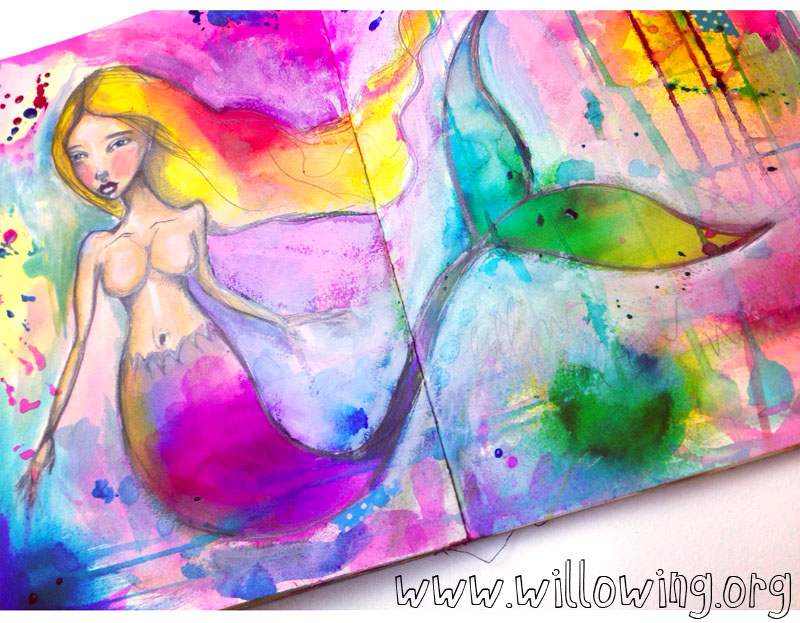 This page is not quite done yet, her face needs some tidying up and whatnot, but don't you love the FEAST OF COLOURS & SPLATTER DRIPS!!? :) Makes me happy. Also, don't ask me why she has no nipples. I think I was planning some kind of bikini top and then changed my mind and left them like that. LOL. 
Other things I've been playing & experimenting with is leaving parts of my journal pages white (ie: negative space), this is hard for me as generally I can't help but cover up EVERTHING, ha ha!! I'm a colourholic, so that is tough for me, but I liked the challenge and came up with this and love it:
And another one I've been working on is this stag/ girl/ fox spread with spray inks too ->
I highly recommend ink sprays by dylusions. :)
My next lesson for Life Book 2014 (which you can still join HERE) will incorporate ink sprays. Planning on doing a lesson based around these recent journal pages. :) So if you're interested in learning how to do these kinds of pages, I think you"ll love Life Book. :) <3 Hope to see you there!
hugs and thanks again dear people. x