Hello!
I planned a blog post a couple of days ago but bubbles got in the way! ;) So here is a quick one.
Update on me! Since I allowed myself to touch and accept the bottomless pit of despair (lol, sounds like a Greek Drama!), everything has been feeling lighter. I'm under no delusion to think that all my problems are miraculously fixed now. Oh no, but I'm also just surrendering to the happy, if and when it's there. Living presence and acceptance as much as I can, basically and so far so good. :) 
One thing I'm ALSO surrendering too is my ink spray obsession! (Hee). I just can't get enough of splattering, dripping and spraying ink around. Today I've been filming my Life Book lesson for February all day. SO much fun. So much colour joy. <3
Here is some current work in journals, on paper and canvas!
This one was created for my next Life Book lesson: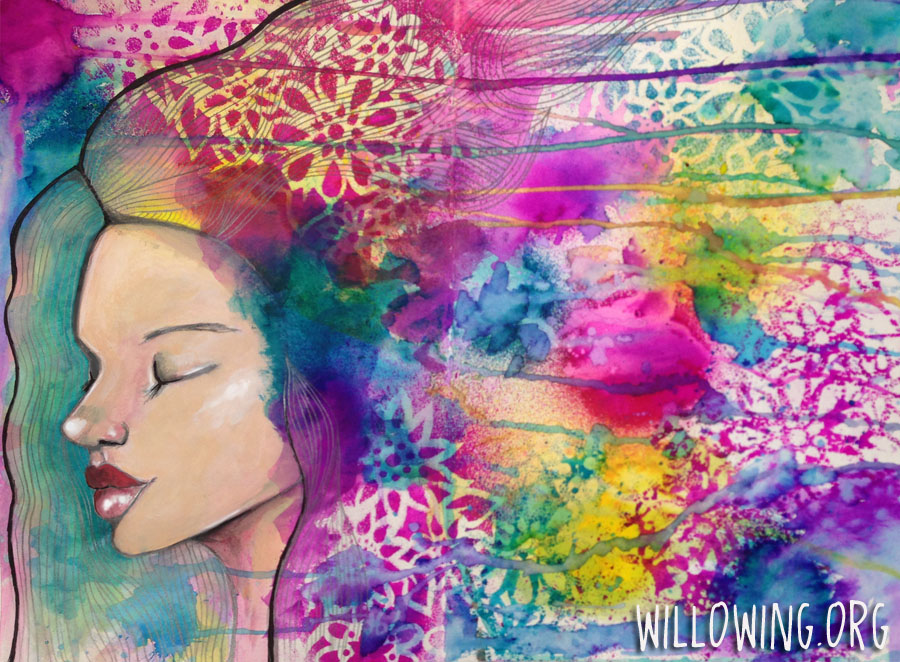 We're also creating this one in my next Life book lesson, we're exploring composition and 'negative space' in this one: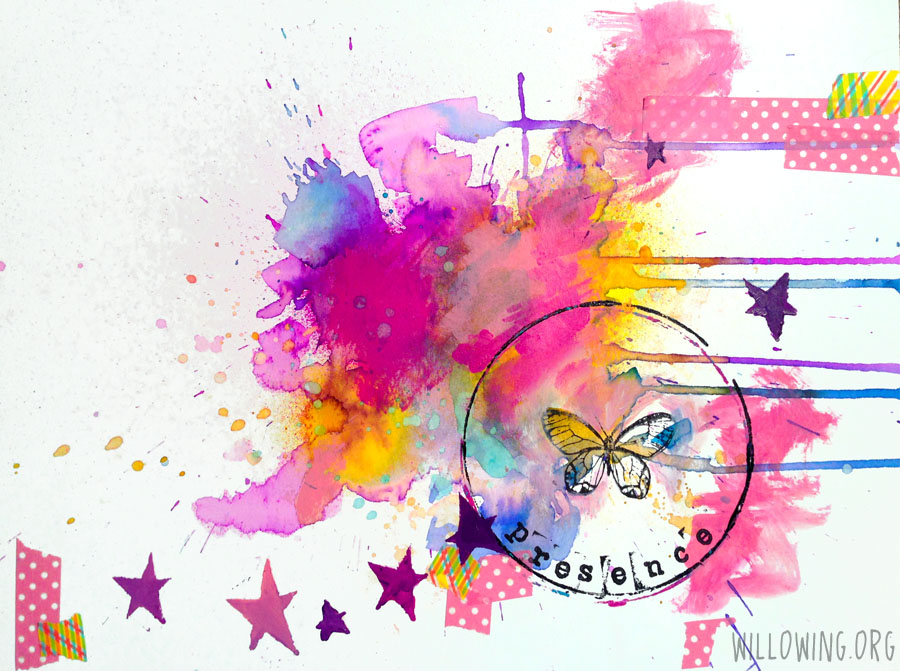 I loved first layout so much that I also did a version on canvas (it's huge but you don't really get that from the picture – also the colours are a bit off, but you get a feel for it) WIP: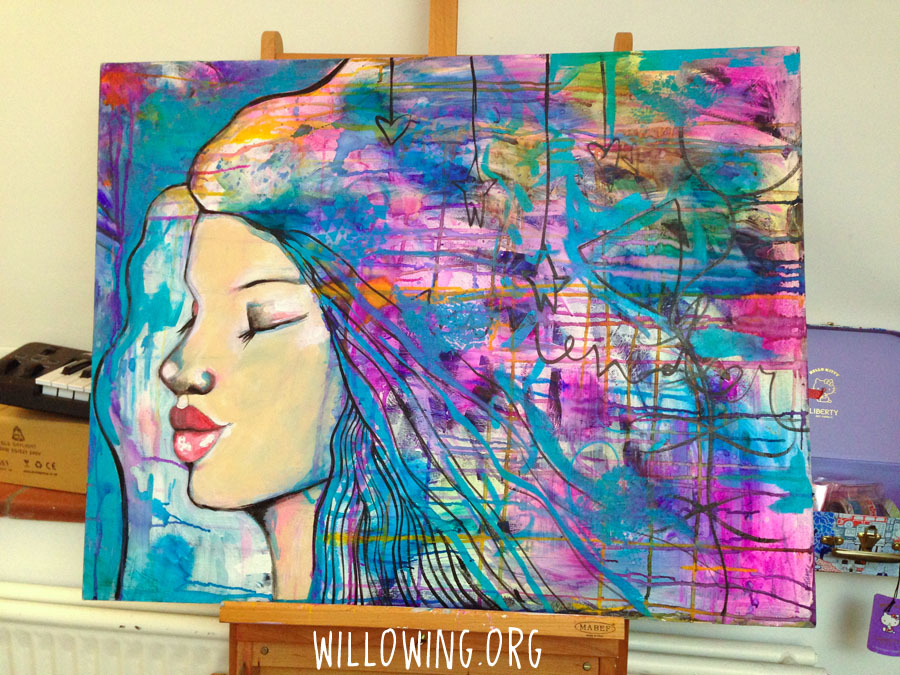 And this is a new WIP I started today: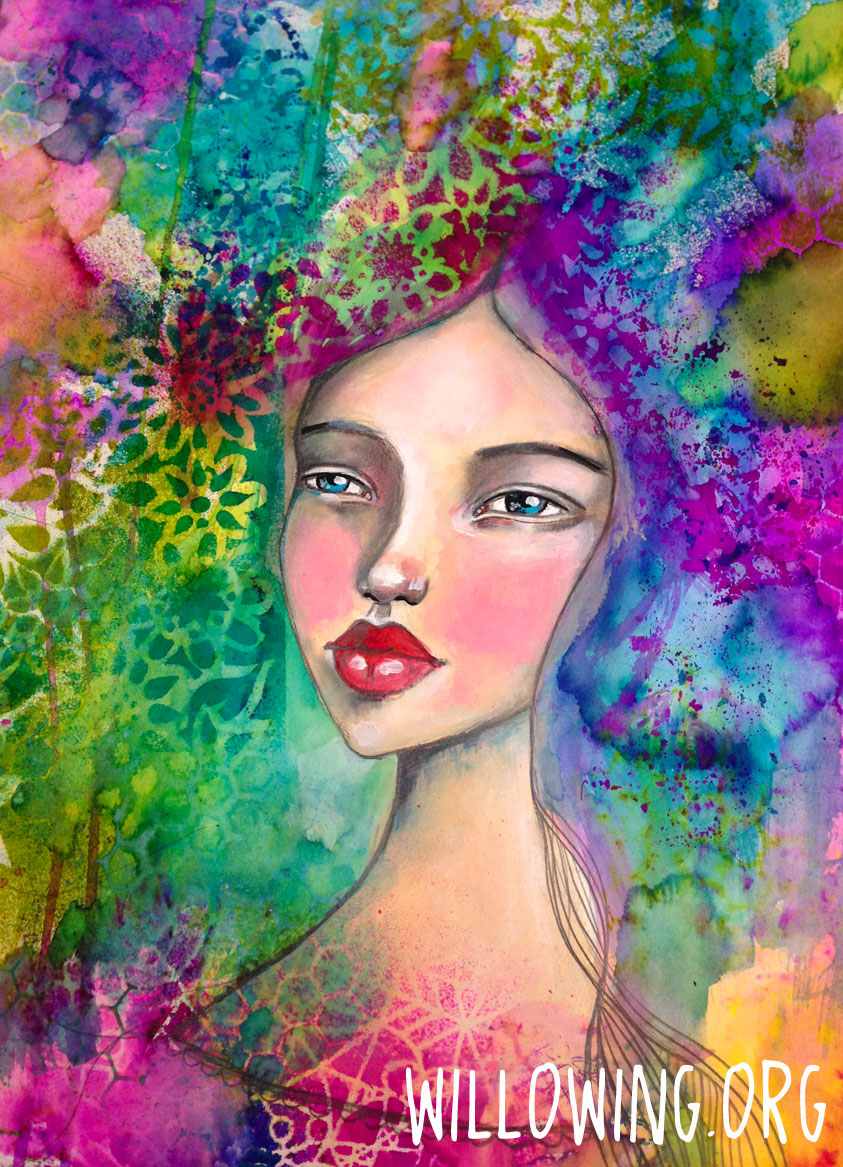 A fun inky journal spread: