Hola beautimous friends! It's a busy blog week for me this week! :) While in Bali I received an email from the wonderful Andrea Schroeder from the Creative Dream Incubator! She asked me if I wanted to be involved with a blog hop to celebrate the launch of a free little e-course she's been creating for people who feel stuck and think that they can't realise their dreams! :D 
She said: will you please write about how "you gave your dreams wings"? And at first I was a bit apprehensive because I get worried sometimes when we are focusing too much on our dreams and missing out on our very valuable NOW. I even wrote a post about this very thing a while back here. But then I started thinking and I really thought about what I did to 'make my dreams come true' I did have some, after all! (Sometimes, instead of dreams, I want to call them 'soul passions' to make the concept less 'unavailable sounding' right? The word "dreams" sounds so 'unattainable' somehow! But hey I suppose it's just semantics!)
And then I started thinking about the different kinds of dreams that are out there. I think the different types of dreams is a significant thing to note here. I'm really no expert in 'dream-realisation' philosophies, ha (the secret and what not)! But just thinking about it now, for me, the "easiest" dreams to realise (in my humble opinion) are those that resonate with your soul.  Not the dreams that are based on fear-based thinking, jealousy or envy. This might seem doh-oh-so-obvious, but I encourage you to explore the kinds of  dreams you have and what they are based on. To give you an example:
Fear-based dreams:
I want to become a famous singer so that my family will finally love me.

I want to have a dream house so that I can impress my neighbours
Soul-aligned dreams:
I want to make a living out of my creative work as I feel so much joy when I make art

I love to sing, I can't stop singing, I love it so much, I would love to sing so it lights up other people's hearts too!
The dream that is most easy to give wings, it seems, needs to be that thing that lights up your soul, truly, deeply, irrevocably. I think dreams are easier to realise if they are aligned with your soul's purpose. Ie: for me, my dream was wanting to do art, play with colour and bring joy and freedom and creative fire to other people. Why? Because it made me feel alive, joyful, passionate, tingly, excited and over the moon with love!
Once you're in touch with that soul joy, it's like a shift happens and you feel aligned with the universe and you know that that is what you need to do.
In my case, I then did indeed that: I started doing and sharing (for free on youtube) the thing that lit up my soul without initially intending to make it into my job (I'd done this for years before, but a lot of my stuff was mixed in with fear-based desires and dreams, which, interestingly: hampers the creative process, ALOT!). But once the joy of creating and sharing was totally soul aligned (broken open I like to say) the universe answered and my dream of living off my art and my joy to help people came true! People started asking me if I taught online, would I please teach etc. And here we are 4/5 years later, I run a pretty successful creative business now, giving me huge amounts of joy and others too! :) 
I'm a true believer that if you live your passion (no matter if it makes money at first or not) you will be like a magnet for abundance and the universe will answer your call and help you make that dream come true. It's like you start to 'vibrate' with the universe and stuff just starts to happen! That's actually more scientific than it may sound! ;)
Your intention is key here. Do what brings joy to your heart and soul and the dream will come true. :) (While, btw, remembering not to lose sight of your ever precious now, expressing gratitude for all you already have, noticing the beauty in the little things, ladybirds and all that!) :) Don't get so caught up in the dream that you forget to live NOW! :) Find a good balance there.

That's my two cents (and remember I'm not a dream-realisation guru at all, but I do think I've got a point here! :))
Anyhoo, hope you enjoyed that little blurb! If you want to learn more from me business wise, I know I've been harping on about my Business Course for a while now, but I'm dedicating April and May to creating my next course, and it will all be about running a successful creative business (I will go super in depth on all that I've learned in my 5 years running my business!). Exciting times ahead. If you want to know when you can sign up, be sure to sign up to the newsletter here to keep up to date! :)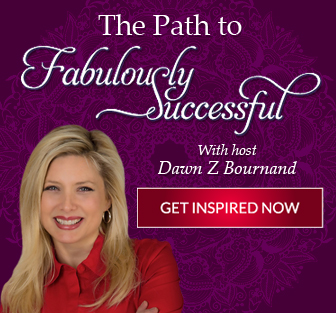 Incidentally! I was interviewed by Dawn Bournand from 'Fabulously Successful' Online Blog Talk Radio and the show I was interviewed on airs tonight at 9pm GMT over here. We talk about Business Success and all that sort of thing if you're interested in listening! :)
And of course, make sure to check out Andrea's free online e-course and to read the rest of the people on the blog hop list hints and tips on 'how to give your dreams wings'. (The blog hop list will be published tomorrow on 8th April BTW!) :) Big hugs lovelies! May all your dreams SOUL PASSIONS come true! :D
The Give Your Dream Wings Blog Hop is a peek inside the process of how inspiring people make the magic happen. We've got some of the internet's most inspiring bloggers sharing how they give their dreams wings – what they do that supports, nurtures and encourages their tender dreams to come to life. This is happening in celebration of the new e-course of the same name by Andrea Schroeder of the Creative Dream Incubator. The Give Your Dream Wings e-course shows you how to nurture and grow YOUR dream, for free, in only 10 minutes a day. You do not have to wait until you have more time or money! to find out about the free e-course, and to read the other (crazy inspiring!) posts in this Blog Hop click here.