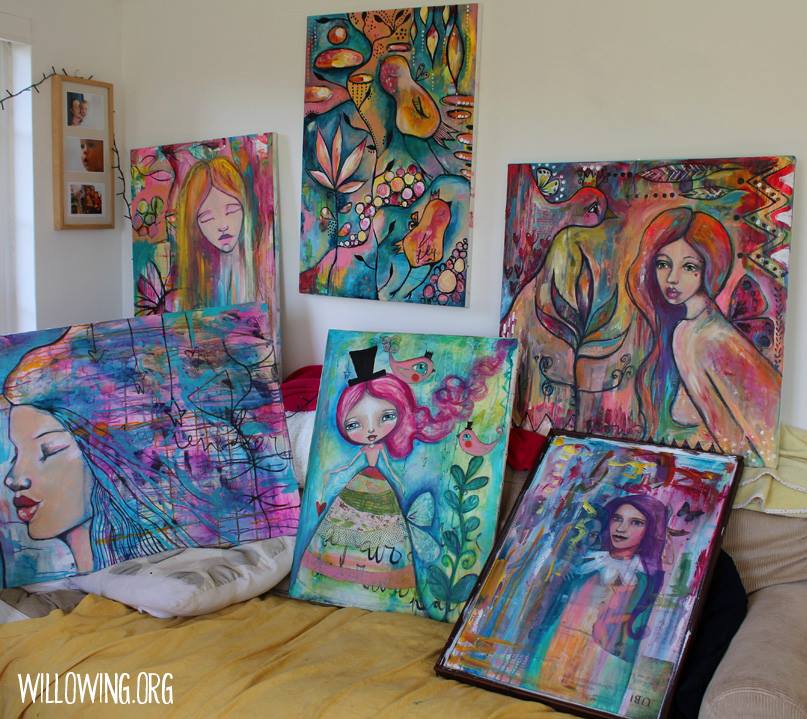 Hey hooooo! :D How are you dear reader of my blog? Did you know I love and appreciate you? Do you know I care and I hope you are ok and that you are having joyful moments in your life with daisies and butterflies (if you like them, of course, if you don't I wouldn't wish them upon you God no! ;)). Sending much love and light and a sense of self-worth your way. There has been quite a lot of pain around lately and if you too are in pain, know that you are loved, that people care, even if you can't always see it or feel it. You are needed, you are important, you are significant part of the human race, you are, you are. <3
As a reminder too, I find this quote by Rumi helpful when I'm in pain:
"The wound is the place where the light enters you" – Rumi
***
I haz a winner for the Artistcellar give away! The lucky winner is, tadaaaa:


MaryKaye Wells!!!
Congratulations MaryKaye, please contact me on willowing AT gmail.com with your postal address so we can send you goodies! And thank you for your lovely comment:

In other news, I've been working on canvases! :) I used to work on canvases before Bali, but I often found myself unable to finish them or got stuck. I now feel less stuck and more able to work through how to finish them. I have a love-hate relationship with acrylics when it's my only medium (as opposed to mixed media where I mix it all up), but me and acrylics are becoming better friends! :)
Here are some of the canvases I'm currently working on, they're all at some stage or other of a WIP, so none a really finished yet: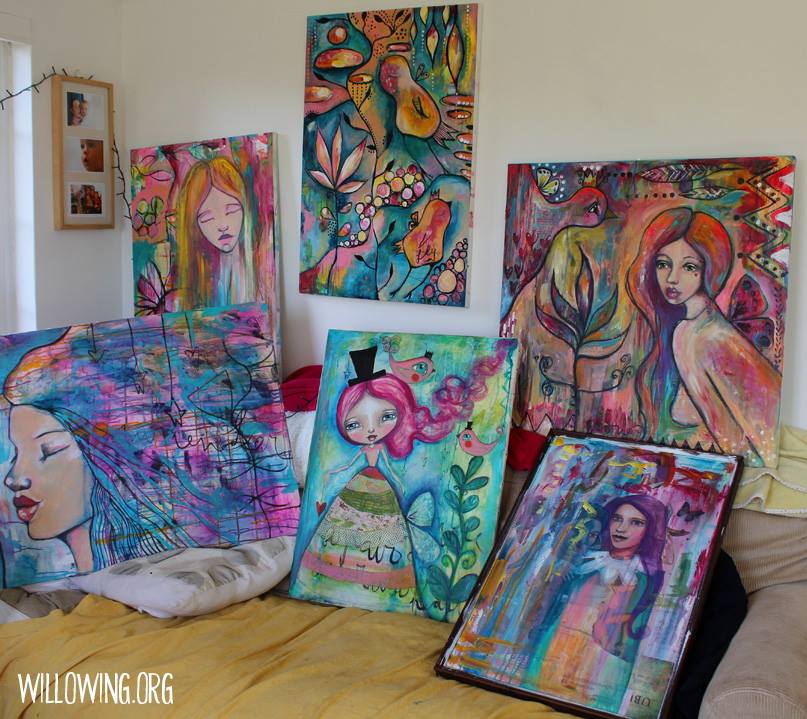 If you follow me on instagram you can see most of the progress of my paintings as I tend to post a lot of my in-progress photos there first. Here are some of the in progress works which were posted on instagram recently:
So, those are just some recent bits of painting I've done! :) Eventually all canvases will be for sale, let me know if you have your eye on one already and I can reserve it for you.
BTW, if you're not on instagram and you don't want to be, you can also join the Willowing & Friends group on Facebook where I also post all my in progress work. :)
Thanks for reading dearest. <3 More soon! I have exciting things coming up. Big hugs. x