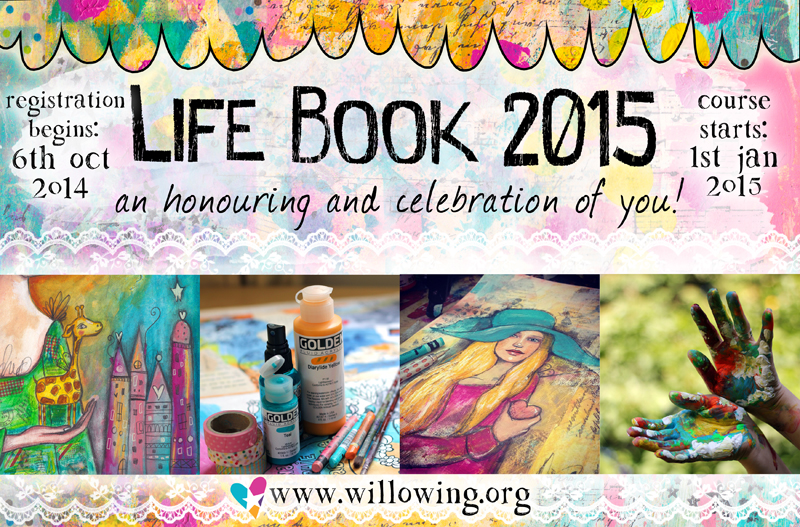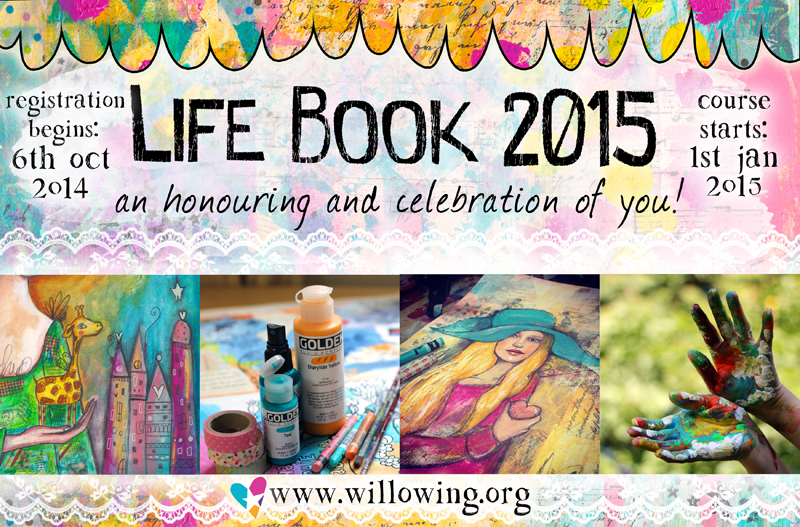 La la la laaaaaaa!!! It's time! It's time! iiiiiit's time!! It's time to announce the
TEACHER LINE UP FOR LIFE BOOK 2015!!!!
:D eeeeeeee!
People, Gracie and I have been working our noses off over the last couple of months to get everything ready and finalised for Life Book 2015!! (So so much goes on behind the scenes, it surprises me each year!) Anyhoo, I shan't bore thee with 'behind the scenes' info, what you want to know is who will be teaching on Life Book 2015 right? Wellllllllllllll, I'm so proud, so happy, so joyful to have this amazing group of people to share their gifts with you, with us in 2015!! Come take a looksee, and make sure to scroll further down to read about the blog hop and the give away(s)!!! :D
Without further ado, here are your LB2015 Teachers! :)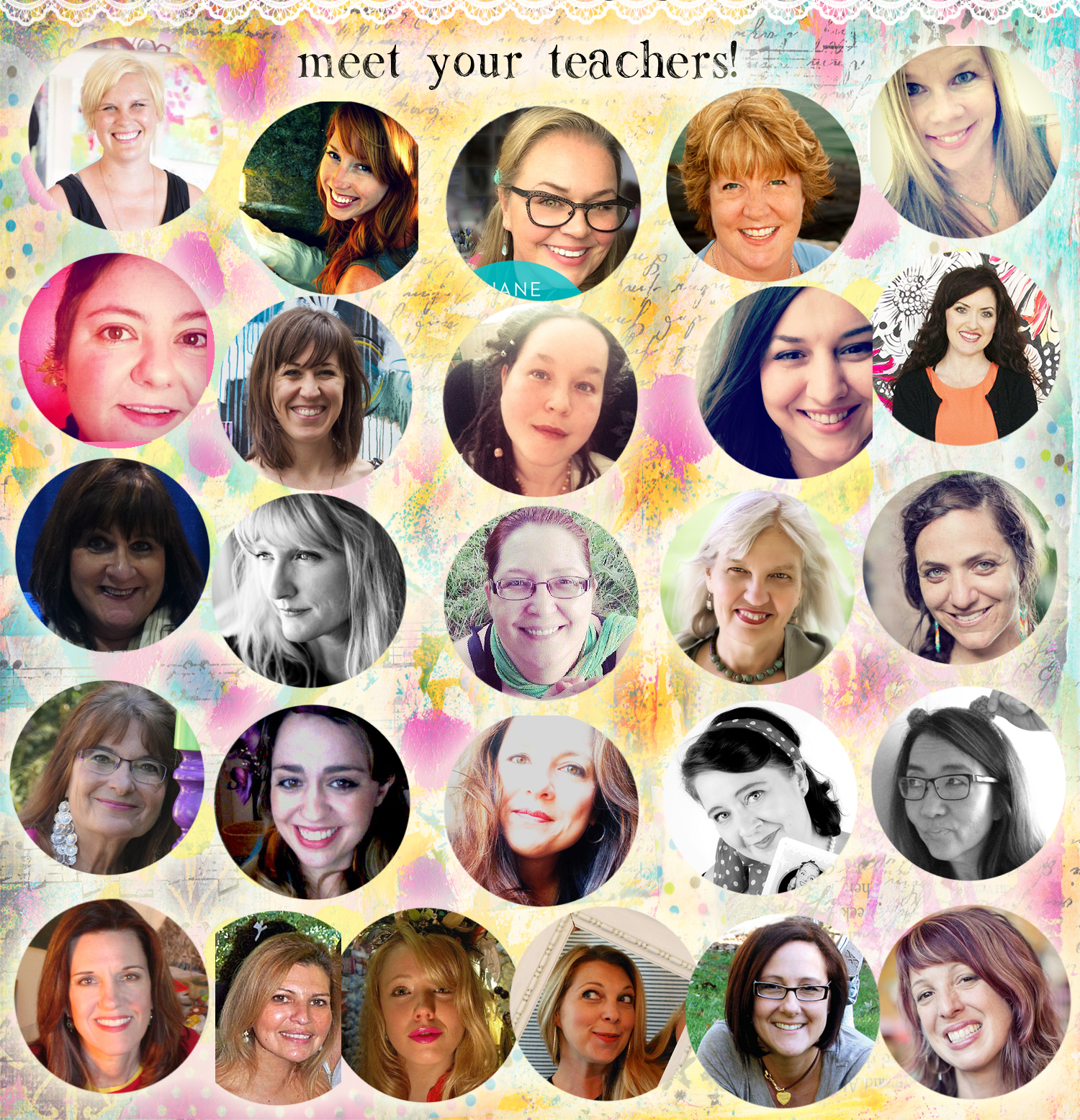 Here are their names and sites if you want to check them out:
Jane Davenport – http://janedavenport.com/
Joanne Sharpe – http://joannezsharpe.blogspot.co.uk/
 Jenny Lee Wentworth – http://jennyleewentworth.blogspot.co.uk/
Violette Clark – http://www.violette.ca/
Chris Zydel – http://creativejuicesarts.com/
Danielle Donaldson – http://danielledonaldson.com/
Effy Wild – http://effywild.com/
Flora Bowley – http://braveintuitiveyou.com/
Alisa Burke – http://alisaburke.blogspot.co.uk/
Jessica Swift – http://www.jessicaswift.com/
Lynzee Lynx – http://lynzeelynx.com/
Jeanne Oliver – http://www.jeanneoliverdesigns.com/
Andrea Gomoll – http://andrea-gomoll.de/
Kristin van Valkenburgh – http://www.kristinvanvalkenburgh.com/
Jill K. Berry – http://jillberrydesign.com/
Alena Hennessy – http://www.alenahennessy.com/
Juliette Crane – http://www.juliettecrane.com/
Jenny Doh – http://blog.crescendoh.com/crescendoh/
Mati Rose McDonough – http://www.matirose.com/
Patti Ballard – http://www.pbsartstudio.com
Rachael Rice – http://rachaelrice.com/
Roben Marie Smith – http://www.robenmarie.com/
  Andrea Schroeder – http://www.creativedreamincubator.com/
Lynn Whipple – http://www.lynnwhipple.com/
Donna Downey – http://www.donnadowney.com/
***
You can also download this PDF and read all about them:

To celebrate the amazing teacher line up and to celebrate that Life Book 2015 will open for registration on October 6th! We are running a blog hop this month and we'll be giving away loads of free spaces on Life Book 2015! :D Eeee! So exciting!
And I am kicking off this blog hop by
giving away 3 spaces on Life Book 2015! :)
All you have to do to enter the give away is to leave a comment telling me why you'd like to join Life Book 2015!
If you're new around here, you can check out the information for Life Book 2015 HERE.
Be sure to follow the blog hop if you want more than 1 chance to win a space, each teacher can give away 1 space on Life Book 2015! :)))
YAYYYY!
I will announce my winners on Wednesday 17th September!
This is the blog hop schedule good luck to all those who are entering the give aways!
***
8th September 2014 – Tamara Laporte –  https://www.willowing.org/ <— YOU ARE HERE
9th September 2014 – Jane Davenport – http://janedavenport.com/
10th September 2014 – Joanne Sharpe – http://joannezsharpe.blogspot.co.uk/
11th September 2014 –  Jenny Lee Wentworth – http://jennyleewentworth.blogspot.co.uk/
12th September 2014 –  Violette Clark – http://www.violette.ca/
13th September 2014 –  Chris Zydel – http://creativejuicesarts.com/
14th September 2014 –  Danielle Donaldson – http://danielledonaldson.com/
15th September 2014 –  Effy Wild – http://effywild.com/
16th September 2014 –  Flora Bowley – http://braveintuitiveyou.com/
17th September 2014 –  Alisa Burke – http://alisaburke.blogspot.co.uk/
18th September 2014 –  Rachael Rice – http://rachaelrice.com/
19th September 2014 –  Jeanne Oliver – http://www.jeanneoliverdesigns.com/
20th September 2014 –  Andrea Gomoll – http://andrea-gomoll.de/
21st September 2014 –  Kristin van Valkenburgh – http://www.kristinvanvalkenburgh.com/
22nd September 2014 –  Jill K. Berry – http://jillberrydesign.com/
23rd September 2014 –  Alena Hennessy – http://www.alenahennessy.com/
24th September 2014 –  Juliette Crane – http://www.juliettecrane.com/
25th September 2014 –  Jenny Doh – http://blog.crescendoh.com/crescendoh/
26th September 2014 –  Mati Rose McDonough – http://www.matirose.com/
27th September 2014 –  Patti Ballard – http://www.pbsartstudio.com
28th September 2014 –  Lynzee Lynx – http://lynzeelynx.com/
29th September 2014 –  Roben Marie Smith – http://www.robenmarie.com/
30th September 2014 –  Andrea Schroeder – http://www.creativedreamincubator.com/
1st October 2014 –  Lynn Whipple – http://www.lynnwhipple.com/
2nd October 2014 –  Donna Downey – http://www.donnadowney.com/