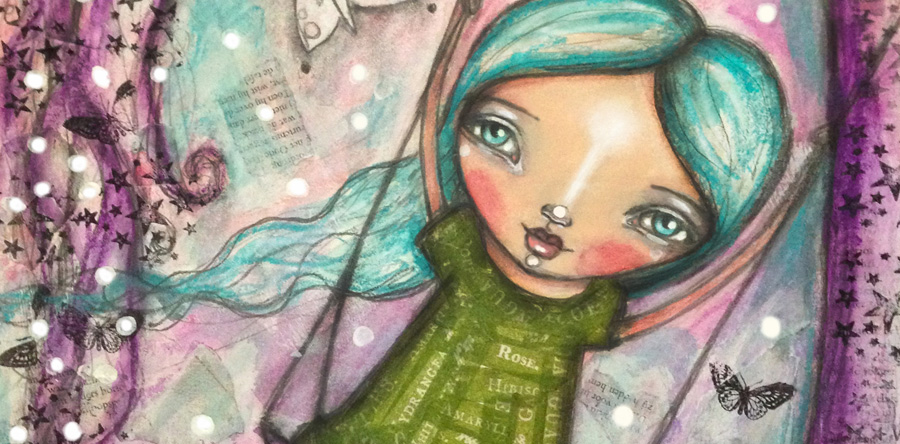 Hi everyone! :) Not blogged in a while! My life continues to be a bit mental. We  are trying to train up a 3rd person to help with all things business which is great but is also creating more work, paradoxically, lol! Happy belated Valentine's Day. I hope every day is a love-day for you, in particular I hope every day is a self-love day for you! :) Don't be fooled by the sometimes distorted message of V-day :) of course, love from others is beautiful and important, but remember that one of the 'greatest loves of all' is the one you can have for yourself (to quote Whitney Houston may she rest in peace). Here is my slightly belated V-day gift to you! A free Life Book Bonus Lesson from LB2014. :) It's called: "The Tree of Life" :) I hope you like it. And if you haven't signed up yet to LB2015, you can do so here. It's where all my creative explorations, passions and discoveries come together in one big painty explosion! You kinda don't want to miss it! ;)  <3
"The Tree of Life" alludes to the interconnection of all life on our planet, and is symbolic of the theme "Celebration of our Connections in Life".
Tree of Life with Tam
 Incidentally, Andy, my husband/ best friend/ amazing human and I, celebrated our 10 year anniversary this weekend. I can't even believe I'm old enough to have a 10 year relationship, it definitely makes me feel like a 'grown up' (ha ha).  Big hugs!