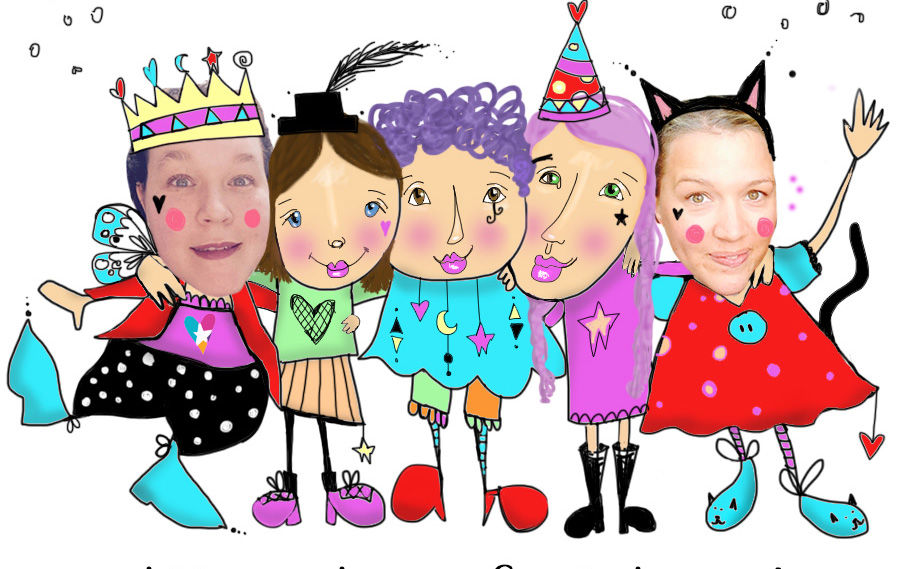 Hello wonderful creative community! :)
Hi everyone! Did you know you're all part of a HUGE community?! I'm so proud to announce that my ning site has just welcomed its 20,000th member! (Holy what?!!!) And this newsletter here goes out to 26,000 beautiful souls! Holy Guacamole Batman!!! So many amazing wonderful youououououous out there! Wish I could give you each your own personal

hug

(that would keep me a bit busy though, ha!).
Instead of booking in all of ya'll's individual

hugs

(lol), I'd like to celebrate by running a 25% discount in my etsy shop AND give you a gift in the form of a free printable (high res!). From my heart to yours: thank you so much for being part of this incredible community. It's all about you guys you know? My connection to you lifts me up every day. :D
And I'll tell you a cool trick! You can ALSO apply the 25% discount code to the 'special offers' section where everything is already discounted! DOUBLE DISCOUNT WHAMMY BABY! ;) Ha ha! :)  
To apply the discount simply use the discount word:  
GROUPHUG2015
(note the capitals)
PLEASE NOTE:
DISCOUNT DOES NOT APPLY TO LIFE BOOK 2015 – sorry! 
Coupon code expires on Monday 3rd March 2015
THANK YOU!   
And here is your free printable:  
I made this painting way back in 2007, but I still love it! :) You can print it out for personal use, enjoy!
The Stars Shine for You
(rightclick on the image or this link and choose 'save target or link as')
this one is available for a limited amount of time (a week or 2) only because my server keeps filling up and it keeps complaining and sending me warnings like: "euugh, I'm too full, stop filling me up!" so I'm gonna delete it after about 2 weeks.) Pls download within that time. :) 
Much love!