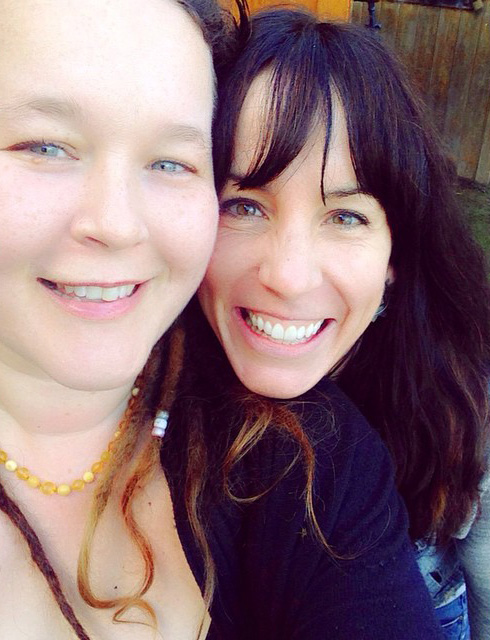 I met the hilarious and mega OPEN-HEARTED Tara Morris last year on an art retreat in Ireland with Pauline Agnew, Flora Bowley & Melinda Cootsona, she came as Flora's lovely friend and the retreat photographer. Seriously, Tara is one of those people who you meet and you straight away want her to be your ultimate BFF, she's one of those people that steals the hearts of ALL; she's funny, generous, kind, caring, open-hearted, loving. I pretty much had an immediate girl crush!! :D
Anyhoo, she is an amazing photographer and she's just about to launch her first ever online photography course (The Love Offensive) with a focus on photographing the people you love in your life and letting them see through your photography how much you love them. She's giving me a free spot (holy moly I'm so excited) AND I can also GIVE-AWAY 1 spot on her course for free to you guys my lovely readers! :) Yay!! :D 
Tara promises for this course to be low on the tech-side of things and high on the creative- LOVE side of things, so don't be intimidated if you think: "eeeep, cameras and all their settings!!" You can do this! :) I'm really excited because I really want to brush up on my photography skills (sooo handy for photographing your art work also!) :)
The give – away is now closed and the winner is:
Kath Keeler Yurek!!! Congrats!


You can continue to sign up to this awesome course, find out more here:
http://bit.ly/theloveoffensive
Here is the promo video:

The Love Offensive with Tara Morris from Tara Morris on Vimeo.
<3
I hope to see you there! :)
And remember to enter the give away! :) yay!