Hi Everyone! Below is the second interview in a new series we are running on the blog called: Tea & Cake with Gracie! Yay! :) My awesome friend and colleague Gracie Howle is interviewing inspiring artists and posting the interviews (including some free offers not published elsewhere before) here on the blog every 2 months or so. I love to create art and bring amazing artists & people together in my classes, in person and on social media. As part of this drive, I really wanted to help bring more exposure to some of the amazing artists out there too! Today Gracie's interviewing the lovely Angela Kennedy, who is also known as Pennystamper. I hope you enjoy this 'Tea & Cake with Gracie' interview, be sure to check out the free video tutorial and free downloadable print as part of this interview! xox Tam
If you love Artist Interviews make sure you read the previous ones here:
Read about Andrea Gomoll here.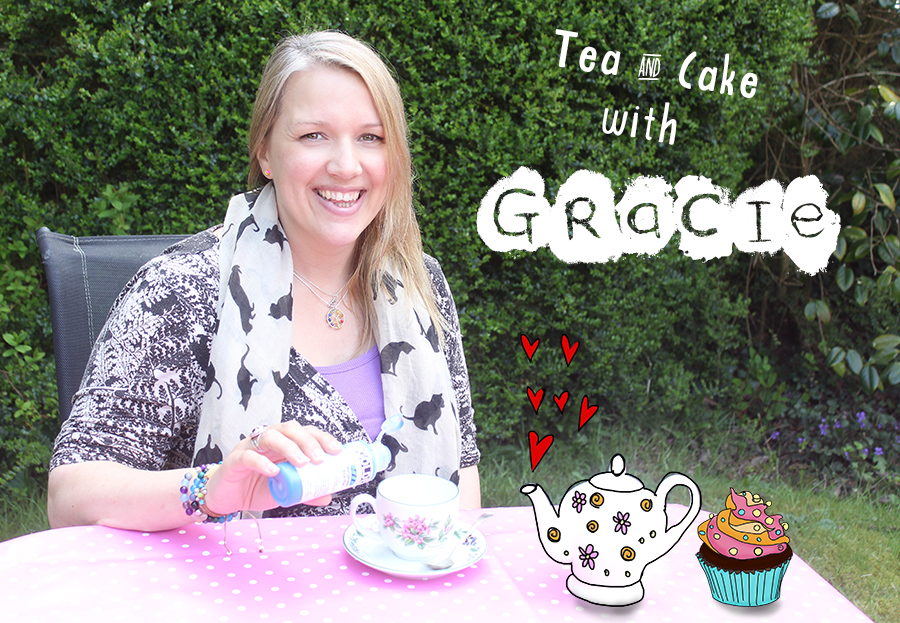 Hello! Gracie here from Willowing Arts! :) I'm so excited to share with you my second 'Tea and Cake' interview! Slippers, cosy blanket and cuppa tea at the ready! ;) This is 'Tea and Cake with Gracie', where I ask an inspiring artist about what makes them tick, and probe them about their art, life and loves. Today, I am sharing with you an interview with the lovely Angela Kennedy, also known as Pennystamper. Be sure to check out her free offerings below! :)
1. Hi Angela, welcome! Tell us a bit about yourself and what you do.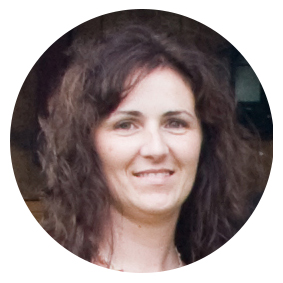 I live in Southern Oregon with my Husband and two sons. I work at home as a designer for Penny Black Rubber Stamps which gives me a lot of time to do art!
Angela's free offers today are this wonderful free print and the free video tutorial below! Please print out the print for personal use only (cannot be used commercially), to hang around the house. Please also keep the website url in place when printing out the print and, if reposting on other social media site, we'd appreciate a reference link to Angela's site: www.pennystamper.blogspot.com. Thanks for understanding!
(to download the high res version pls right-click on image and choose save target or link as)
Angela has also created a free video tutorial (not previously published before) for the lovely Willowing readers to watch (that's you! :D ). She shows you how she creates her 'gesso wings'.
(Click the 'play button' to watch this video)

Learn more about Angela by reading the following interview:
2. Where do you art?

I have a small bedroom/crap room as my sons like to call it. I spend probably half of my day in there!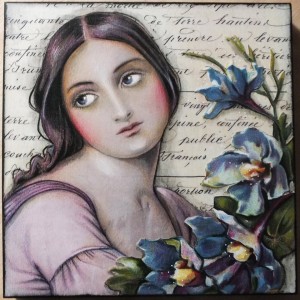 3. You call yourself 'Pennystamper', can you let us know why and give us some background on how that came about?
I started a blog back in 2009 and wanted a name for it. Since I work for Penny Black I just called it Pennystamper. I didn't feel comfortable using my name. I never liked calling myself an artist and hated being called one. I always just liked art and it was a hobby. I have since grown to accept the title although I still think of myself as just a girl who likes making art.

4. On your blog, you mention that your Grandma owned a ceramic shop and that influenced your journey to arty things. Can you tell us some more about that?

My Grandma had a shop called Plant Pot Ceramics. I LOVED it! We painted everything there. Although I can't remember how to do it all now, she taught me how to pour molds, clean and fire pieces. I even ran the shop a little when she was away. I spent a lot of summers there. I miss it so much!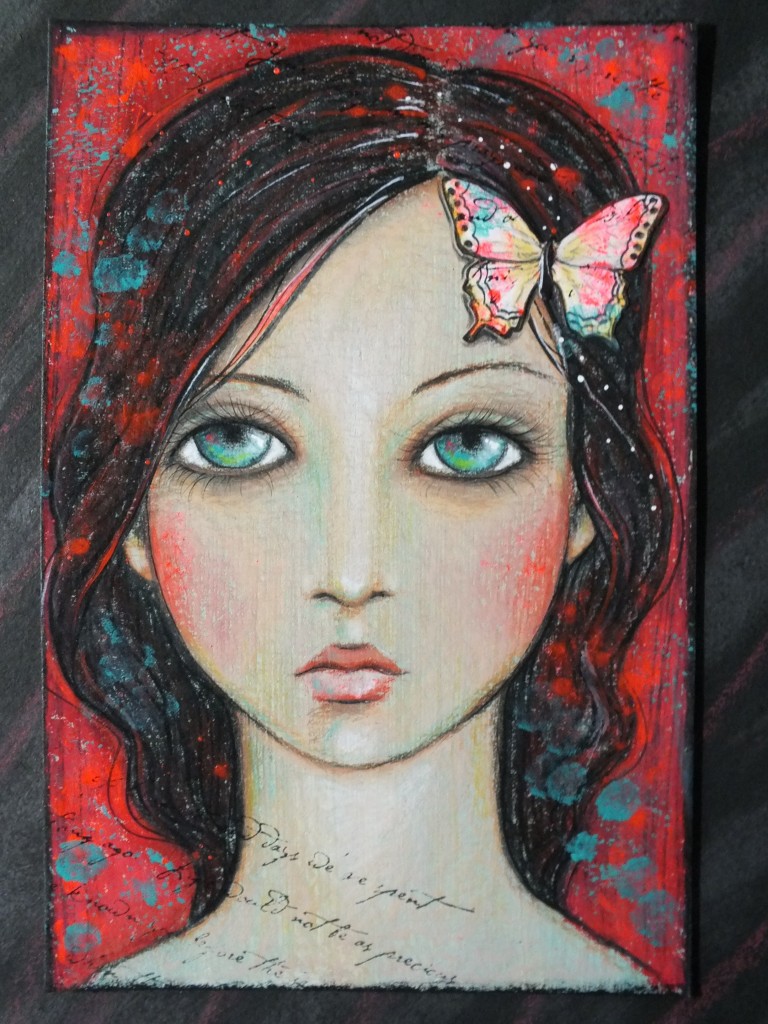 5. Many of your pieces feature girls / females, why do you think that is? Is it just something you're drawn to / have always been drawn to? Or is there a deeper meaning behind that for you?
I just have always loved drawing pretty faces! (Especially SAD ONES!!! Haha) I need more practice drawing other things so I tend to draw what I know I can!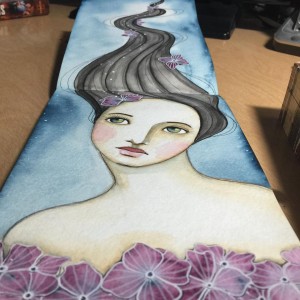 6. What are your favourite art materials to create with and why?
My favorite thing to use is colored pencil over acrylics. It just has so much texture which I love! My second fave is watercolors.
7. What inspires you and what things / people / art has made you think 'I want to paint / draw / create that'?
I have always loved renaissance art and the beautiful portraits from that time. My biggest inspiration was Jane Spakowski (Gritty Jane). I saw her paintings online and fell in love. I found she had a Ning site that I think was called Mixed Media Portraits. I joined and from then on I have been hooked!!!
8. What piece of advice would you give to new art journallers?

For newbies – It is just paper. There is always more paper. There is always gesso to cover it up if you hate it. I also think that someday you will look back on those things you thought were awful and be proud of where you started and how far you have come.
I started all of this because I LOVE it! I am not worried about what others think of my art. I have had rude comments made about it. So what. I am not doing it for them. I am doing it for me. It makes me happy. If it isn't making you happy then why are you doing it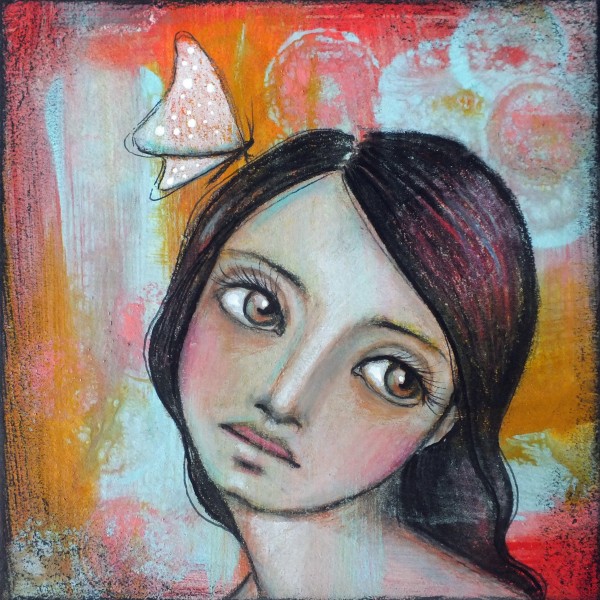 9. Is there anything about you / your art / your life that you think the readers would be fascinated to hear, or wouldn't know about you?
Uuuuuum… I have an Olde English Bulldogge!! He is hilarious!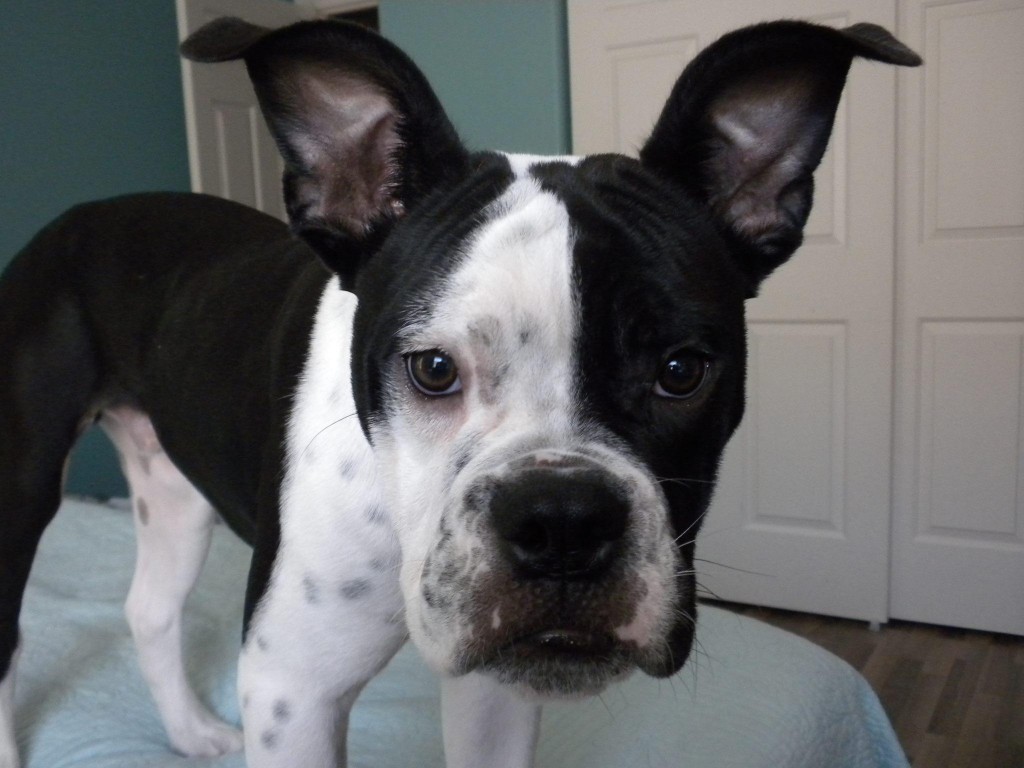 Thank you for chatting and sharing with us Angela!
If you'd like to find out more about Angela please follow the links below :)
See you for Tea and Cake next time! Love Gracie x
Etsy Shop: https://www.etsy.com/shop/Pennystamper
Blog: http://pennystamper.blogspot.com
Google Plus: https://plus.google.com/u/0/+AngelaKennedyPennystamper/posts
Facebook: https://www.facebook.com/pennystamper.art
Instagram: https://instagram.com/pennystamper/
Pinterest: https://www.pinterest.com/pennystamper/
Angela is teaching here: Bloknote Academy – Art Journal Summer School
Angela also has an e-course coming up called 'Angels Among Us'.