It's time, it's time, it's tiiiiiime!!! I've been working my nose & ears off trying to get everything ready, beautiful and sparkly fooooooooor, the grand opening and sale of, you guessed it;
It's sparkly and beautiful and filled with another new INCREDIBLE line up of teachers! :) Every year I am surprised at how much work goes into the prep of this, wowsa! No wonder I am exhausted and in need of a holiday! Ha Ha! But it's ever so rewarding to do Life Book every year, so many people seem served by it, I'm just overjoyed with how many people's lives this project is enriching! I hope you can enjoy the magic too! So, are you ready for the scoop and to sign up?!
Without further ado, I'm writing to you to let you know that Life Book 2016 is now open for registration and that I would L♥VE for you to join!! YAYYYY!  Sign up here, or scroll down for more information!

I deeply hope that many of you will join me/ us on this fabulous journey (over 8700+ people have joined Life Book since its inception, amazing!). Imagine a year of weekly art lessons, inspiration, encouragement and a safe group of like minded artsy people and YOU all together making art, growing and developing your skills and soul while being guided by some of the most talented artists out there! (Hello Tracy Verdugo, Melody Ross, Pam Carriker, Jane Davenport, Donna Downey, Pauline Agnew! To name only a few of the fabulous artists involved this year!)   
Sounds like a dream right?
Well this dream can easily come true darling! :) 52 offerings throughout one year for ONLY £80GBP (approx 120 USD) (If you are a Life Book Alumni, get this: you get 20% off!! Go check your respective Life Book FB groups to get the discount code) NB: all Life Book Alumni get a discount code each year if they sign up to the next year, just so you know! The course/ content is valued at well over 2000 USD – so you'd join it for only a fraction of the price! Yep, no catches, just a fabulous offer from my heart to yours!
You will be able to:
Download all class materials to your machine, keep them forever

Learn many new mixed media techniques and styles

Grow and develop both personally and artistically

Receive extra inspiration, like PDF worksheets, art journal prompts,  ATC swaps, guided visitations & meditations, artist interviews etc!

Connect with like-minded creative people

Make new artistic connections/ network!

Become part of a buzzing/ thriving art community for a whole year!
Life Book is all about making us and the world happier. Through creating art, through creating a deeper understanding of ourselves, through connecting with each other, finding more compassion for ourselves and each other. It's all there, in one big affordable package! I can talk on and on about this course, but I shall stop waffling and let some of the current Life Book 2015 souls share with you how Life Book has been for them. :)   
   Here is a super fun video I made for your guys that gives you a
taster and some insight into what Life Book is all about:
For a more in depth video, try this one:
LB2016 Promo with more in depth information
Or for a sleek, short, differently styled promo video, try this one (I've been so busy with all the promo vids this year! I love making them! Hee! :))

Ready to Sign Up?
your opportunity to sign up  
to this epic course click


.HeRe.


____________________________

Payment Plans &  
Different Package Options Available! :)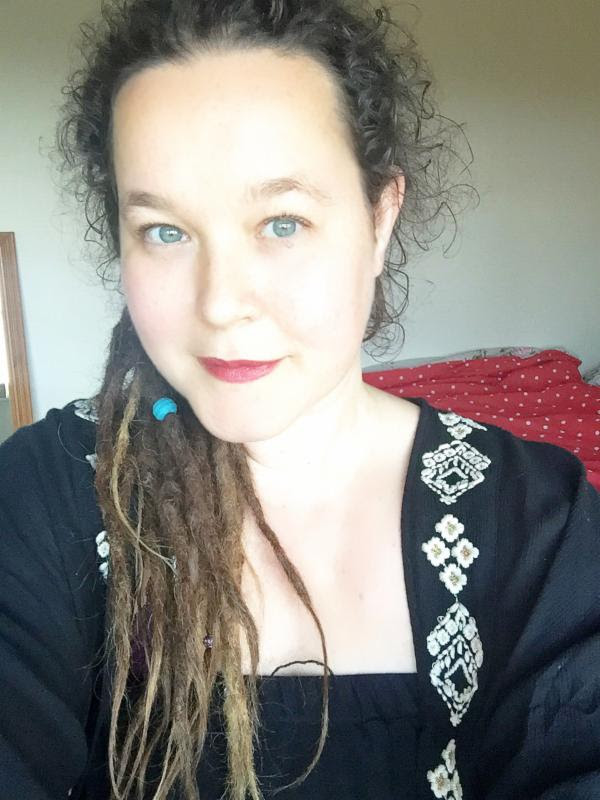 Don't miss out on this dear friend. During the blog hop I read so many comments from people saying that they had wanted to sign up for previous Life Book years and then didn't and then regretted it so much! :) I also often hear that people who think it's a good idea to 'take a year off from Life Book' miss it so much that year.
I've really created this course so that everyone can be involved, so that everyone can experience the healing power of art: you are wanted here too! On 2015 we had over 3700+ people join, an incredible group of people who are all making the world and themselves a better place, you can be part of that too! :D
I love you for being here and being part of my creative community and I love that you support all that we as artists do. I truly believe that our artistic and healing endeavours send out positive mojo into the world. Heal yourself, heal the world. <3
Let's continue to grow, develop, connect, unfurl, dig deep, play, have fun, make friends, make art and become the best, most beautiful versions of ourselves!!