Hi Everyone! Welcome to a series we run on the blog called: Tea & Cake with Gracie :) Where my awesome friend and colleague Gracie Howle interviews inspiring artists and posts the interviews (including some free offers not published elsewhere before) here on the blog every 2 months or so. I love to create art and bring amazing artists & people together in my classes, in person and on social media. As part of this drive, I really want to help bring more exposure to some of the amazing artists out there too! Today Gracie's interviewing the lovely Kristin Dudish. Kristin's created a Fab piece of art to giveaway to one lucky reader! Make sure you also check out Kristin's free offerings for all readers: a free video tutorial and a free downloadable print. Tam xo

If you love Artist Interviews make sure you read the previous ones here:
Read about Andrea Gomoll here.
Read about Angela Kennedy (Pennystamper) here.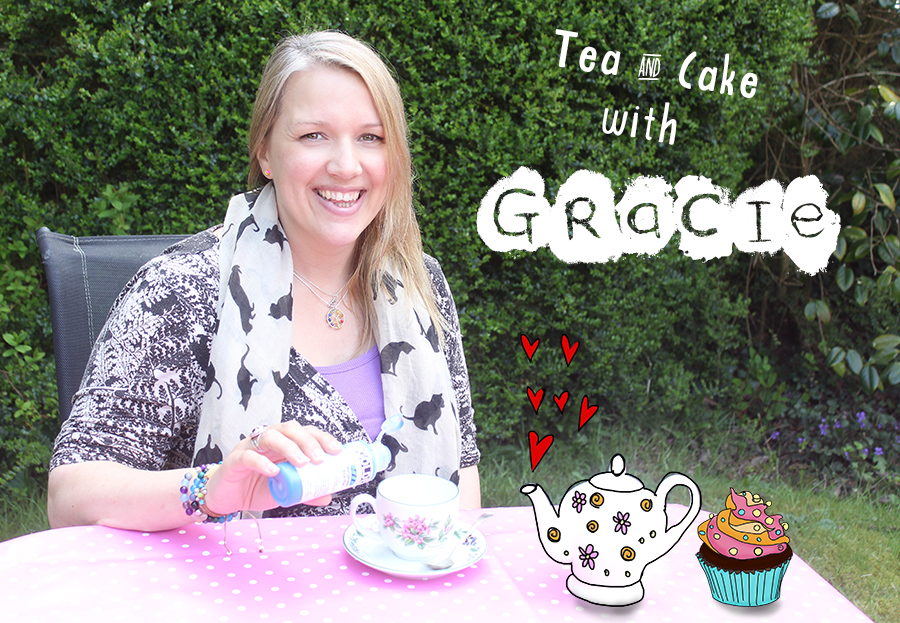 Hello! Gracie here from Willowing Arts! :) Do you have your cosy blanket, cuppa tea and cookies at the ready? Great! ;) This is 'Tea and Cake with Gracie', where I ask an inspiring artist about what makes them tick, and probe them about their art, life and loves. Today, I am sharing with you an interview with the lovely Kristin Dudish. Be sure to check out her free offerings below! Thanks for being here :) Enjoy!
1. Welcome Kristin! Tell us a bit about yourself and what you do.
I live in Buffalo, New York with my husband, son, and a very noisy cat. I make lots of stuff including mischief, messes, and lots of art!


Kristin's created this AWESOME 'Frida' original artwork to giveaway to one lucky reader! It is 5×7 and was created on 140lb. watercolor paper with water soluble markers, prismacolor pencils, and graphite. For a chance to win, enter the giveaway by leaving a comment in the box below (near the bottom of this page). Winner will be chosen at random on Friday 30th October and announced right here on this page :)
And the randomly drawn winner is …
SOLOCRONE
who said:
Congratulations!! And thank you to everyone who entered the draw! :)
For a chance to win this awesome 'Frida' original artwork made by Kristin Dudish, leave a comment in the box below
(near the bottom of this page)
Kirstin's also offering Willowing readers the free downloadable 'Pablo Picasso' print and free video tutorial below!
Please print out Kristin's 'Pablo Picasso' print below for personal use only (cannot be used commercially), to hang around the house. Please also keep Kristin's signature 'DUDISH' in place when printing out the print and, if reposting on other social media site, we'd appreciate a reference link to Kristin's site: www.kristindudish.com. Thanks for understanding!
Free Downloadable Print:
(to download the high res version pls right-click on image and choose save target or link as. Or download from this link: KirstinDudish-Print-Offer-TeaAndCakeInterviewWillowing.jpg)
Kirstin's also created this free video tutorial, especially for Willowing Arts readers, which shows how she creates a Gallery Wrapped Box Canvas (made from things you probably have around the house).
Free Video Tutorial:
(Click the 'play button' to watch this video)
Learn more about Kristin by reading the following interview:
2. Where do you art? Do you have a set time / routine that you 'art', or is it whenever you can fit it in / you feel inspired?
I am very fortunate to have a studio in my house, but I will make art anywhere I can… At the dining room table, on the couch, out in the yard, even in the car (not when I'm driving, of course – you have to draw the line somewhere)! I try very hard to be organized and set times and routines, but the truth is I am completely unbalanced with my time… Luckily, since my studio is in my home, I can pop in there at all hours of the day (even if I'm in my pajamas)!
3. I've heard that you're currently working on a children's book, how exciting! Can you tell us some more about that?
I'm very excited about it!  It is something I've had percolating in my mind for quite some time, so it feels really good to finally be putting pen and paint to paper!  Without giving too much away, I can tell you that the book combines my love of whimsy with a hearty dose of Art History.
4. You have an active blog, and on your first blog post you say 'through this blog I hope to face my fears and replace my anxiety with the excitement of endless possibility.' Can you tell us more about what blogging means to you? 

Blogging has helped me find an amazing community!  When I was in art school, one of the greatest things was the camaraderie and friendships with like-minded people.  When I graduated, I missed the daily interaction with other artists… Sometimes being in the studio can be lonely, but blogging has completely changed that!  I'm putting myself "out there", sharing, and continually learning from the online art community… It's like the best of art school without any painful critiques!
5. You have fabulous skill in creating a great likeness of the people you draw & paint. What tips can you give to people who want to draw/ paint a good likeness of people?
Thank you so much for saying that!  I think the best advice I can give is to draw what you see, not what you think you see.  We all think we know what an eye or a nose (or a mouth, etc.) looks like, but the magic happens when you stop thinking of them as an eye or a nose (or a mouth, etc.), and just try to re-create the darks and lights that you're seeing without trying to create an eye or a nose (or a mouth, etc.).  It can be nerve-wracking to draw that way at first… You really have to trust your eye and the process because it can look (and it can feel) kind of wonky in the beginning.  But, all of the quirks that you're seeing and recording with your pencil (or paint) help to create the essence of the person you're drawing.  Faces aren't really 100% perfect or symmetrical, and those "imperfections" are what creates an interesting and believable likeness.
Also, practice!  The best way to get better at anything is practice, and that is definitely true for drawing and painting!
"The expert at anything was once a beginner." – Helen Hayes
6. Out of everything you've ever painted / created what is your favourite painting / creation and why?
Yikes… That's kind of like asking a parent who their favorite child is, I think! lol
I like creating in so many different ways – silly, serious, inspirational, punny – there is no way I could possibly choose just one!  I would like to say that my favorite painting is always the last one I created, but that's not really true because I make a lot of junk too! Ha!  (Hey, I'm just being honest…)
If I had to choose, I would say my favorite pieces are the collaborations I do with my son Tyler.
7. What is your favourite piece of art by another painter/artist?
This is another tough one… There is so much amazing art that has been (and is being) created – I am constantly in awe of the talent, creativity, and imagination that is out there!  With the internet, it's like having a gallery that is open 24 hours a day at your fingertips… My favorites are forever changing!
8. What inspires you to create? What's your driving force?
I truly believe that inspiration is everywhere!  I was recently inspired by an oil spot on the pavement in a parking lot… Sometimes it's the simplest and seemingly insignificant things that can lead to the greatest artistic discoveries!
I would have to say that my driving force is kindness…  Themes in my work include love, humor, storytelling, and silliness, but it always comes back to kindness.

9. What piece of advice would you give to aspiring artists?
Dream BIG and work hard!
10. Is there anything about you / your art / your life that you think the readers would be fascinated to hear, or wouldn't know about you?
Hmmm… Fascinated?  I don't know…  But here are some random facts:  My socks never match.  I don't like rain, but I love thunderstorms.  I LOVE doughnuts, but I start every morning with a "green smoothie".  I love to read A LOT, but I also watch way too much reality t.v.  I love to dance and I love celebrating just about anything, but I don't high-five…  I guess I'm just a big bundle of contradictions! Ha!


Thank you for chatting and sharing with us Kristin!
If you'd like to find out more about Kristin please follow the links below :)
See you for Tea and Cake next time! Love Gracie x
Website: www.kristindudish.com
Blog: www.kristindudish.blogspot.com
Co-Host of: www.paintpartyfriday.blogspot.com
More Kindness printables from Kirstin Dudish: www.kristindudish.blogspot.com/p/kindness.html