Hi Everyone! Welcome to a series we run on the blog called: Tea & Cake with Gracie :) Where my awesome friend and colleague Gracie Howle interviews inspiring artists and posts the interviews (including some free offers not published elsewhere before) here on the blog every 2 months or so. I love to create art and bring amazing artists & people together in my classes, in person and on social media. As part of this drive, I really want to help bring more exposure to some of the amazing artists out there too! Today Gracie's interviewing the wonderful Jenny Wentworth. Jenny's created two awesome free offerings for all readers: a free video tutorial and a free downloadable print. Tam x

If you love Artist Interviews make sure you read the previous ones here:
Read about Kristin Dudish here
Read about Angela Kennedy (Pennystamper) here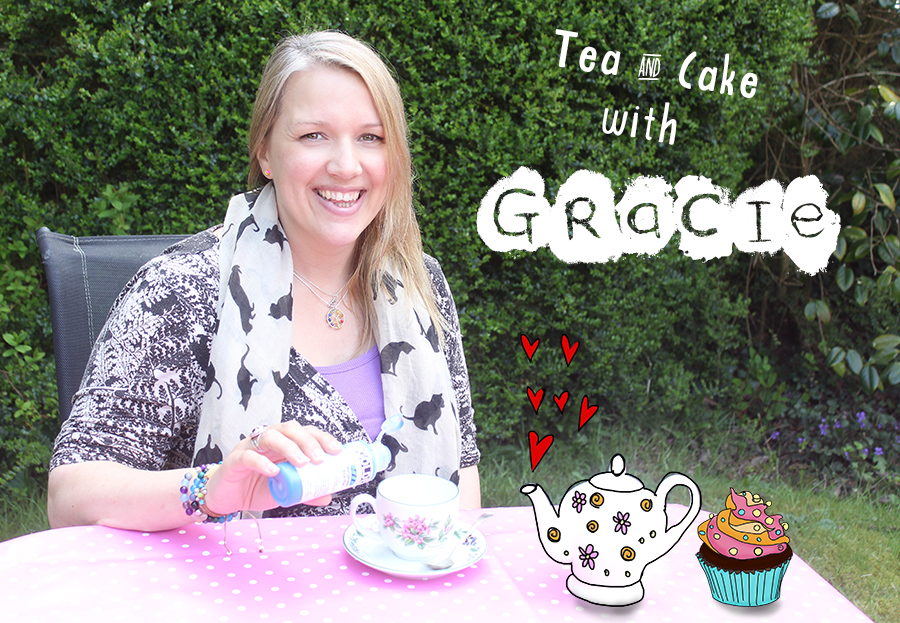 Hello! Gracie here from Willowing Arts :) Get your Tea and Cake ready! This is 'Tea and Cake with Gracie', where I ask an inspiring artist about what makes them tick, and probe them about their art, life and loves. Today, I am sharing with you an interview with the wonderful Jenny Wentworth. Make sure you also check out Jenny's free offerings below! :)
1. Hi Jenny and welcome! :) Tell us a bit about yourself and what you do.

Hello, my name is Jenny Lee Wentworth. I live in Salem Oregon with my husband, two kids, a dog, and a cat. Oregon is a beautiful place to live. We're close to amazing beaches and mountains, and we have the best local strawberries.
Jenny's offering Willowing readers the free downloadable print and free video tutorial below! Please print out Jenny's print below for personal use only (cannot be used commercially), to hang around the house. Please also keep the website url in place when printing out the print and, if reposting on other social media site, we'd appreciate a reference link to Jenny's site: www.jennyleewentworth.blogspot.com. Thanks for understanding!
Free Downloadable Print:
(to download the high res version pls right-click on image and choose save target or link as. Or download from this link: JennyLeeWentworthDownloadablePrint)
Jenny has also created a free video tutorial (not previously published before) for you. She shows you how she created the (free print) painting above.

Free Video Tutorial:
(Click the 'play button' to watch this video)
Learn more about Jenny by reading the following interview:
2. Where do you art? Do you have a set time / routine that you 'art', or is it whenever you can fit it in / you feel inspired?

I used to paint at my kitchen table or in my daughters room when she was off to college. This year the house began to feel too small for all my artwork and supplies so I rented a small studio space in downtown Salem. I love having a little place of my own now. I work Monday through Friday for a software company and I usually finish by 2:00 so after I clock out I head to the studio to paint for a couple of hours before I have to rush home to feed my family or get my son to a baseball game. Often I will sneak off to the studio really early on Saturday mornings to have some painting time before the family wakes up. It has become a little haven for me.
3. You paint many pictures of women. I think these pictures and women you create have such depth to them. Like there's a (hidden) story going on off the page, as well as on it. Can you tell us a bit about how you go about creating this depth and emotion, are you imagining the character of the women you are creating, or do they just 'pop' up in your painting?
Thank you Gracie. My paintings typically go through several layers until I feel they are finished. I seldom use a reference, most of the time the women just pop up. Life has had some very painful moments for me and I feel the women I create are all a part of me, choosing strength and courage each day over despair.

4. Many of the women you paint have added 'elements' for instance a bird, a butterfly, a flower, head pieces, wings… can you tell us a bit about how that comes about?
I have always loved magic and fantasy and I have had dreams about birds and flying since I was a little girl. I fell in love with butterflies when I first saw the paintings of William Adolphe Bouguereau, I hope to be as good as he was someday. A great inspiration to me the is the modern movie adaptation of 'A Midsummer Night's Dream' with Michelle Pfeiffer and the movie 'Fairy Tale A True Story'. Both films are filled with so much beauty.
5. You create such emotive and 'mysterious' paintings, what or who inspired you to develop your style in this way?
The first artist that first inspired me is DJ Pettit. I fell in love with a portrait she painted of a brown eyed girl. I tried to emulate it but I was so new to painting at the time that my attempt was pretty embarrassing. I kept practicing and eventually, I got better.
6. What inspires you to create? What's your driving force?
Painting has become such a passion for me, it's something I simply have to do. I am not one of those artists that is blessed with natural talent but I want to paint so much that I practice almost every day and work hard to continually improve.
7. What is the best bit of art advice anyone has ever given you?
Dishes can wait, inspiration cannot.
8. Is there anything about you / your art / your life that you think the readers would be fascinated to hear, or wouldn't know about you?
I don't know how fascinating it is but I have a fantasy about moving to Vermont someday. My 4th Great Grandfather Samuel Robinson helped to found the small town of Bennington which is named for its first Governor, Benning Wentworth. I feel a pull to that place and find myself searching homes for sale there online a lot. I'll find a home I like, put the address in Google maps and virtually drive around the town with Google. I am going to try and plan a trip for next year.
Thank you for chatting and sharing with us Jenny! If you'd like to find out more about Jenny please follow the links below. See you for Tea and Cake next time! Love Gracie x
Online Class: www.jennyleewentworth.blogspot.com/p/blog-page.html
Instagram: www.instagram.com/jennywentworth
Etsy: www.etsy.com/shop/JennyLeeWentworth