Hi Everyone! Welcome to a series we run on the blog called: Tea & Cake with Gracie :) Where my awesome friend and colleague Gracie Howle interviews inspiring artists and posts the interviews (including some free offers not published elsewhere before) here on the blog every 2 months or so. I love to create art and bring amazing artists & people together in my classes, in person and on social media. As part of this drive, I really want to help bring more exposure to some of the amazing artists out there too! Today Gracie's interviewing the lovely France Papillon. Be sure to check out the giveaway – France is giving away a set of her 'favorite toys' to one lucky reader to use in their art journaling pages. Also check out France's (not previously published before) free PDF art tutorial called 'Lost'. Tam xo

If you love Artist Interviews make sure you read the previous ones here:
Read about Jenny Wentworth here
Read about Kristin Dudish here
Read about Angela Kennedy (Pennystamper) here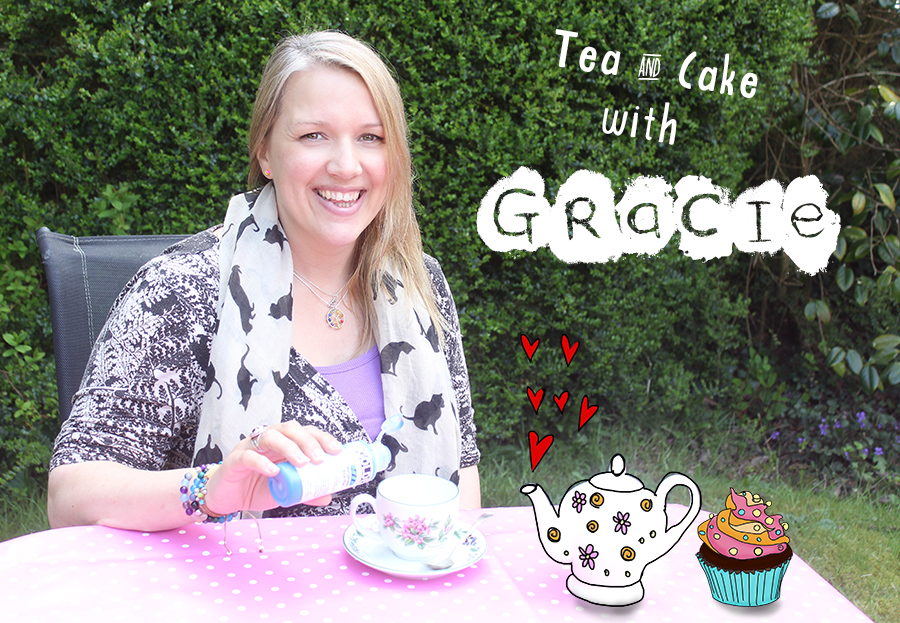 Hello! Gracie here from Willowing Arts :) I hope you're ready to put your feet up, take a break and be inspired! This is 'Tea and Cake with Gracie', where I ask an inspiring artist about what makes them tick, and probe them about their art, life and loves. Today, I am sharing with you an interview with the wonderful France Papillon. Make sure you also check out France's free offerings below! :)
1. Hi France :) Tell us a bit about yourself and what you do.
To do so, I would need to know who I am and what it is I do. As I mostly just go with the flow that's a hard thing to do. I do know I need to create, I need to get my feelings and emotions on paper in color, texture and shapes, just like someone might need to tell their feelings and emotions to a friend or therapist. I just sum it up by saying that I'm an artist. A mixed media artist.
France is giving away a package of her favorite art journalling toys: rusted metal, rusted tengucho paper, cambric, plaster strip and a mini tiny handmade heart. One lucky reader can win this package and enjoy experimenting in their art journaling pages! For a chance to win this goodie bag from France, leave a comment in the box below (near the bottom of this page).


And the winner is …. 
France has also created a (not previously published before) free PDF art tutorial called 'Lost'. Where she shows us how she creates this gorgeous journal page:

Free PDF Art Tutorial:
(to download the PDF right-click on the PDF image above and choose 'save target' or 'save link as'. Or download from this link: LostFrancePapillonTeaAndCakeInterview.pdf)
Learn more about France by reading the following interview:
2. Where do you art?
I have a studio that always feels like it's too small. But when I come to think of it, it's comfy and practical! It feels like… home. And it keeps evolving with me and my way of arting.
3. Do you have a set time / routine that you 'art', or is it whenever you can fit it in / you feel inspired?
I work in my studio from about 9 till 6, but I'm not always sitting at my table to create. Most of the time is spend sitting at the computer answering mails, editing videos, writing blog posts or tutorials! I often have 4 companions in my studio: my dog Gimly, my cat Mouch, my green tea and my music.
4. Your creations are predominantly based on a vintage, distressed grunge and steampunk style. Can you tell us a bit about how that style came about and what that means for you / why that style 'draws' you?
I'm mostly attracted by rust and cracks. I grew into it by using more and more metal and by discovering ways to rust it myself. A project doesn't feel finished to me if it doesn't have a minimum of rust, be it just by applying some Autumn Leaf Primary Elements to remind it's color or by adding real rusted metal. I think it's the symbol of time passing by reminded by that color that appeals to me.
5. You also design gorgeous stamps for Stampotique. When you designs stamps what creative process do you go through to create just the right kind of stamps?
Ideas pop up at the most unexpected time: when watching my horses in the meadow, under the shower, when going through the daily mail! Sometimes I have to redo a drawing to get the right image, but my most favorites ones are the ones done in one go. The ones that come from God knows where and just seem to flow out of your hand.

6. What are your 5 favourite art related websites or blogs?
I'm going to disappoint you, I only have one: Pinterest. Where I mostly use images of texture to inspire me… I already have to spend a lot of time on my computer to do what has to be done, so surfing for fun isn't one of my hobbies. I'd rather be reading a book!

7. What is the best bit of art advice anyone has ever given you?
'What's the worst thing that could happen?' ~Donna Downey
8. Is there anything about you / your art / your life that you think the readers would be fascinated to hear, or wouldn't know about you?
That I'm probably much more vulnerable then most people think. And that is what manifests itself in my art. I am after all a Papillon, a butterfly…
Thank you for chatting and sharing with us France! If you'd like to find out more about France please follow the links below. See you for Tea and Cake next time! Love Gracie x
Blog: www.france-papillon.com
Facebook: www.facebook.com/StudioFrancePapillon
France creates a new art journalling video every Monday on her youtube channel: www.youtube.com/francepapillon