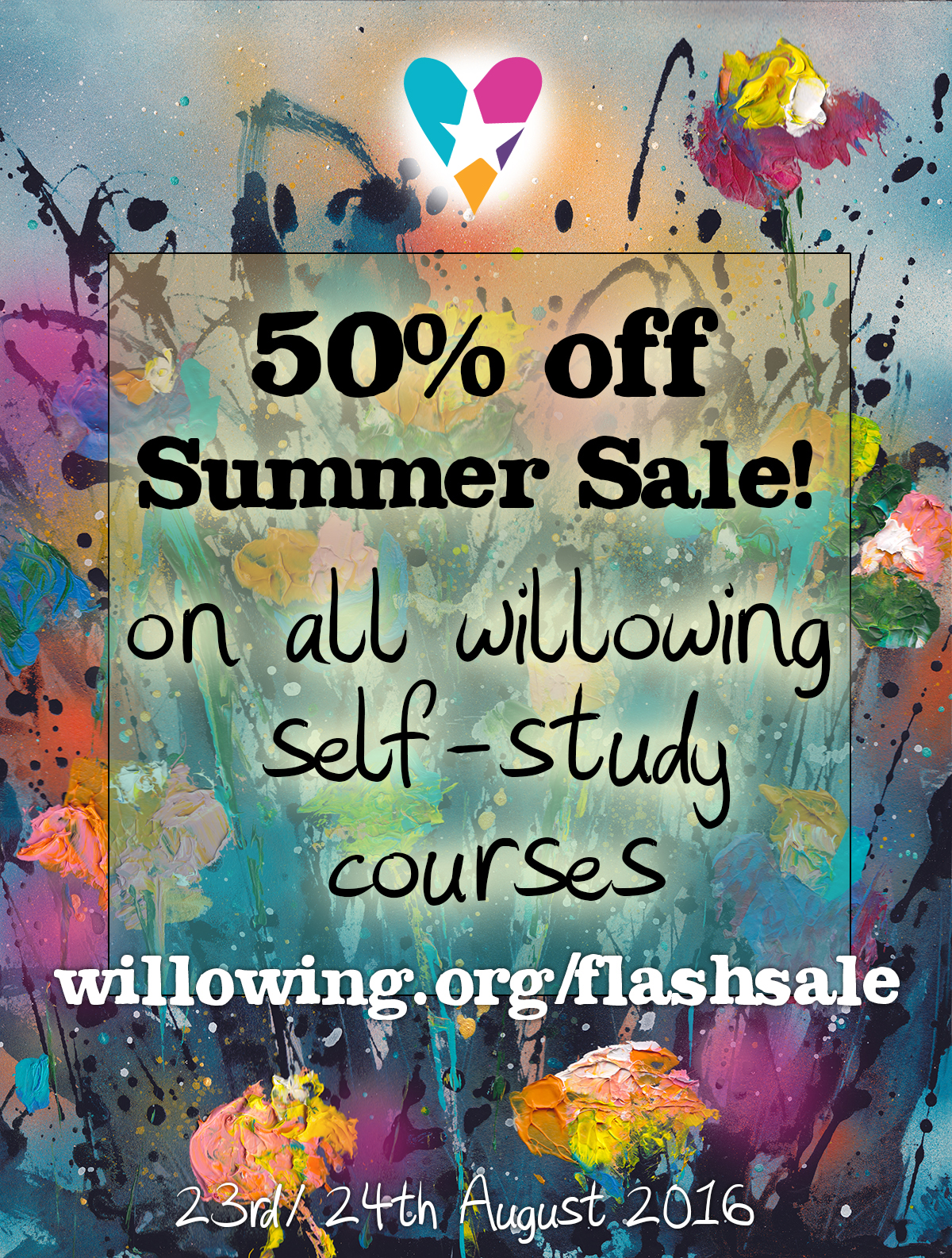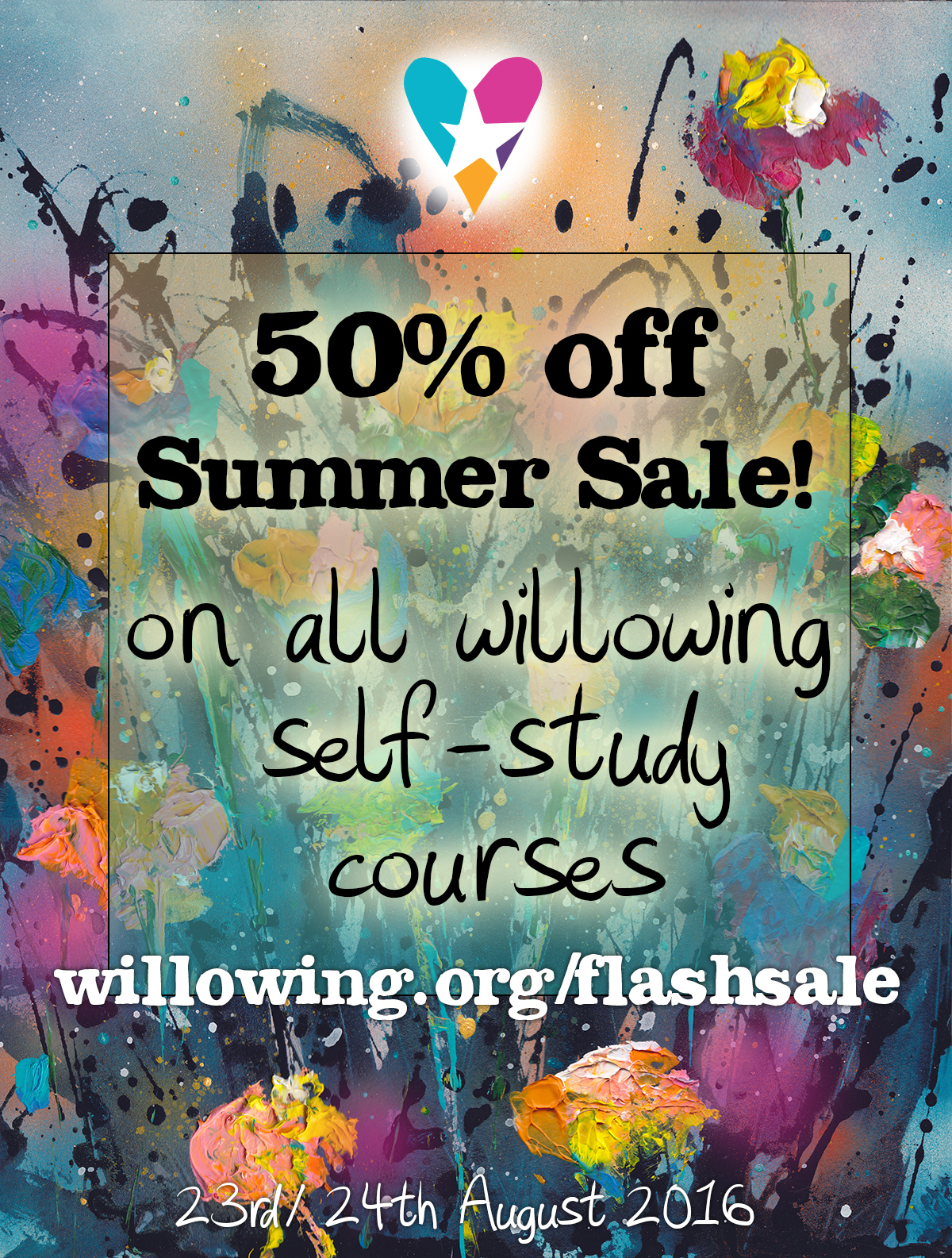 Hello beautiful creative family :) 
♥♥♥ You are loved ♥♥♥
Time for a 50% off Summer Sale
on all Self Study Courses!   
 
*Been on the fence to buy one of my classes?
Now might be the time to take the plunge to try one and and see how fabulous they are! :) So cheap, bargains really!
*Been eyeing a class for a while but low on funds? Hopefully this offer will help you! :) 
   
*Can't get enough of Tam and her classes? Have some more at half price!! :D 
Thank you dear friends for your valued support always, YOU ROCK! :)
 
Offer expires after 2 days! Don't miss out!
 
Terms:
Offer is only redeemable on THIS PAGE
(all prices are already reduced by 50%, so just click 'add to cart') –
offer does not apply to: Life Book 2016/ Ever After 2016/ DVDs or other physical products). 
Offer runs on: 23rd & 24th August 2016 
xox Big hugs 
Tam x 
PS. Mega thank you, your support means the world to me, my business, the people that work for Willowing Arts and my family. <3