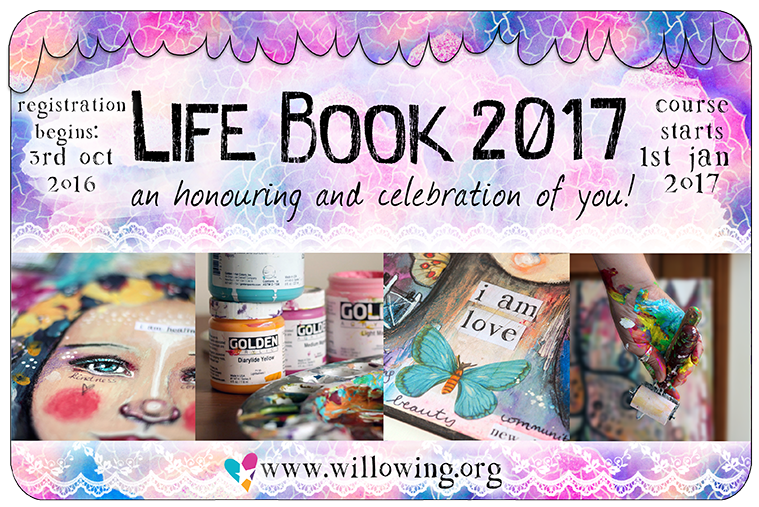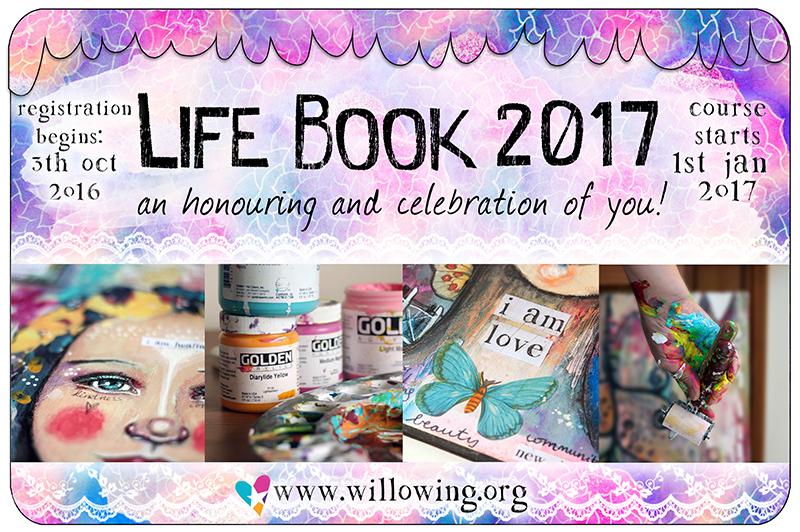 Hello oh glorious creative buddies! :)
It's time it's time it's tiiiiiiiiime to announce to you the AMAZING Life Book 2017 Teacher Line Up, kick off the Life Book 2017 Blog Hop, hold a huge, big, mahoosive GIVE-AWAY and announce that we are giving out 10 scholarships this year! :D
Only a month to go until Life Book 2017 goes on sale and boy have we got another fantastical year in store for you! :D
New to me and to Life Book? What is 'all the fuss' about? :) Lemme tell you a bit about it!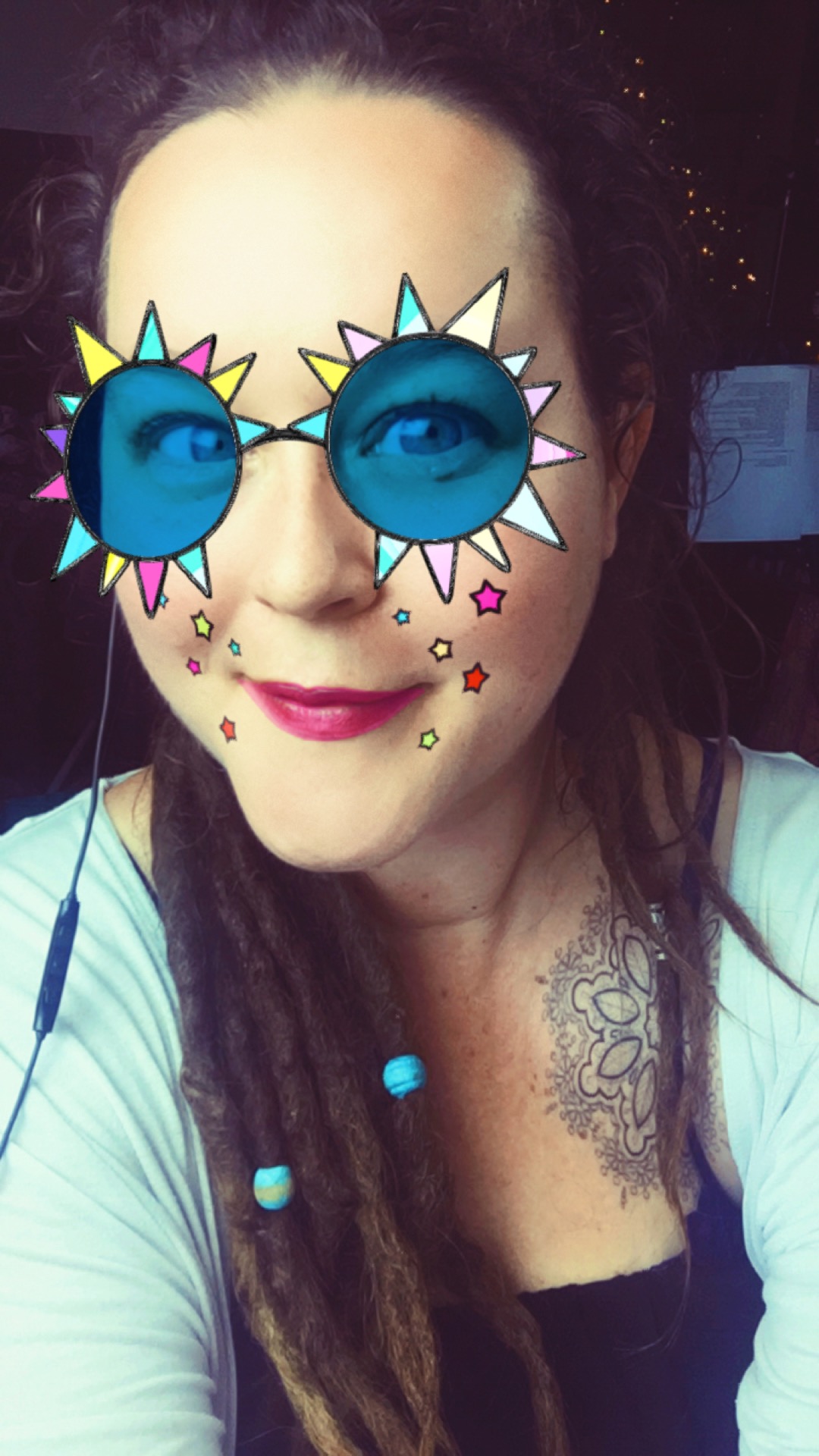 I am Tam and Life Book is my most ambitious, most beautiful, most uplifting, life enriching offer to the world to date! :) It's a year long mixed media art course that has been running for 5 years now! The course includes a host of fantastic guest teachers and you get a lot of me, Tam. I pour my love, heart, soul, sweat, blood, tears, unicorn and rainbow juice into this project each year (don't worry, no animals are harmed in the making of the fabulous course! haha ;0). You receive an offering (lesson, project, personal development exercise, creative prompt) of some sorts every week of the year, no fail; all 52 weeks of the year, we're there. We're with you during Christmas, Easter, Holidays, boring Tuesdays, on your birthday, deep in the night, early in the mornings, we're there! :)
People LOVE the weekly prompt/ reminder/ nudge to be creative and then connect with the huge community of like-minded souls who are all there to give you support and encouragement! (This year Life Book was joined by almost 3700 people from all of the world, HOLY WHAAAAAT?!!). Since 2012, it's been joined by over 12,500 people, yes, we are huge tribe! :) We explore a wide variety of art techniques, provide you with lessons that are complete projects (not just techniques) and the lessons have an underlying 'personal development theme' (with a focus on finding more self-acceptance and self-love) too which is an optional element but definitely recommended for that extra feel-good feeling! :D You can also: jump in and out of the lessons (no need to 'follow a curriculum'), download all the lessons (yep, that's right) and join in on meditations, give-aways and ATC swaps. Life Book has built a strong reputation over the years of being a safe space to explore your creativity, learn an incredible amount about art techniques, being a place where you can be your glorious self and where you can learn more about who you are and how to be kinder towards yourself. Read the Life Book Manifesto by clicking here and read glowing testimonials here and here.
Oh and I forgot to tell you: the entire year only costs £89 GBP (approx $115 USD). Yup. That's not a monthly fee, that is the entire year fee (I often get people emailing me asking me if I mean if the fee is monthly, they ask if I made an error on the sales page, it's so cheap (such good value for money) they can't believe it! lol!). Because Life Book is so life-enriching, healing and supportive of the human soul & psyche, we want to make Life Book as accessible as possible to people from all backgrounds and walks of life, so we try to keep the price low (no catch), we also offer payment plans to make it easier for those who further struggle financially. So I hope, dear friend you will join us too (reg opens on October 3rd)! As the reviews testify: you won't regret it, I'm sure! :)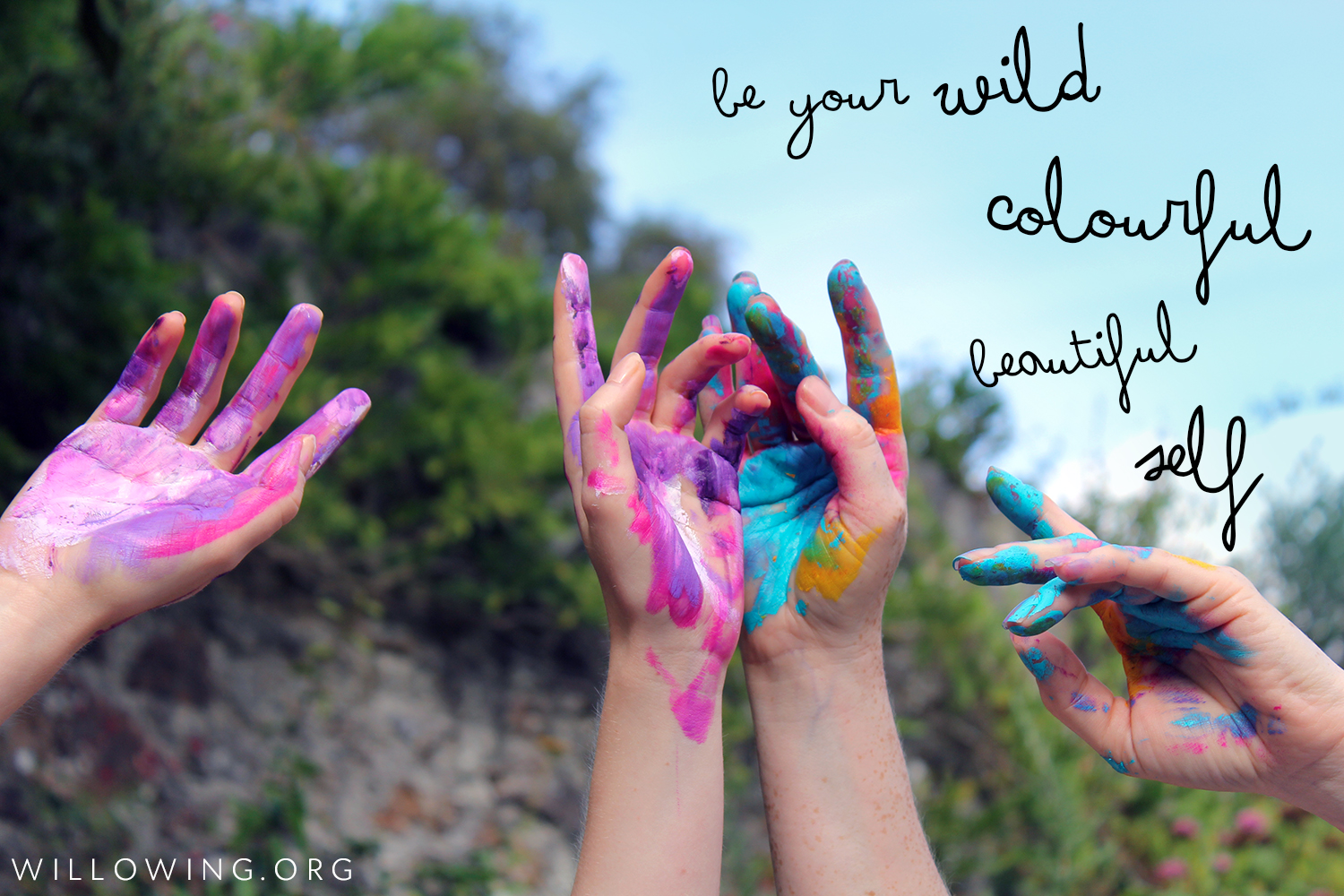 Isn't all that amazing!? :-) Anyhoo, I'm super excited and I could talk about Life Book forever, but I have a lot more to cover in the blog post, so let's get going! :) Without further ado, let me introduce to you to the awesome teachers who will be teaching on LB2017! They are an incredibly talented, generous, beautiful bunch of people. I'm so lucky to be doing this work and connect with and collaborate with so many amazing artists out there! :) Here they are!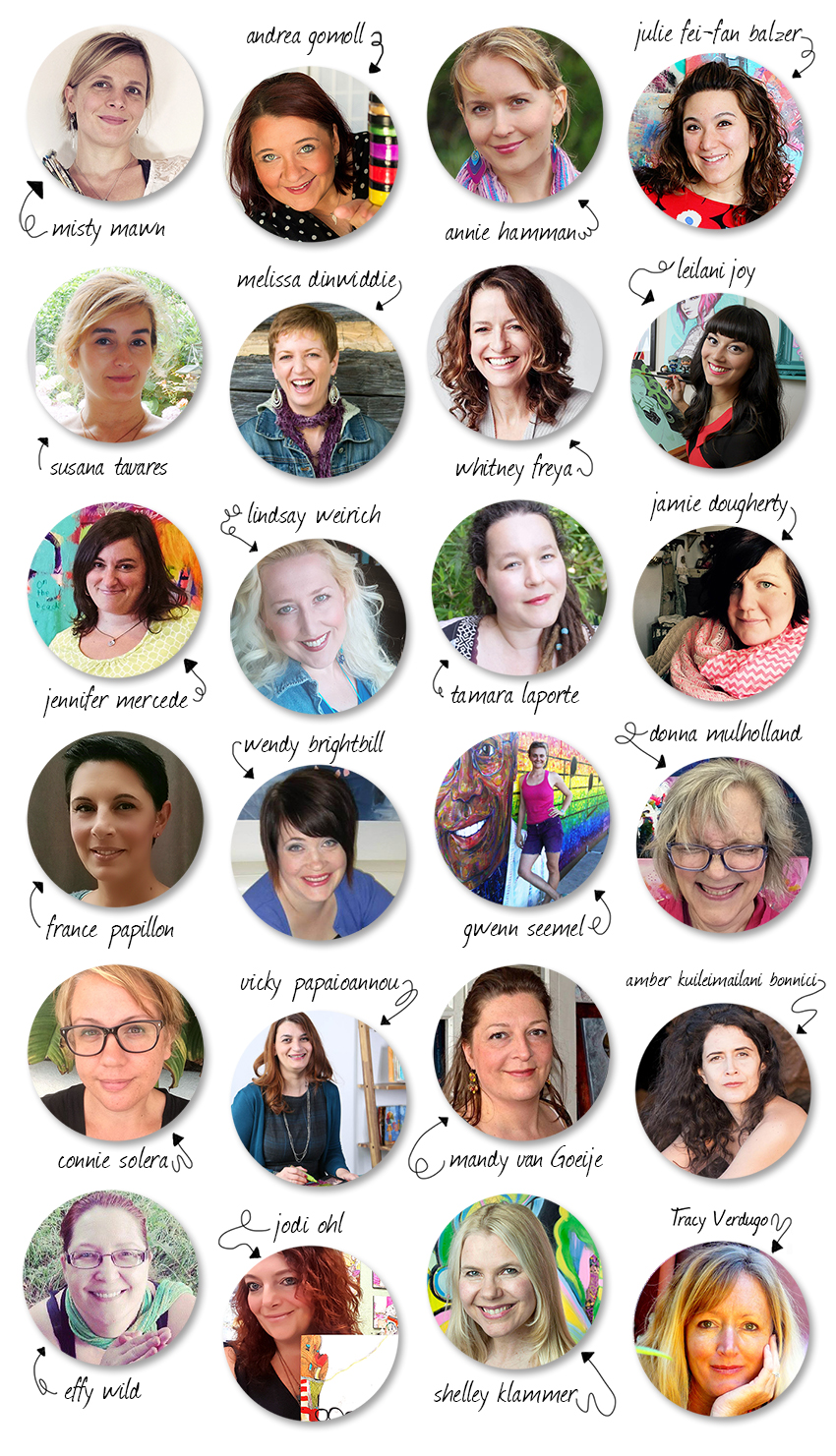 (If you scroll down you can find their site urls, be sure to follow them on the blog hop so you can find out more about them and also so you can enter their give-aways!).
If you want to read more about these gorgeous artists and see some examples of their beautiful works, make sure to download the 'teacher profile pdf' from this link/ image:
(just right-click and choose 'save target (or link) as'):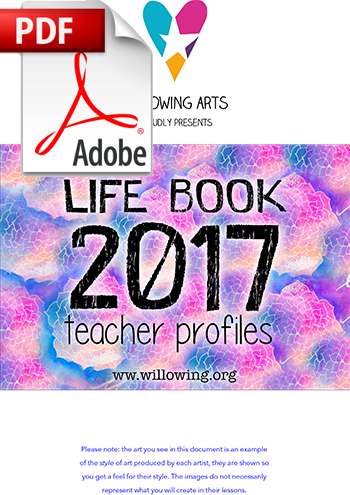 Or from this link:
LB2017TeacherProfiles.PDF

---
---
To celebrate the almost-launch-of-LB2017-going-on-sale we run a fun blog hop with all the teacher who can all give away 1 space on Life Book 2017! Want to win a space? Follow the blog hop along and make sure to follow the instructions on the teachers' pages to get entered into the draws.
I'm kicking off the blog hop today with running my own huge give-away!!
I am giving away 5 spaces on Life Book 2017 today.

In order to enter the give-away, please do the following:
1. Share this blog post on your social media sites
2. Be sure to sign up to my newsletter
3. Leave a comment below letting us know why you would love to be part of Life Book 2017.
---
To up your chances to win and to learn more about the amazing LB2017 teaching team, be sure to follow the hop:
you are here —-> 5 Sept 2016 – Tamara Laporte https://www.willowing.org/blog/ <—- you are here
6 Sept 2016 – Jodi Ohl – http://sweetrepeats.blogspot.com
7 Sept 2016 – Susana Tavares – http://ateliersusanatavares.blogspot.com
8 Sept 2016 – France Papillon – http://www.france-papillon.com/blog
9 Sept 2016 – Shelley Klammer – http://intuitivecreativity.typepad.com/
10 Sept 2016 – Amber Kuileimailani Bonnici – http://www.theradiantmama.com/
11 Sept 2016 – Donna Mulholland – http://www.donnamulhollandstudio.com/blog
12 Sept 2016 – Mandy van Goeije – https://www.mandyvangoeije.com/blog/
13 Sept 2016 – Jennifer Mercede – http://www.jennifermercede.com/blog/
14 Sept 2016 – Misty Mawn – http://www.mistymawnart.com/blog/
15 Sept 2016 – Gwenn Seemel – http://www.gwennseemel.com/blog
16 Sept 2016 – Melissa Dinwiddie – http://melissadinwiddie.com/blog
17 Sept 2016 – Vicky Papaioannou – http://www.clips-n-cuts.com/
18 Sept 2016 – Lindsay Weirich – https://thefrugalcrafter.wordpress.com/
19 Sept 2016 – Julie Fei-Fan Balzer – http://balzerdesigns.typepad.com/balzer_designs/
20 Sept 2016 – Effy Wild – http://effybird.com/
21 Sept 2016 – Wendy Brightbill – https://agirlandherbrush.wordpress.com/
22 Sept 2016 – Jamie Dougherty – http://jamiedoughertydesigns.blogspot.co.uk/
23 Sept 2016 – Andrea Gomoll – http://andrea-gomoll.de/blog/
24 Sept 2016 – Whitney Freya – http://www.whitneyfreya.com/blog
25 Sept 2016 – Annie Hamman – http://www.anniehamman.com/blog/
26 Sept 2016 – Connie Solera – http://www.dirtyfootprints-studio.com/blog
27 Sept 2016 – Leilani Joy – https://www.youtube.com/MissLeilaniJoy
28 Sept 2016 – Tracy Verdugo – http://artoftracyverdugo.blogspot.co.uk
---


If you want to be notified the moment Life Book 2017 goes on sale be sure to: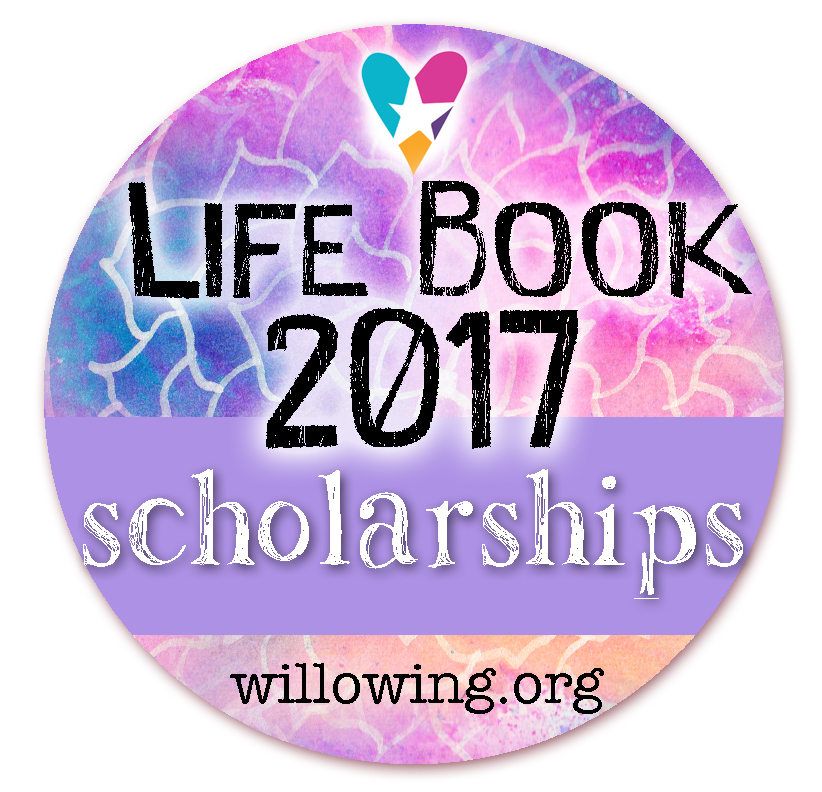 Now then, as if I'm not having enough fun already, we are also giving away 10 scholarships!
These scholarships have been made available for those who struggle financially and would not be able to join Life Book without financial support.
Applications for scholarships have now closed
Dear Willowing friends! :) thank you so much for the many applications for LB2017 Scholarships we have received and for taking the time to tell us your stories. We are giving all your applications careful consideration and it will be an amazingly hard job to choose between all you lovely people <3
Please do not send any more applications in as the time to apply for scholarships has now closed and we cannot now consider any that come in now the deadline has passed.
Thank you for understanding. :)
Hugs
Maddie xx

Thank you
for celebrating with us you guys, hope to see you on Life Book 2017! :)

Registration opens on October 3rd, keep an eye out! :D
Make sure to sign up to the newsletter
if you want to be reminded of when Life Book 2017 goes on sale!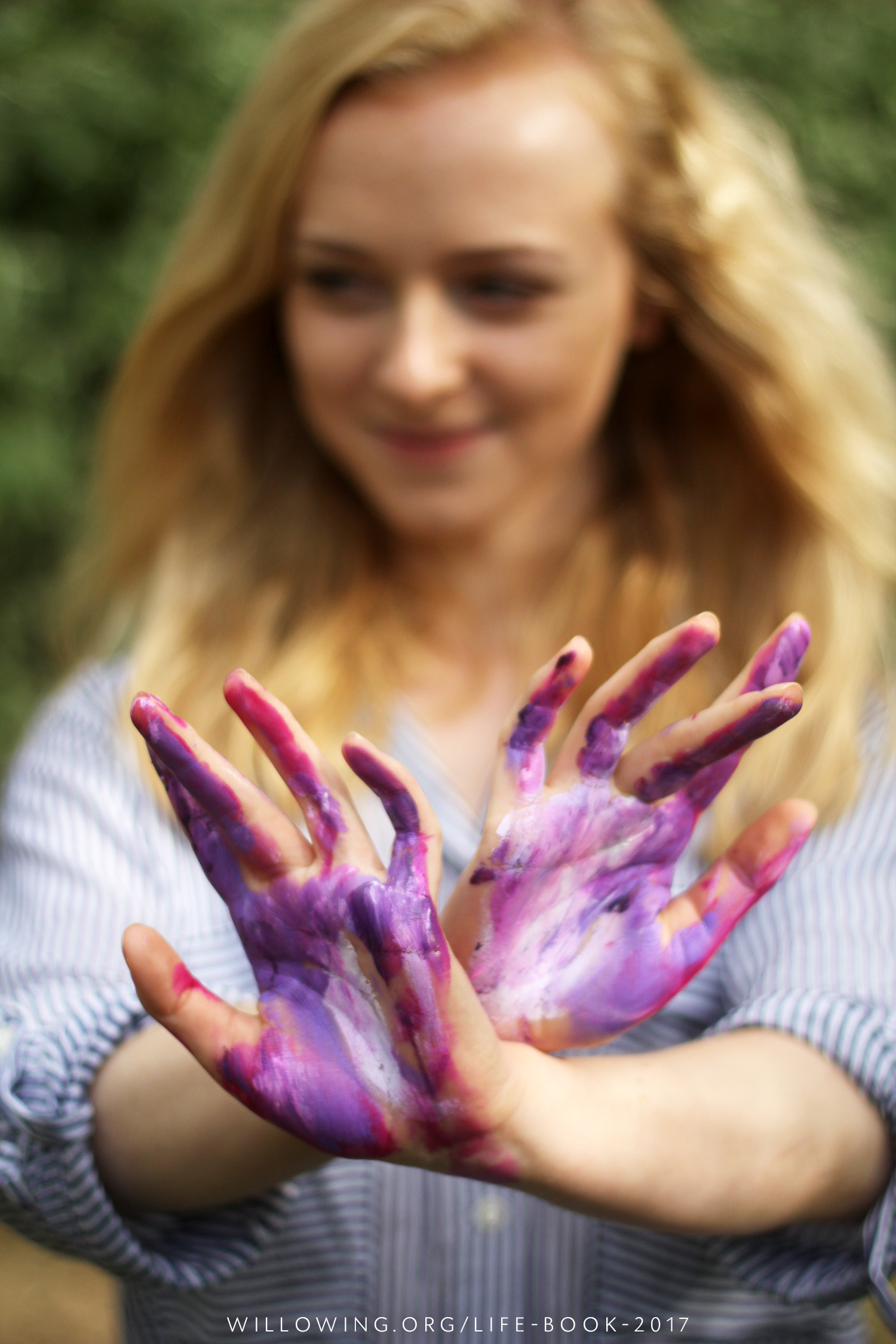 Praise for Life Book by Previous Participants