Hey wonderful creative friends! A while back, the wonderful Gabrielle Javier-Cerulli invited me and some other amazing artists to be part of her book called: Art Journal Your Archetypes (check it out here: http://amzn.to/2hOVmpU). She asked us to provide 2 lessons for her book based on our own archetypes, after a long interesting chat with her, we decided that my main archetypes are: Comedian, Artist/ Creative, Queen, Teacher, Mother, Liberator and Engineer. My 2 lessons were inspired by the Mother and the Queen archetype. The image below is what I created for the Queen Archetype lesson and I just put a time lapsed version of the video up on youtube! Watch it here below! I recommend her book but ALSO: I recommend chatting with her F2F as a coach to find out your archetypes and listening to the resulting wisdom/ advice that comes from that discovery. :) <3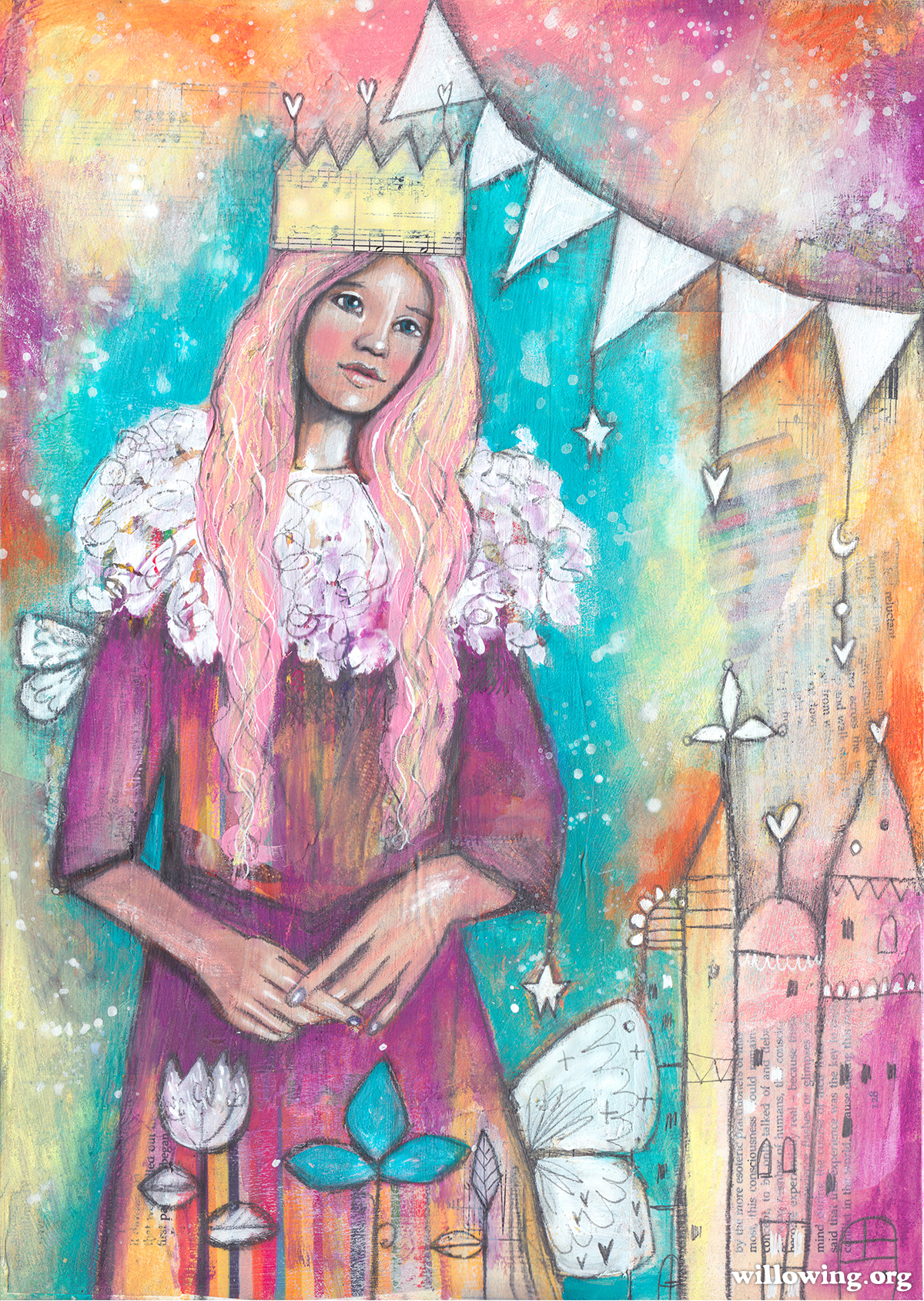 PS.
In case you haven't joined yet: there are only 2 more weeks until 
and starts handing out its wealth of creative MAGIC!! If you want to enjoy it all from the beginning and get your creative mojo going from the start, make sure to secure your spot on this fabulous year long course before the end of the year! (You can also ask Santa for a Life Book spot!)
Remember that you can get Life Book 2017 with a whopping

20

% discount code!!!! Don't lose out on snagging up this fantastic deal! 
Over 52+

art

lessons/ sessions for approx £1.50 per lesson, whaaat?! :D
Redeem your discounted course space by clicking here, use
the 20% discount code =
to redeem your

20

% discount upon checkout!
(runs until

14th Jan 2017

)
You'll learn so much! Have so much fun! Make many new friends! Grow personally and on and on it goes! :D  We'll play with paints, make colourful messes, express parts of our deeper selves and carve out the path to inner peace.
Almost 1700+ people have already joined (holy moly guacamole batman!)    
Start the new year fresh and happy with a commitment to YOU. Carve out that bit of time each week to spend time with yourself, creating, having fun, connecting more deeply with yourself, growing, unfurling, SOARING. Time to invest in YOU dear friend. Don't miss out. So many people tell us how enriching Life Book is to their lives! I hope you'll join as well!
Let's live the lives of

artists

!!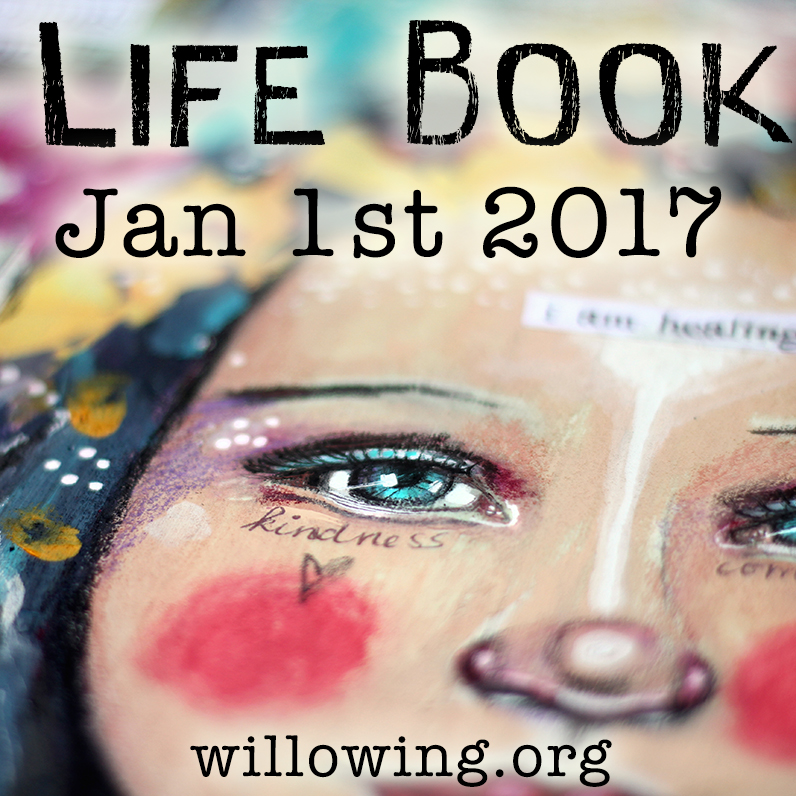 PPS. 
Me and my crazy family wish you a HO HO HO 
MERRY CHRISTMAS/ FANTASTIC FESTIVE SEASON 
and a 2017 full of love, connection, beauty, kindness, joy, abundance, health and MAGIC! :)