Hey there fabulous friend, 
Yay!! Time for an in depth Ever After Taster Session!!! Are you ready? Feeling the magic?! :D Below you can try out my fairy tale lesson from Ever After 2016 (The Little Empowered Mermaid) AND a style development session too. Woohoo!  
Over here at Willowing HQ we are excitedly prepping all the MAGICAL art lessons for Ever After 2017, we've had a whopping 620+ already join and we can't wait to start making magic with you all!
I wanted to give those of you who have never done Ever After before, a lovely taster session, and so here it is; a fairy tale lesson AND a style development session on inspiration for you to watch and try out! :D 
This session will be available (FOR FREE!) for 2 weeks only (until end of June) and then it will go back into the enchanted forest (bwahah, see what I did there ;P). :) So take the next 2 weeks to play around with this session for a bit and then see if you may want to JOIN US for the FULL course! 
If you enjoy this session, please know that it represents how awesome this course is. I'll be sharing a new fairy tale lesson (as in depth as the one below), this time on Goldilocks and the 3 Bears!
I have a tendency to go into huge depth, I give my lessons my all. I dig deep inside myself and share in great detail all the techniques I've learned and refined over the many years I've been doing this work (since 2008!). I create beautiful in depth PDFs (check out the one below!) and I really care about you, your experience and try to create my classes so they can be understood by beginners and more experienced alike! :)
And the style development content is packed with stuff like the inspiration segment below. We look at:
Finding your own voice and story

How to work outside our comfort zones to develop our own style

How to find inspiration, use it and make it your own

Copying vs being inspired by

How to deal with inner and outer critics

Productivity and making time for your art practice

Creative Block & Deepening of your voice & story
Oh AND the course comes with 4/5 guided visualisations and a mammoth workbook to boot!
Of course, you also get a wonderful array of fairy tale lessons by 15 amazing guest teachers, AND they'll also divulge their hints and tips on developing your own style too!  
Many of my students have expressed over the years how I totally undercharge as the detail of the classes are worth so much more! But I want to make my classes and offers as accessible to all of you out there as possible, so I'm keeping my classes low cost. :) 
And guess what?! At the moment YOU can get Ever After 2017 at a WHOPPING 20% OFF!! Simply use the discount code; MAGIC2017 when you're at the check out to get your 20% off!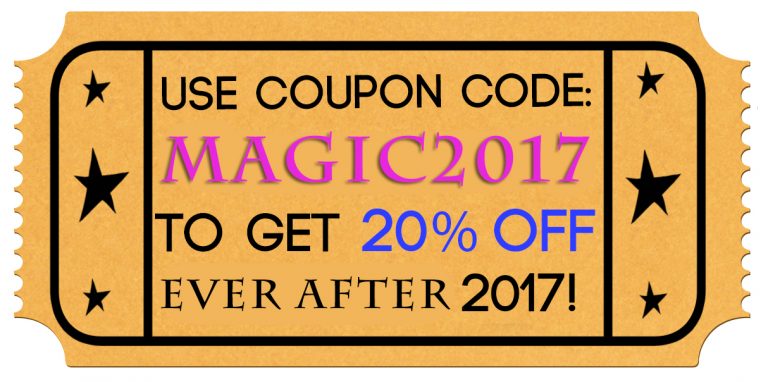 So I hope you'll consider joining us fab friends!! Below enjoy this taster session and hopefully, abacadabra, I'll see you on Ever After 2017!
xoxo
Tam : )
Hello magical traveller!
The video below supports content in the workbook on page 11.
The first is a short 'inspiration gathering' trip with me Tam. It's simply to inspire you and to show you what I found around my house and garden that can serve as inspiration. 
In the second video I show you how I incorporate some of my found inspiration into a piece of art. Please watch the videos and then return to the workbook after where you left it.
Enjoy! :-)
xox – Tam
Gathering Inspiration with Tamara Laporte
(Supporting Content on Page 11 of the Workbook (Part 2))
How to Use Gathered Inspiration in Piece of Art with Tamara Laporte
(Supporting Content on Page 11 of the Workbook (Part 2))
 FREE Fairy Tale Lesson!

Hello groovy creatives!

Welcome to my fairy tale lesson on the Little Mermaid! :) I've loved working on this painting/ girl and I especially loved thinking through the story and giving it my own twist! I look forward to your Little Mermaid inspired art! :) 
This lesson was first published as part of the Ever After 2016 course and can now be bought as a standalone or as part of the Ever After 2017 Package 3 Bundle.
Enjoy! 
Love
Tam 

The Little Mermaid with Tamara Laporte – Intro
The Little Mermaid with Tamara Laporte – Part 1
The Little Mermaid with Tamara Laporte – Part 2
The Little Mermaid with Tamara Laporte – Part 3
The Little Mermaid with Tamara Laporte – Part 4
The Little Mermaid with Tamara Laporte – Part 5
The Little Mermaid with Tamara Laporte – Part 6
Supporting PDF:
(to download pls left-click on image or right-click on image and choose 'save target or link as:)
Or download from this link: LittleMermaidTamaraLaportePDF.pdf

Supportive PDF – Colour Theory
(to download pls left-click on image or right-click on image and choose 'save target or link as:)
Supply List:
Download from this link: LittleMermaidTamaraLaporteSupplyList.pdf