Hi there! Thanks for checking out The Life Book Creativity & Wellbeing Summit!
This event has now stopped running live and it was a great success!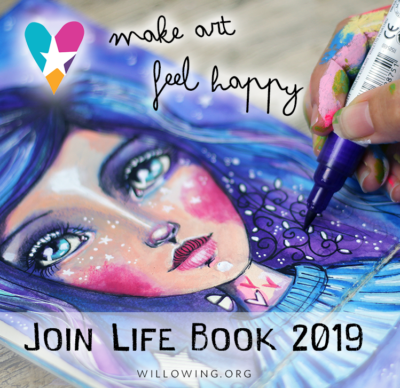 If you missed experiencing it live and if you want to have life long & downloadable access to all summit interviews + over 30 art & wellbeing activities, please consider joining us for Life Book 2019, it's only £99 (approx $128 USD) for the entire year (or join with the 20% off early bird coupon code LOVEBOMB2019! – approx $103 USD).
On Life Book 2019 you will spend a year with over 30 amazing artists and wellness experts, making art and learning to feel happier and more self loving in life!
If you join Life Book 2019, you'll get life long access to over 85+ amazing art & wellbeing lessons + all summit content and a virtual gift bag to boot that contains free printables, free classes and juicy discounts!
See you there, I hope! :)

Already signed up to Life Book and looking for summit content? 
 If you have already signed up to Life Book 2019 and you are looking for the summit content, please go here: www.willowing.org, log in, click on 'my account' (top right hand corner), then click on your Life Book 2019 class, scroll down and you'll find a header that says: 'summit goodies' – click on it and you'll find all content there again. :)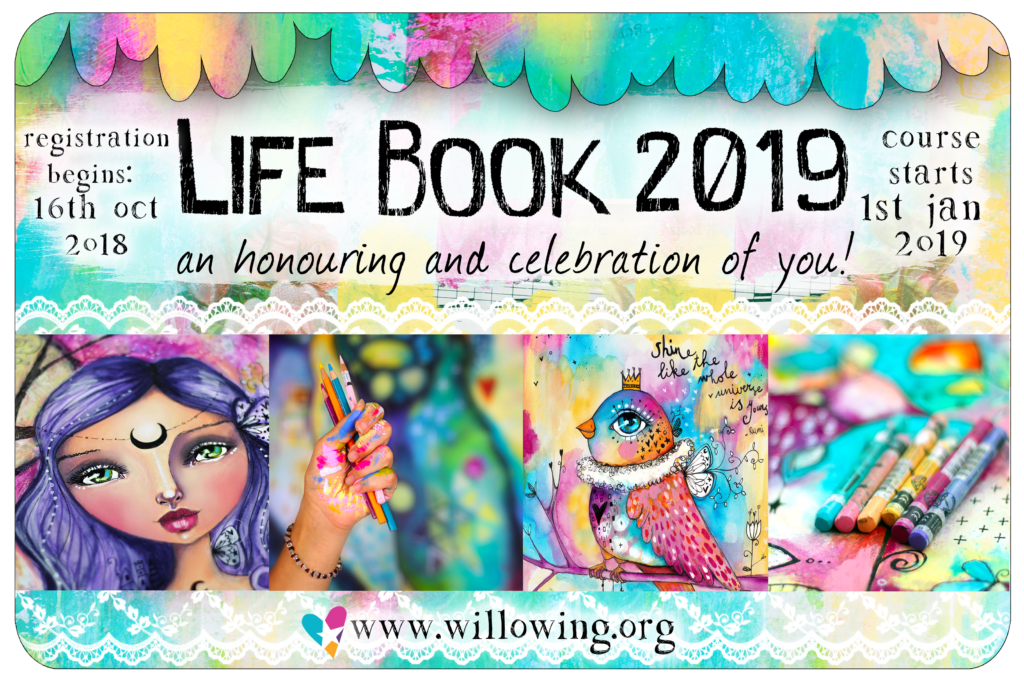 ---
Life Book 2019 Teachers