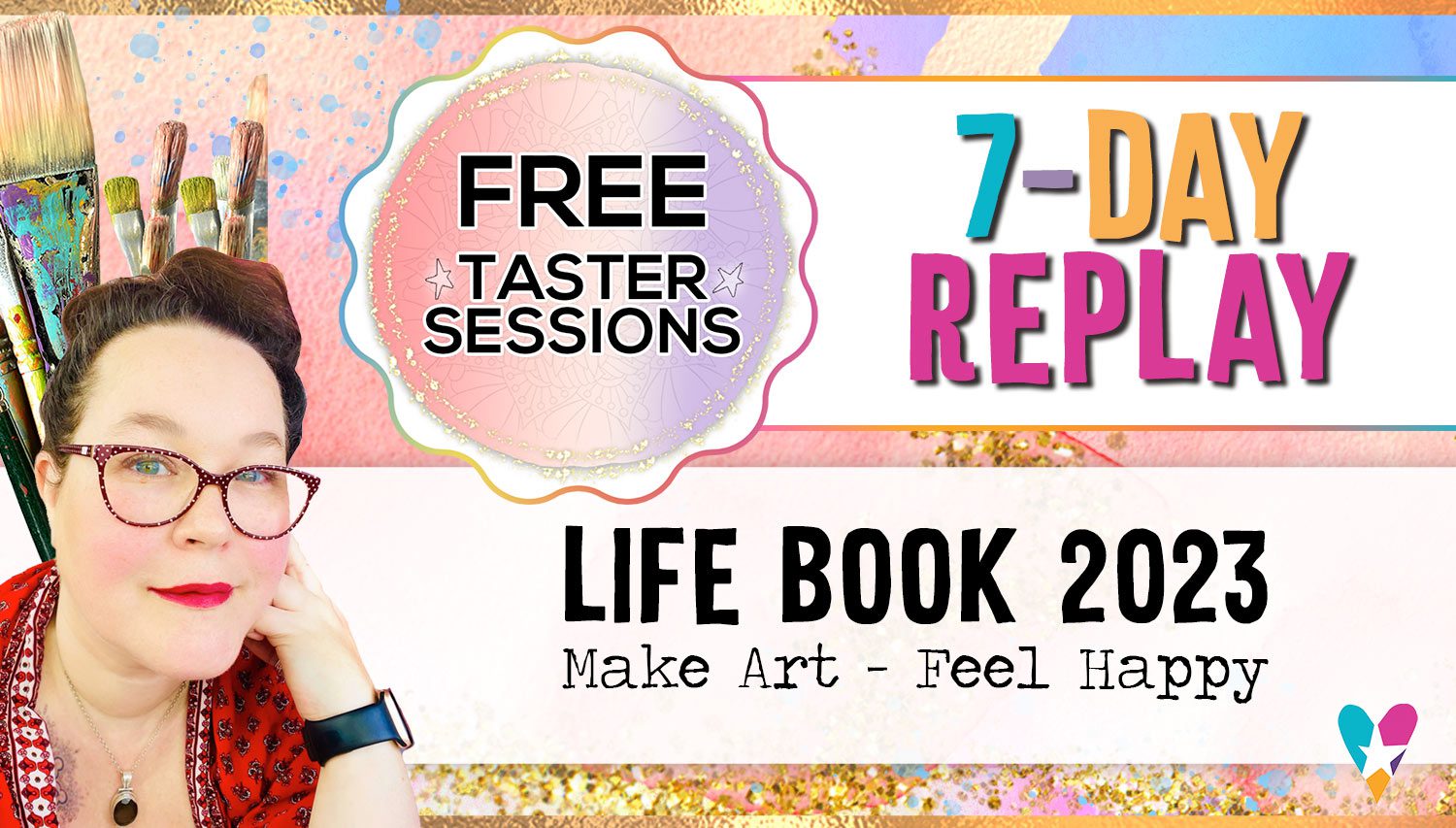 Immerse yourself in mixed media art classes, support your creativity & wellbeing, and get a taste of the FULL Life Book 2023 course, with these FREE Life Book Taster Sessions!

The Life Book 2023 Free Taster Sessions have now finished! Did you miss it?!
Don't worry, you can still get your very own 7-Day Replay of the Life Book 2023 Taster Sessions by adding this product to your basket!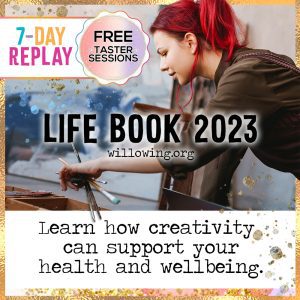 A COMPLETELY FREE exploration into art and wellbeing! Get present and connected to the healing power of your creativity! 30 teachers giving free classes!
Grab your 7-Day Replay of our Life Book Taster Week
7-Day Access
Completely FREE!
Dozens of inspiring classes
Art sessions, meditations, wellbeing
Get to know the Life Book Teachers
Learn from 30 amazing artists and experts
Get Now

By adding this product to your basket and going through checkout, you will receive 7 days access to the Taster Sessions content – THAT'S 7 DAYS, STARTING FROM THE DAY YOU CHECKOUT WITH THIS PRODUCT. Don't worry; it's completely FREE!
Please note that unlike the live version of the taster sessions, there will of course be no giveaways or live closing ceremony.

Here is a taste of the amazing pieces that you'll be making in the Life Book 2023 Taster Sessions: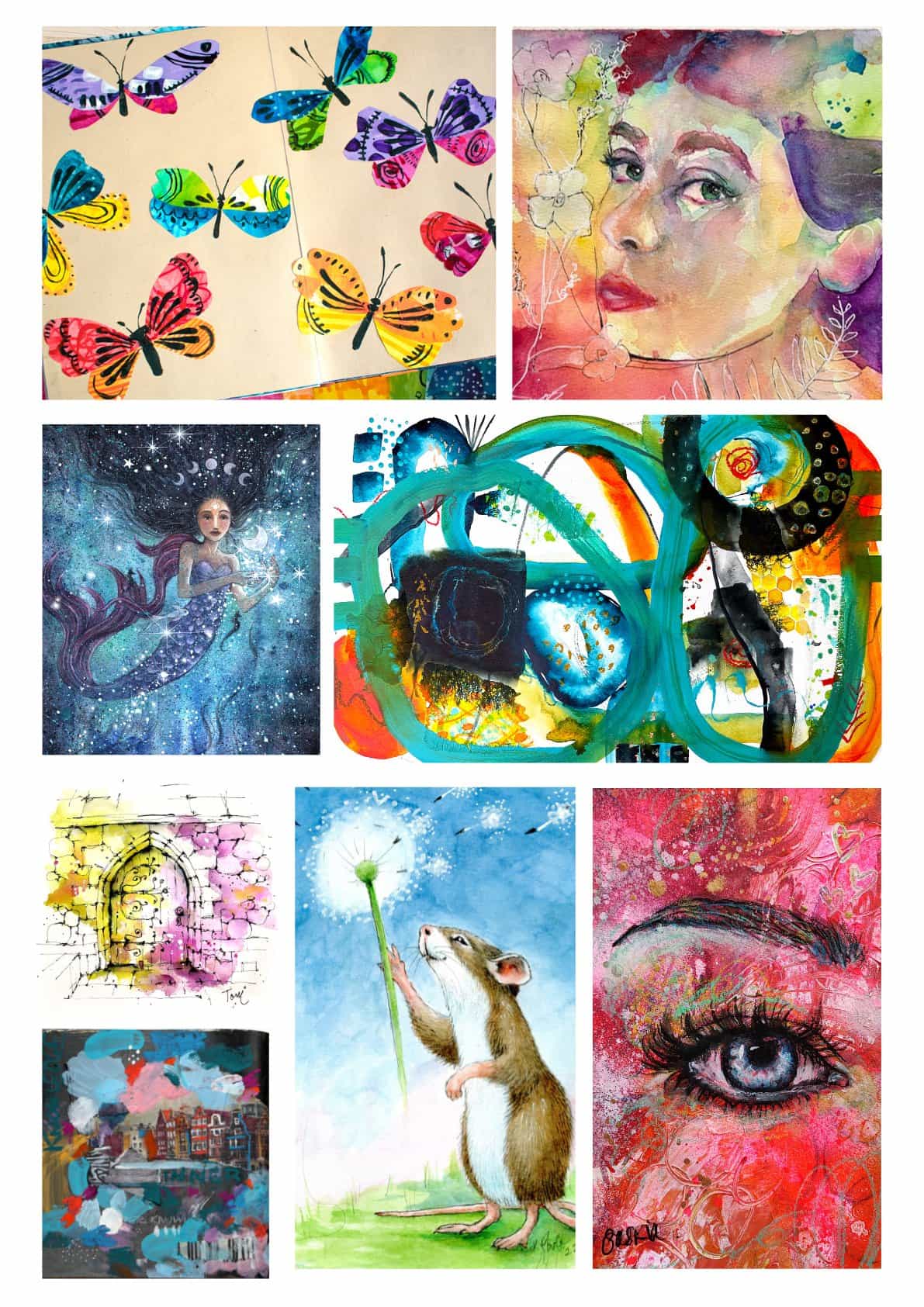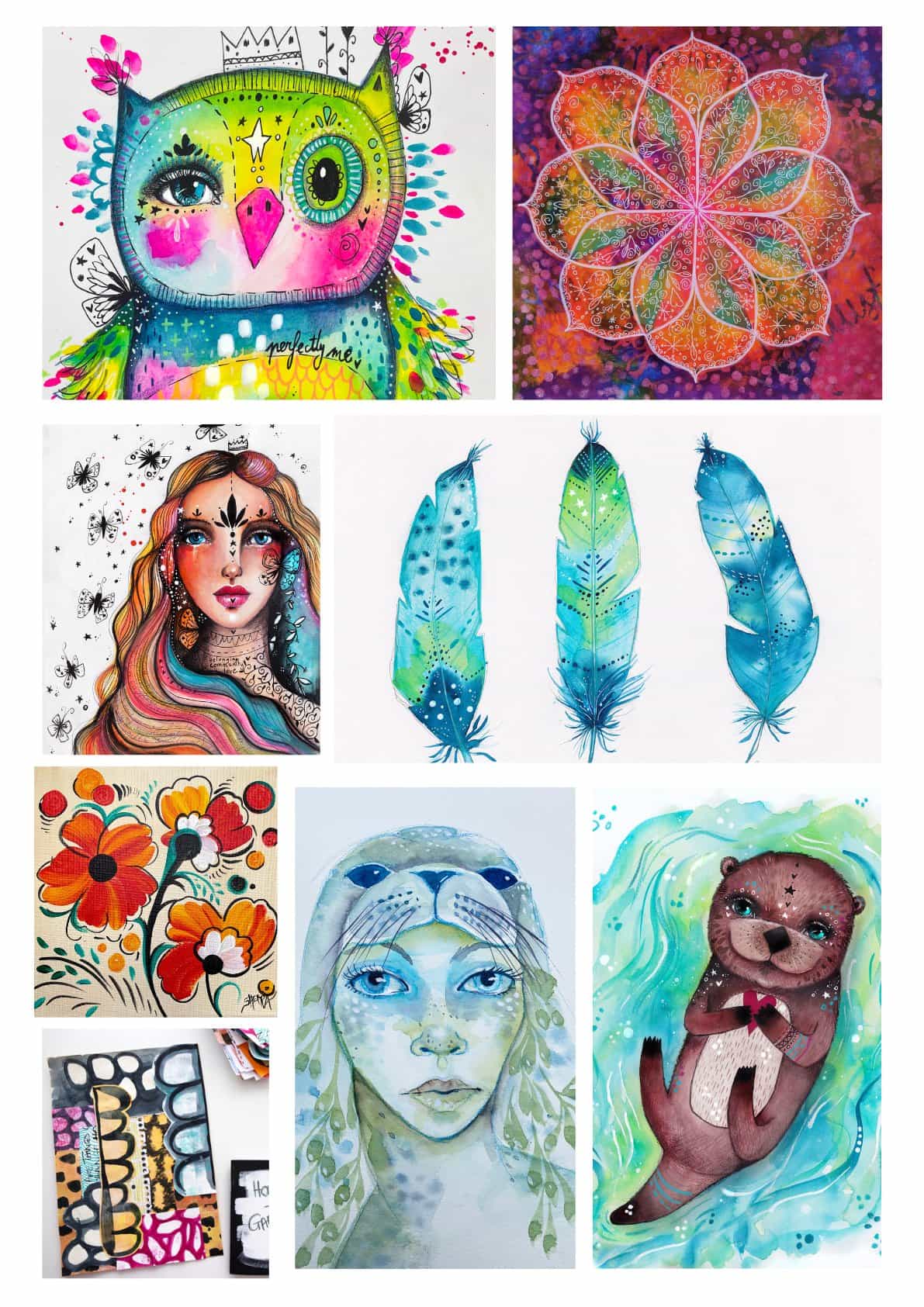 All class content is downloadable
Type of lesson: FREE Taster Sessions Alert! To introduce you to this year's Life Book course & the teachers (and just to have fun too!), Tam ran free taster sessions! Yay! If you want to learn more about this exciting Life Book course and enjoy the free taster sessions (with free introductory classes and art sessions), then make sure you join these Life Book 2023 Free Taster Sessions!
Video content
Life Long Access