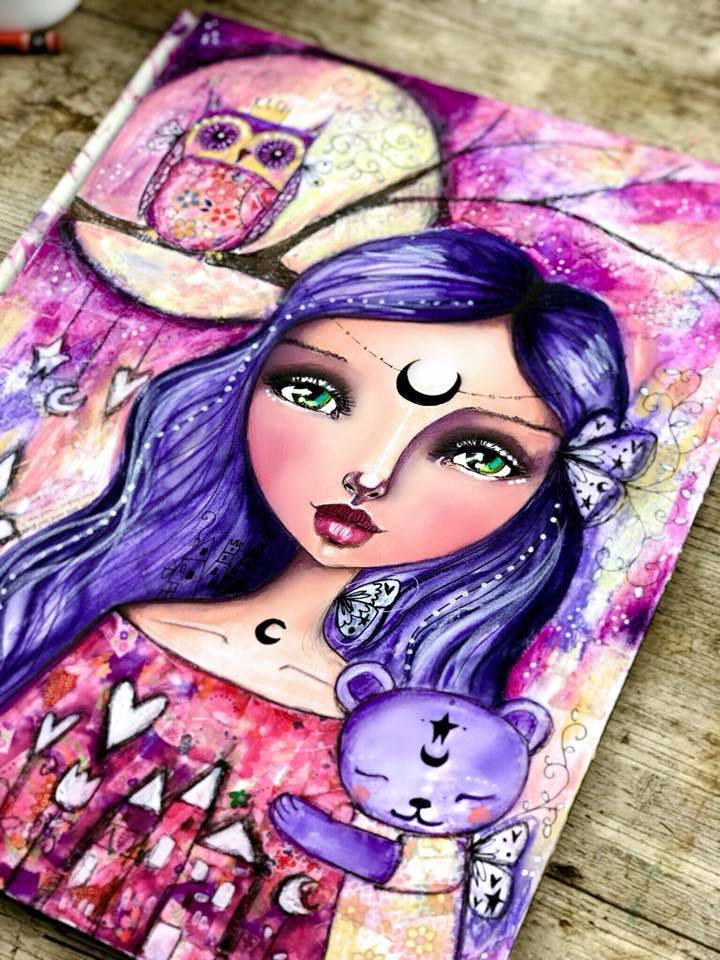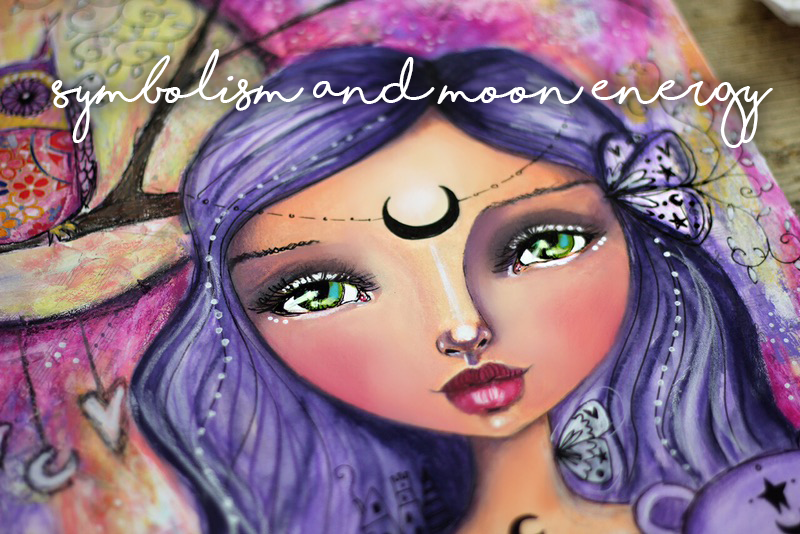 Do you notice certain symbols suddenly popping up in your life and your art? I always think it's a good idea to pay attention when they do. For me, it's been the moon. The moon hasn't previously played a big role in my life or my art, but lately, messages, insights, revelations connected to 'the moon' kept appearing. In my art too, I suddenly found myself adding the moon (or moons, even) everywhere. So I've been listening! The moon has things to tell me, it seems. :)
This is one of my latest paintings with 'moon' energy: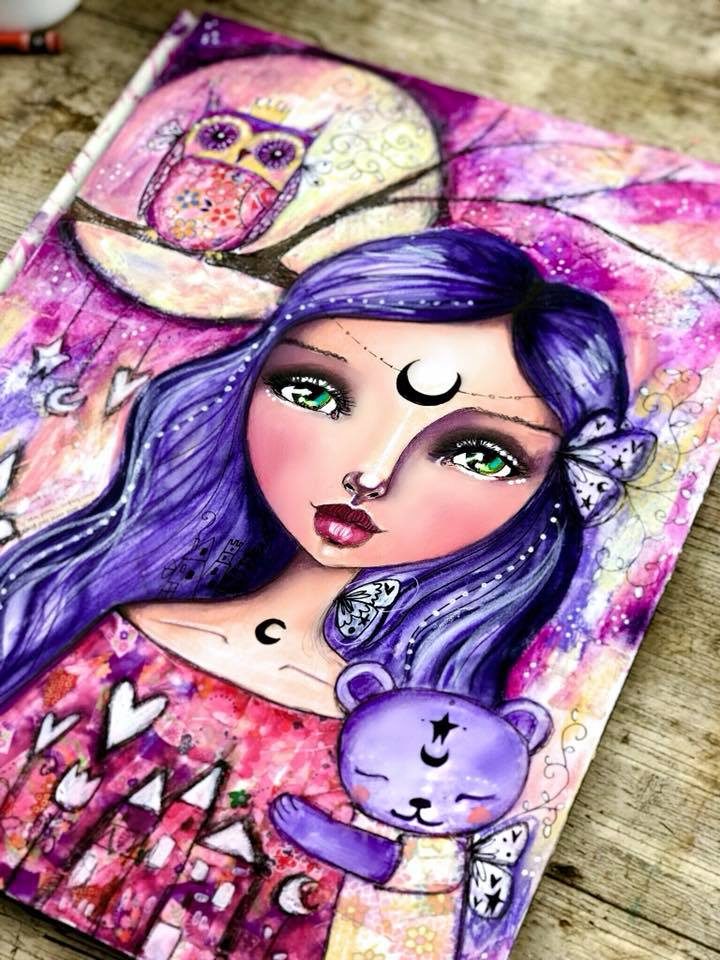 This painting is all about transforming limiting beliefs into liberating ones (a lesson for Life Book 2018 next week). The 3 things that are needed for me to transform these beliefs are: wisdom (the owl), compassion (the bear), mindfulness/ awareness (represented by the moon and crescent moons). The moon, also, requires us to look at shadow, but shine a light on it with compassion and wisdom.
I love working with symbolism in my work, it's often a way for me to access parts of myself I can't access in more conventional ways. :) Do you use symbols in life and work? I'd love to hear about it!
You can still join 
this year's Life Book 
until end of September 2018, btw! You'll still get life long access to all previously posted content so you can work on all these amazing classes in your own time. :)
And, very soon we are also going to start telling you ALL about the new Life Book 2019 (eeeee!) which will kick off with a very new and exciting thing!! :D
If you want to keep up to date with all things Tam then do follow me on Instagram, it's the place I tend to update first with new art, sneak peaks and IG stories. I'd love  to connect there with you! :)
Have a wonderful rest of the month with lots of blessings and art making fun time!
Love,
Tam x
PS. Check out the wonderful free goodies our sponsors are sharing with you this month!
PPS. I had a wonderfully inspiring chat with Carina who is hosting The Thriving Healer Summit! We chatted about art and healing. Please come and join us here for FREE (you will need to submit your email so that Carina can send you summit info). Hope to see you there!
Here are some more close ups of the new painting: