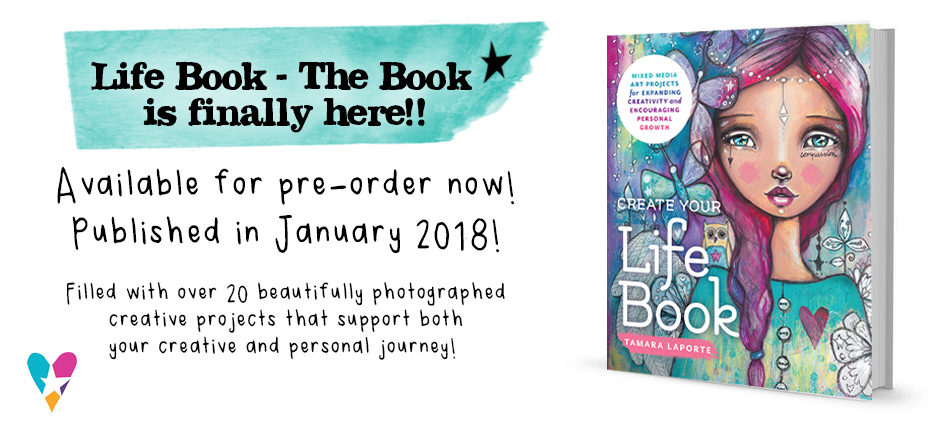 Tam's first book is now available to pre-order!
Celebrate and honor your creative potential with Create Your Life Book!
Based on much-loved mixed-media artist Tamara Laporte's popular, multi-year series of online classes, Create Your Life Book offers mixed-media drawing and painting projects that can raise your awareness of and help you work through personal challenges and other obstacles to creating art and achieving self-fulfillment.
Watch this video to learn more about the book:
Each themed chapter presents 4 or 5 two-part projects: The first part of each project explores a common issue that hampers creativity and/or positive self-worth, and includes a worksheet or list of questions to be answered; the second part is a step-by-step mixed-media art project that provides a way for artists at all skill levels to contemplate and work through that issue. Also included are projects contributed by some of Tamara's Life Book guest teachers–Roxanne Coble, Andrea Gomoll, Alena Hennessy, Mystele Kirkeeng, Ivy Newport, and Effy Wild–who are noted mixed-media artists in their own right. Along the way, Tamara shares inspirational photos and uplifting and encouraging affirmations. The final chapter presents a simple binding method for creating a keepsake book of your Life Book projects.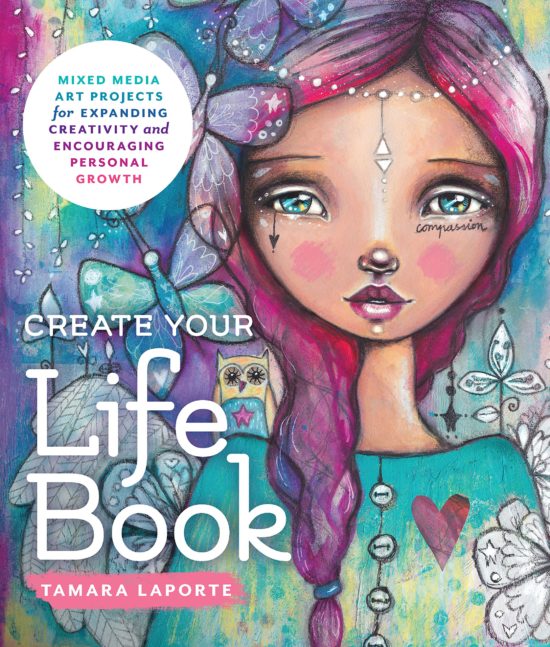 Pre-order Tam's Book in any of these places: