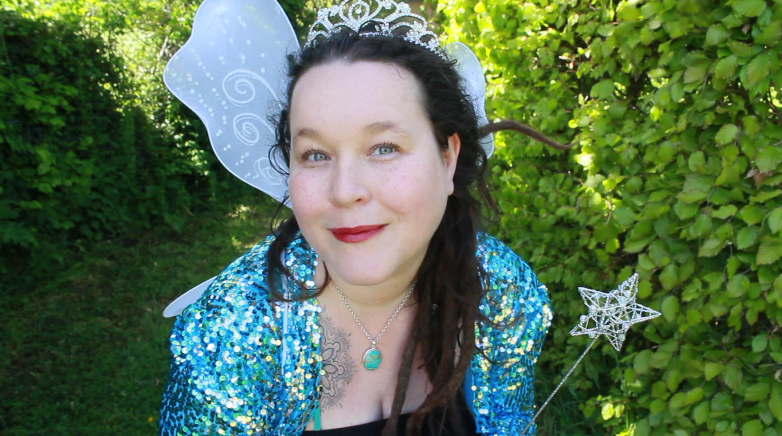 Ok you guys!! I'm totally 'fairy-taled up'!! I'm currently eating, sleeping and breathing fairy tales, haha! :) Totally over excited teehee!! I dressed up as a fairy princess this weekend to do some filming for the promotional video for Ever After and now I'm 'glittering up' pretty much every day! :D 
Anyhoo, you may already have noticed, but ABACADABRA, EVER AFTER IS NOW OPEN FOR REGISTRATION!! :) SIGN UP HERE, MAKE SURE TO USE MAGIC2017 TO GET 20% OFF BEFORE JULY 1ST. I shall stop shouting now! ;) 
We also have a few winners of the give-aways!! Not all winners have been chosen by all the teachers yet, but I'll update this blog post as we go throughout the week, we should have all winners by end of the week! :) 
BTW, look at this pretty Rapunzel!! She'll be included as a bonus time lapse on the course!! I love her so much!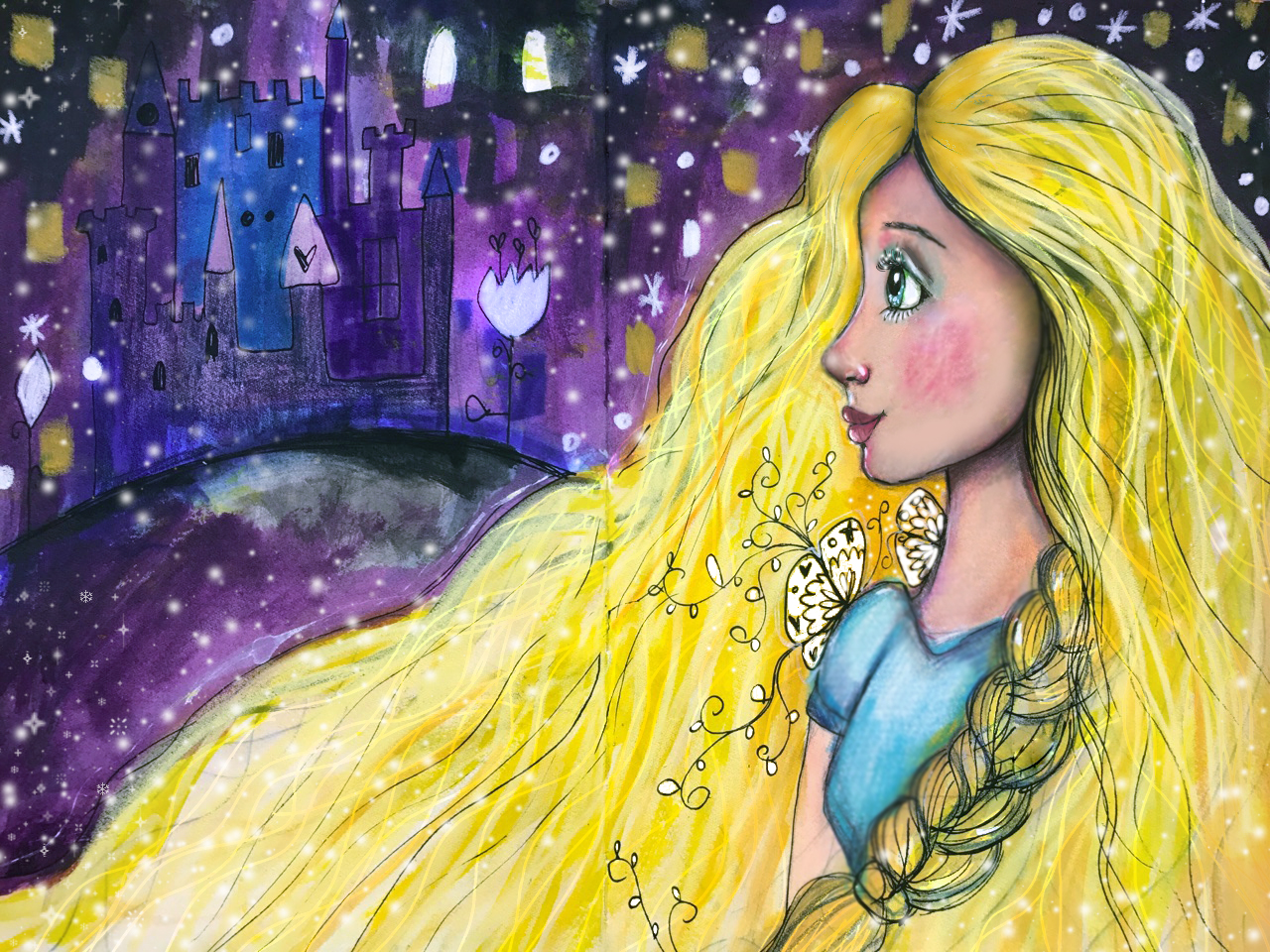 Okay, here is the list of winners!! Congratulations everyone who won!!
We will contact you on the email address you left or on your FB page! :D
If you didn't win, I'm sorry, don't be sad, wish I could give a free place to everyone! Please contact us for a payment plan ([email protected]) or be sure to use the 20% off discount code MAGIC2017. Big hugs!
Tam's Blog Hop Winners of 1 spot on EA2017 Package 2: 
* Tammy Taylor (Sue Whiskers)*
New Zealand
*Despoina Papadopoulou*
Greece
*Lourdes (Confettiteens)*
New York
Winners from the Live FB sessions:
1 signed Art Print by Tam of The Little Mermaid:
*Ginny Baker*
*Ranae Davidson*
1 signed Art Print by Tam of Tinkerbell:
*Chrissy Morin*
*Maricha Bulger*
Winners of 1 spot on EA2017 Package 2:
*Mark Muir*
*Rivka Zorea*
Winners from the Blog Hop:
Micki Wilde's Blog Hop Winner: 
*Jackie. P. Neal*
Effy Wild's Blog Hop Winner:
*Joelene Mitchell*
Andrea Gomoll Blog Hop Winner: 
*Mona Lundeborg*
Kara Bullock Blog Hop Winner:  
*Donna Trujillo*
Marielle Stolpe Blog Hop Winner: 
*Marilyn HM*
Toni Burt Blog Hop Winner:  
*Cheryl Howard*
Katrina Koltes Blog Hop Winner:  
*Lia Hall*
Danita Art Blog Hop Winner:   
*Sandra Kingsley*
Karine Bosse Blog Hop Winner:  
*Kelley Appleby*
Roberta Laliberte Blog Hop Winner:  
*Patti*
Sarah Trumpp Blog Hop Winner:  
*Alla Petrakovsky*
Stephen Lursen Blog Hop Winner:  
*Angela Grady from Arizona*
Tiare Smith Blog Hop Winner:  
*Tess Brennan*
Ivy Newport Blog Hop Winner:  
*Susanne Timmerman*
Come and join us too!!! :) 
SIGN UP HERE YOU GUYS 
IT'S GONNA BE MAGICALLY FABULOUS!! :D