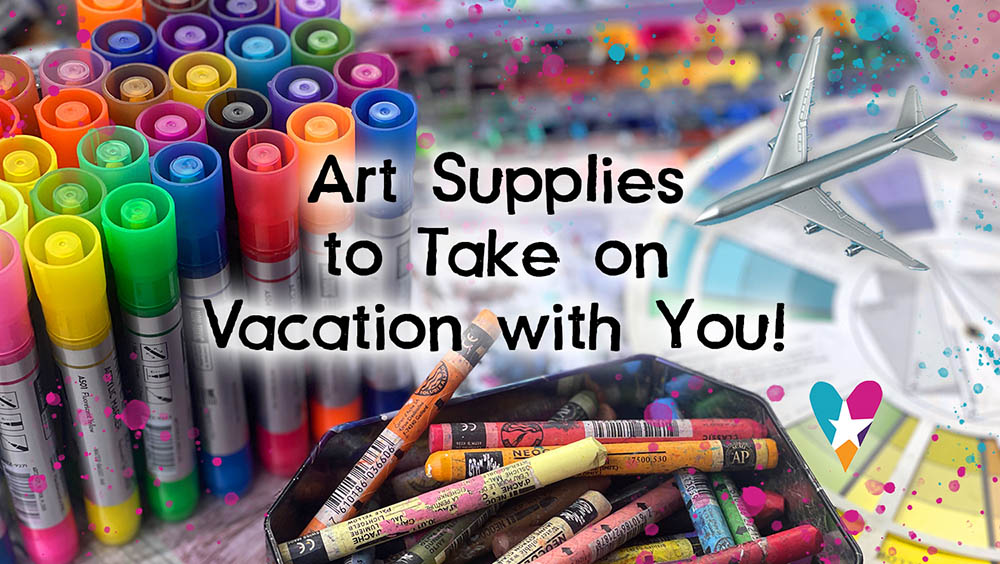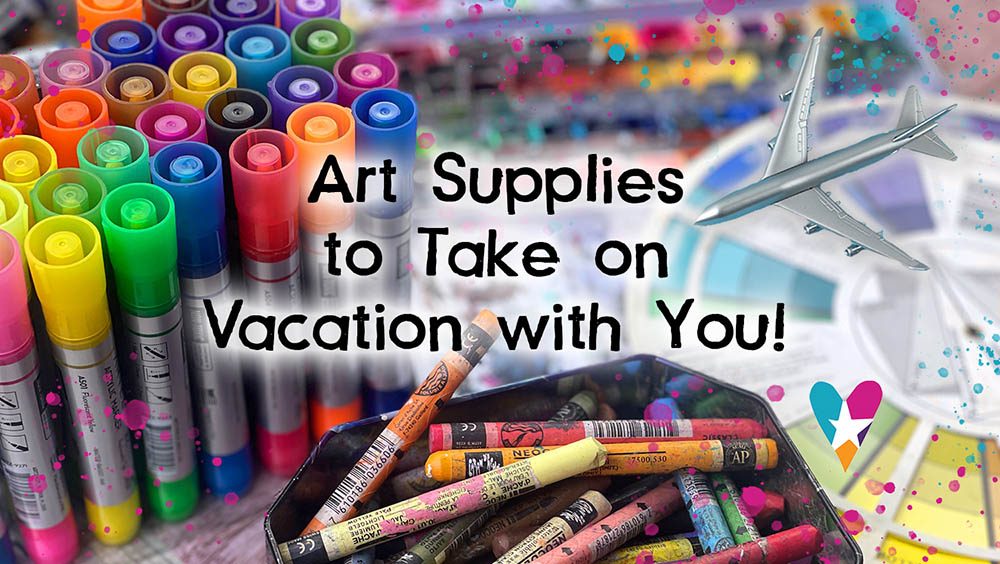 I've just come back from a week away in Cornwall. Even though it was rainy and the bed wasn't very comfortable it was just wonderful to get away with the kids and lovely husband for a week! We had a lot of fun and I managed to cram in quite a bit of creative time! Be sure to follow me on Instagram for most up to date art updates, I love that platform and tend to share what I'm up to there first!
Whenever I go away and share art on my social media platforms people ask me which art supplies I tend to take with me when I go away! I love answering this question and this time, I made my first ever stop motion video to show you which art supplies crawled into my art travel bag this time! 🤩
Come check it out here it's only a minute long, but it was SO fun to make (and took like an hour to make, lol! ! I love stop motion! Make sure to turn sound on, it's got the funnest music with it!
Since seeing that video, people have been asking where they can get that bag with my art on it! I have a society6 shop with tote bags and other items with my art on it, I love it there, but often forget to update it! I love their products, they're really good quality and print my art onto items really beautifully. If you want to buy a bag like the one in the video (or another one, click here.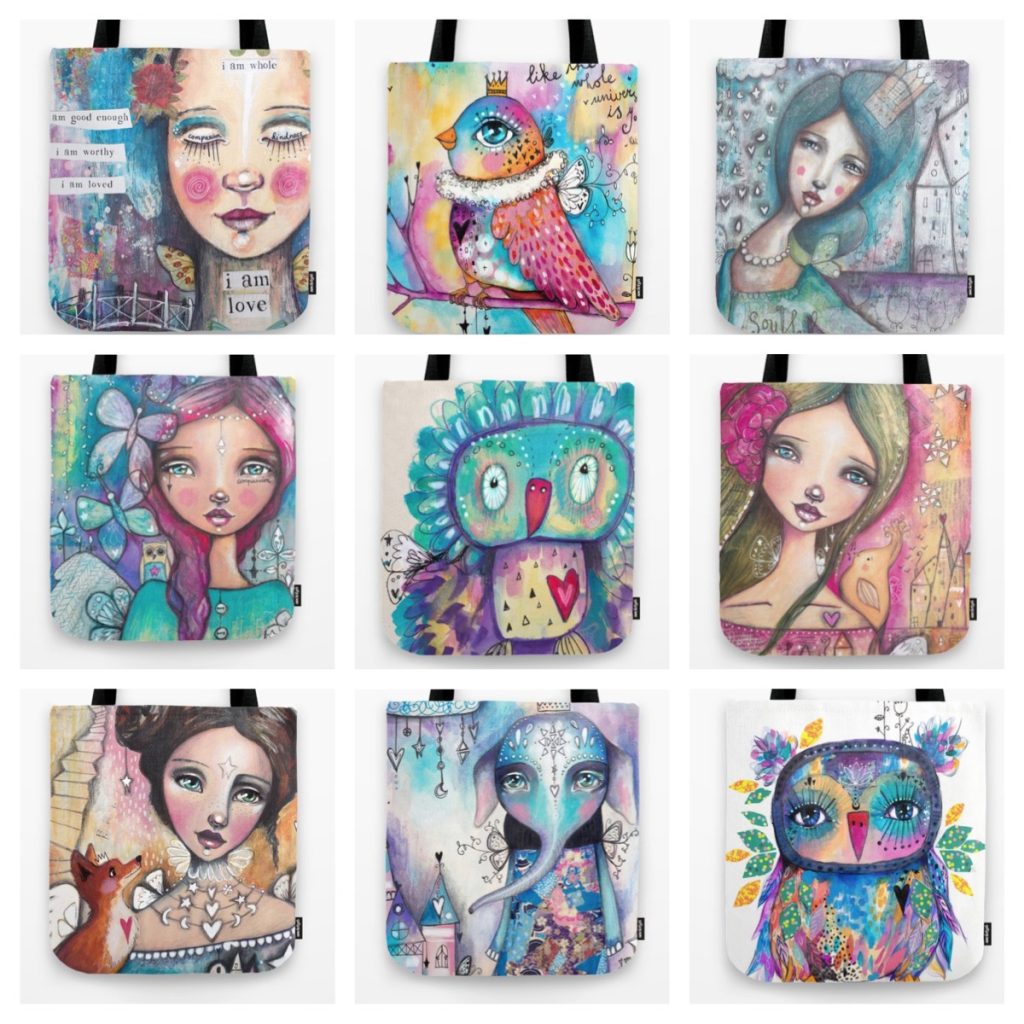 In the meantime, over here in Willowing Land we are putting the finishing touches on the brand spanking new Kaleidoscope 2021 course!We'll be doing SO many beautiful and awesome art works friends, hope you can join this colourful and inspiring course, here is only a tiny fraction of the amazing, beautiful projects you'll make with Ida, Eulalia, Melanie and Toni: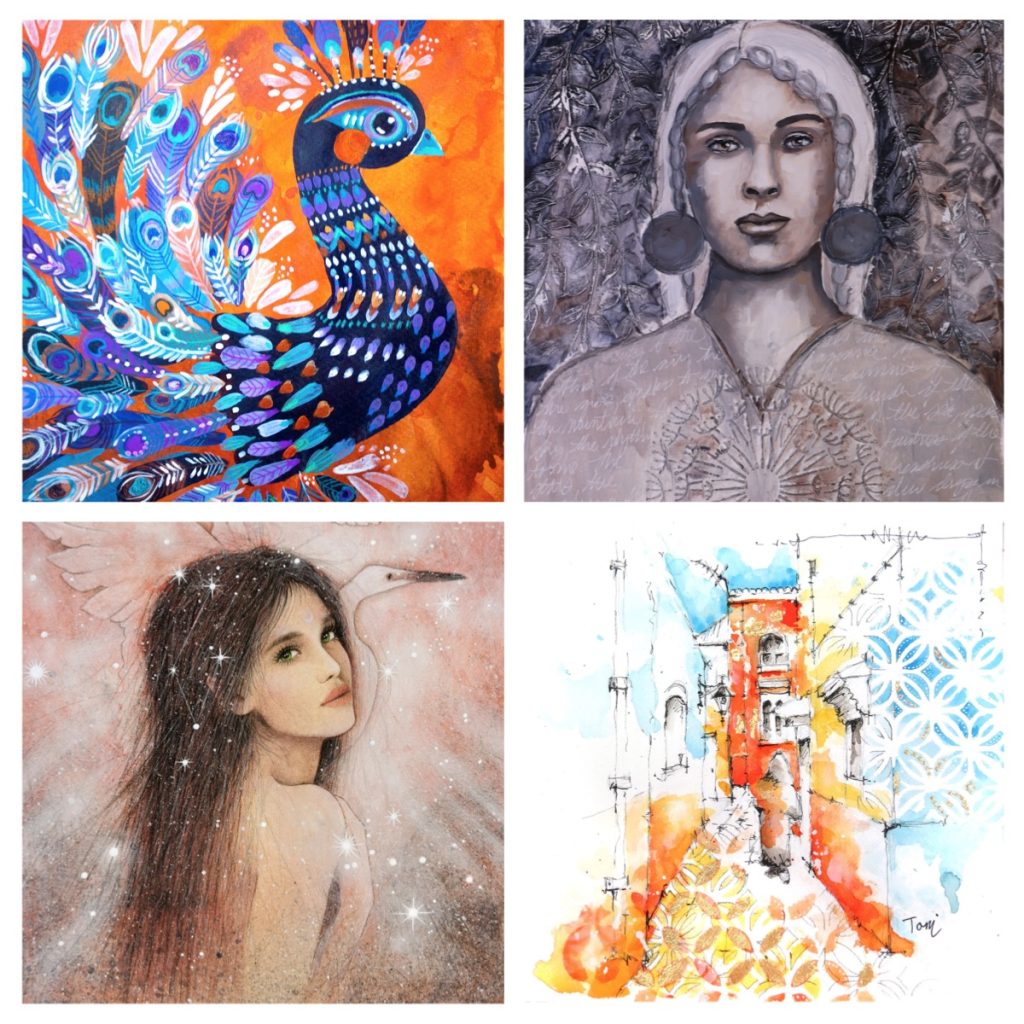 Make sure to join us! Dive Deeply into colour with us and take your paintings to the next level!