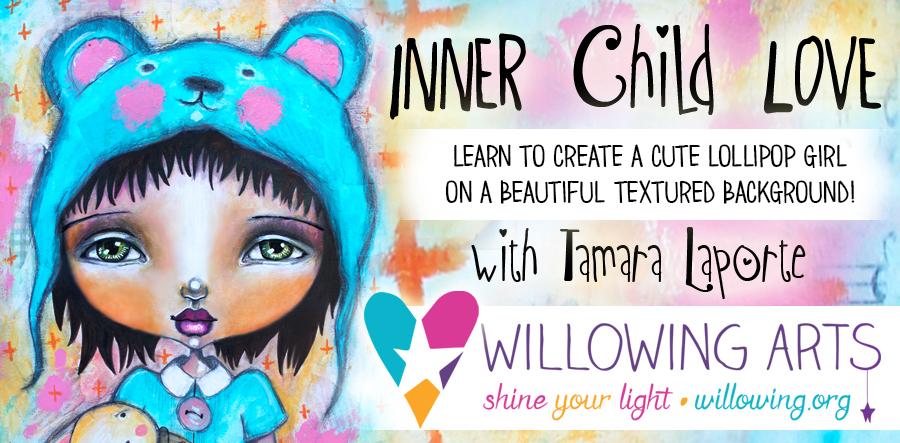 Learn to create a wonderful 'lollipop girl' in Tam's signature whimsical style!
In this class Tam shows you step by step how to draw and shade a whimsical lollipop girl in her signature style. We focus on a front facing portrait and will also explore creating a layered, textured, interesting background. We'll also think about and connect with our inner child and bring her / him into the painting. Sounds fun right! This lesson was first published as part of the 'Radiant Faces' course, run by Effy Wild, but is now available as a 'standalone' mini class! Yay!! :)
This is a self study mini class (2-4 hrs). Once you purchase the course you will get access to the class on this site (click 'my stuff') if you can't find it. :) Access to class is life long. Please note: you will not receive a DVD or physical item with this option.
You'll learn how to create this cute little girl:
All class content is downloadable
Type of course: self study – short course
Video + PDF content
Life Long Access
For a supply list click here