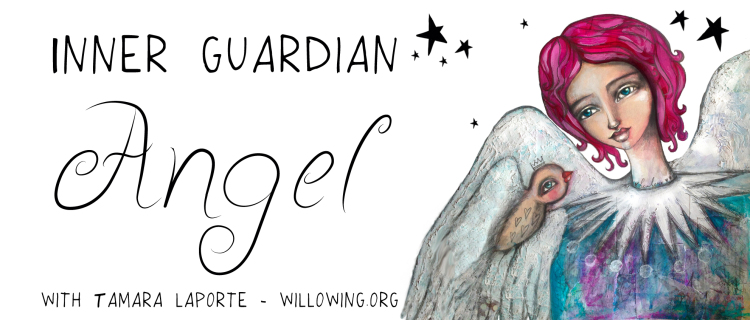 Inner Guardian Angel
This class was first published as part of "Angels in my Studio". It starts with a meditation through which we will be calling upon our inner guardian (angel) & connect with our inherent angel or personal healing energy.
I like to believe we have all we need to know to help us heal and grow within us. I will lead you through a healing exercise which will inform a mixed media art piece incorporating collage, paint, drawing and words. I will also cover how to draw/paint a creature with wings representing your inner guardian angel, similar to the one in the image in the gallery below.
We will explore a variety of materials like acrylics, water-soluble crayons, moulding paste, collage and much more!
This class includes a 12 minute meditation, 2 hours of video content, a detailed PDF, no time limit on class access & downloadable videos.
We hope to see you there! :)
All class content is downloadable
Type of course: self study – short course
Video + PDF content
Life Long Access