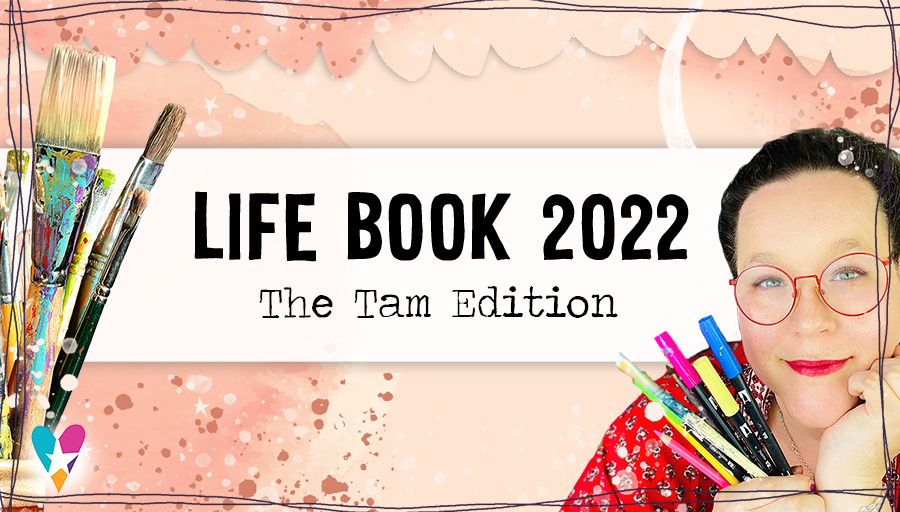 Life Book 2022 The Tam Edition
is now on Sale!
Each year when Life Book finishes running, Tam's individual classes become available as a packaged deal. 'LB2022 The Tam Edition' includes in-depth mixed media art lessons & bonus lessons by Tam from Life Book 2022.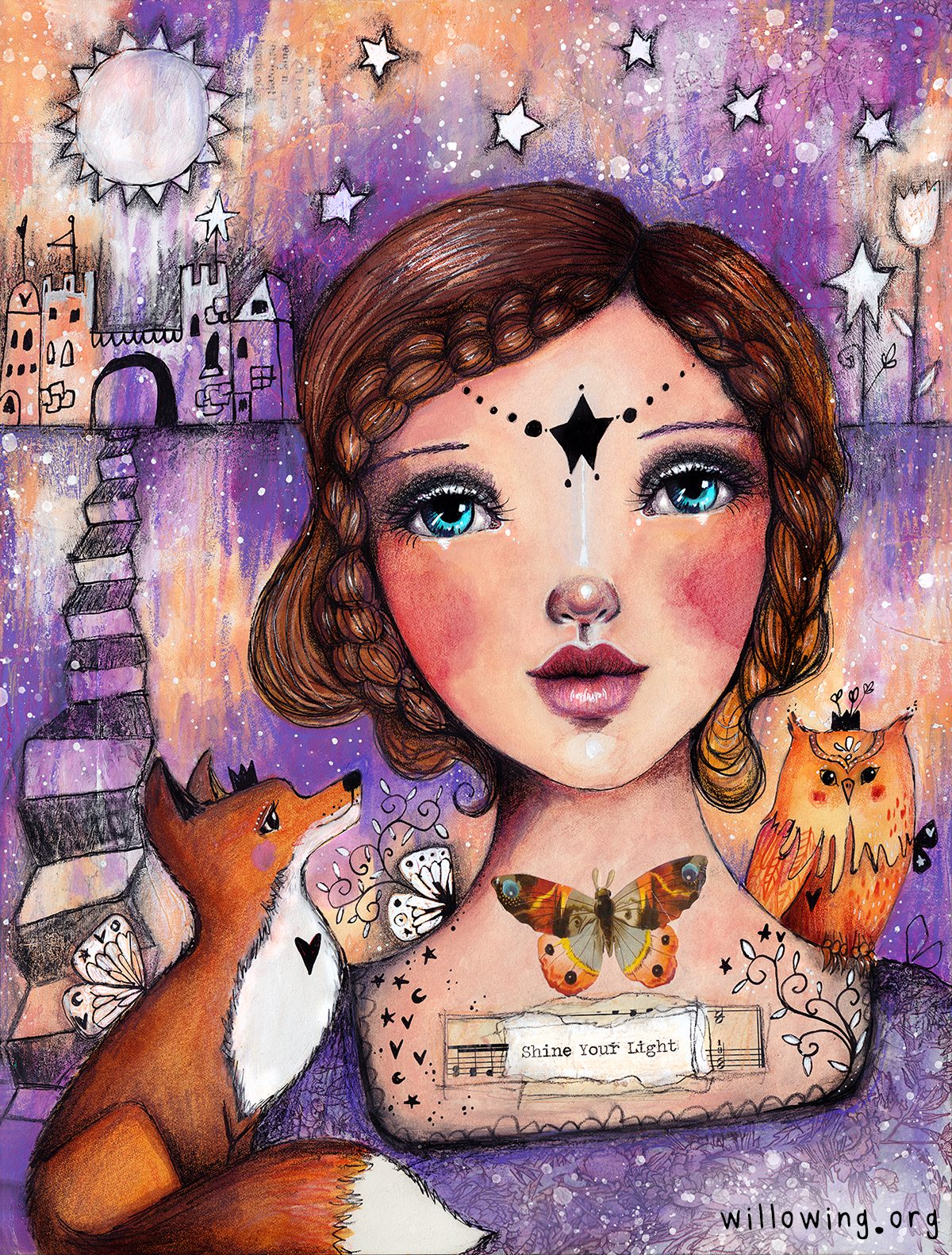 The lessons are taken from Life Book 2022; Life Book 2022 was a 12 month course where Tam and 30 other teachers shared their mixed media, craft and well being techniques, tips and tricks. Tam's lessons from Life Book 2022 have been put together for you here in this stand alone course Life Book 2022 The Tam Edition!
These are the projects we'll do together:
(click on the images to see the larger versions)
---
Lesson projects & themes:
Main Lesson: A Creative Warm Up – Soul Glow. In this session we will go over some warm up steps, both for the mind and for the hand. This session is particularly handy for those who are new to the mixed media art world and you might be feeling a bit overwhelmed and unfamiliar with the art supplies and techniques we'll be using. I hope to address some of your fears (we'll write them all down!) and I encourage you to be present to your feelings (whatever they are). I also want to get you creatively 'warmed up' by sharing some easy layering techniques with you.
Main Lesson: Shine your Light. We are going to create a painting of a character who represents either you or your higher self, surrounded by 2 characters (a fox and and owl) who represent 'wisdom & cleverness'. This painting will represent us bringing our 'highest wisdom' with us as we venture into the new. We will create a front facing portrait of a female character. I have provided a traceable file for those of you who feel a little intimidated by drawing.
Bonus Lesson: The Unicorn of Hope. We will be creating a beautiful colourful unicorn of hope!
Freebie/ Bonus: Happy Houses. We will be creating a series of 'Happy Houses' which can (optionally) represent things/ people/ experiences/ animals etc you want to celebrate in your life.
Main Lesson: Goddess Gratitude. We are going to spend some time with 'gratitude' and incorporate those things/ people/ animals/ experiences in our lives that we are grateful for into our paintings. For the art part of the session we are going to create an angled (or ¾ portrait) of a female surrounded by nature and cosmic elements which will all represent the things, people, items, experiences, animals etc in your life that you are grateful for. It will be painted in a loose, expressive style.
Meditation: Empathy Meditation. This an 'empathy meditation' which is  designed to help you receive empathy & compassion for any pain, discomfort or negative emotions you might be experiencing right now. You can listen to it daily or whenever you would like some empathic/ compassionate resonance.
Meditation: Gratitude Meditation. This a 'gratitude meditation' that you can listen to daily or whenever you'd like to connect to gratitude. Keeping daily gratitude lists, a gratitude diary, creating art with a focus on gratitude and/or listening to gratitude meditations can support good mental health as well as counter the 'negativity bias'.
Bonus Lesson: Carefree. We will be creating a sweet illustration of a girl that lies on her back in a beautiful field, enjoying her time in the sun, so to speak!
Main Lesson: After the Storm. We will be creating an intuitive grounding portrait that honours the feelings and needs we are experiencing in the moment. In this intuitive, expressive, grounding portrait we will explore the nature of the intuitive process, where you go into yourself and stay present.
Main Lesson: Windows to the Soul. In this lesson we are going to create soulful painting of a close up of 2 eyes and focus on transforming limiting beliefs into liberating beliefs! It's one of my favourite techniques.
Freebie/ Bonus: Beauty in the Shadow. We are focusing on 'shadow work' and will make a cute, adorable little monster creature!
PLUS FOUR TAM TASTER sessions that Tam released for the Life Book 2022 Taster Week.
PLUS 2 more, NEW and previously unreleased, Main, FULL lessons. Exact details to be released soon, these will be full main art lessons from Tam!

PLUS 1 more: Meditation. Exact details of this meditation will be released soon.
While Life Book 2022 is still running, new lessons by Tam will be added to this class as they are released in Life Book 2022.
7 main, in depth lessons + 4 bonus lessons + 4 taster lessons
PLUS 3 guided meditations with Tam!

All class content is downloadable
Type of course: self study – long course (4-12 weeks)
Video + PDF content
Life Long Access