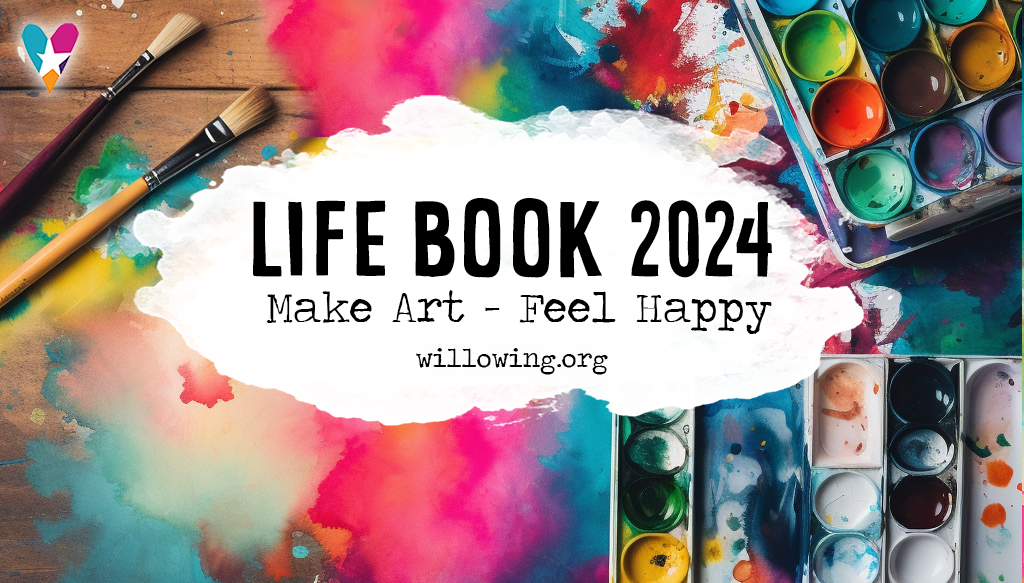 "Life Book, a celebration and honouring of YOU" is a year-long mixed media art class organised by Tamara Laporte from Willowing Arts. Tam is joined by 25+ incredible artists, crafters and healers who are all gearing up to share their art, crafting and personal growth techniques with YOU! With a holistic approach to creativity, self-development and healing, you'll be creating several loose mixed media art journal pages per month which by the end of the year you will bind into a glorious journal (a Life Book)! We will also provide you with nurturing and nourishing personal development activities to support any personal development you're undertaking. Your final book with your artwork in it will function as wonderful keepsake that you can treasure for the rest of your life!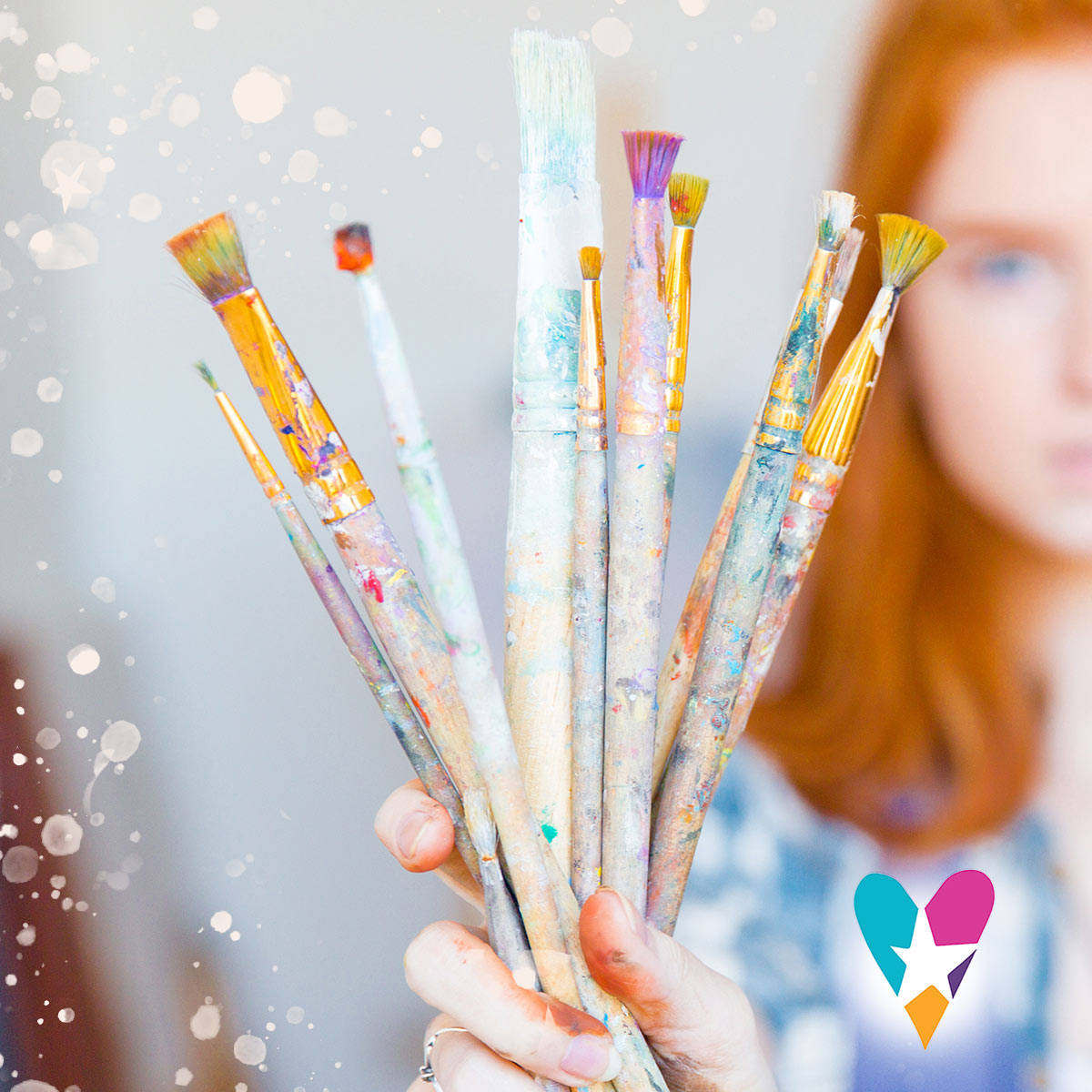 JOIN LIFE BOOK 2024
Life Book is a year-long mixed media art class focused on creativity & wellbeing, organised by Tamara Laporte from Willowing Arts.
Over 80+ mixed media art & wellbeing classes
Learn from 25+

 expert artists

Learn to use your creativity to support your wellbeing
Lifetime access to all class videos
All content downloadable
ONLY £104 GBP with the 30% of discount code: HAPPYART30 (or approx $132 USD) for the whole course (valued at over $3500)
Buy Now!
For questions about Life Book contact Tam and the Willowing Team on [email protected]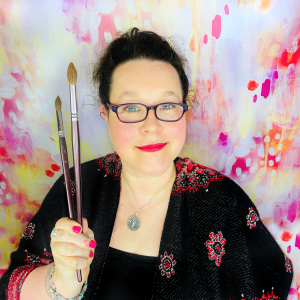 Hi there creative friend! My name is Tam! Thank you for stopping by and checking out the Life Book information. Life Book is SUCH a precious project to me, I pour my be-end-all into this baby each year. Let me tell you all about it. It's kinda an offer you can't refuse I'm sure! Over 35,000+ people have joined it since its inception in 2012! It's been an incredible experience (it's still going as we speak).
People have learned so much! They've created such beautiful art work and they've been so brave when digging deeper into some of the personal development exercises! I receive uplifting emails almost daily from participants telling me how Life Book has enriched their lives (check out the testimonials by scrolling down or clicking here) I'm so honoured and blessed to be the host of this fantabulous course each year. I count my lucky stars every day!

Why Join Life Book?
Life Book is the most popular mixed media art course on the internet! This is because it's been running since 2011, has a reputation for providing excellent content and the creative community you join is inviting, kind and encouraging.
When you join Life Book you get an incredible amount of creative and wellbeing content. Here is everything you get in the basic package:
Over 80+ mixed media art and wellbeing sessions by over 25+ experts in the field
Lifelong access to all Taster Session content (over 25+ taster art & wellbeing sessions!)
All content downloadable + lifelong access
Exclusive access to our private Facebook Group
Access to your own private class room
Work from the comfort of your own home
Download the year class Schedule for Life Book 20234 to see what we'll do next year!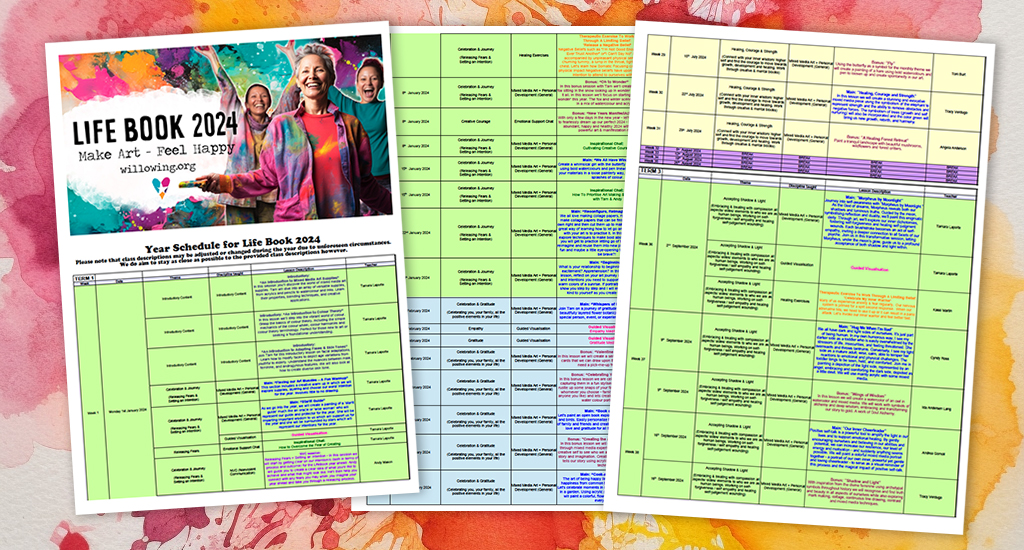 Click on the image or HERE to download the yearly class schedule.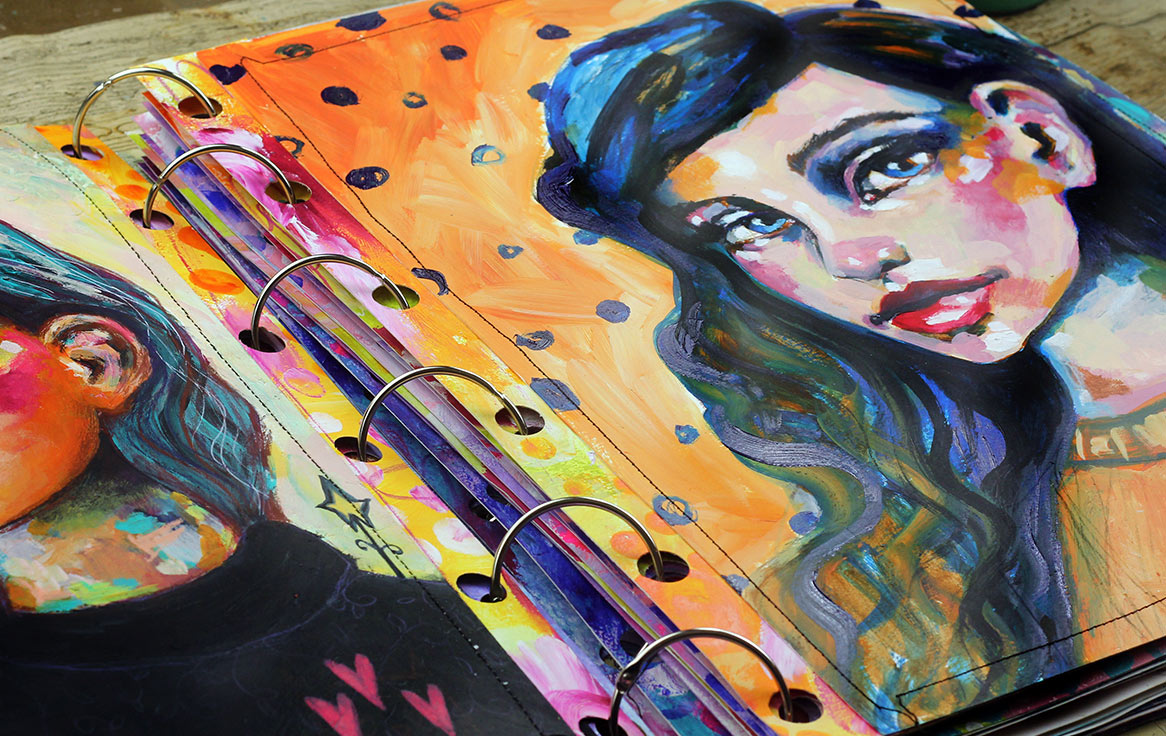 Value for Money
I have always wanted the healing power of creativity to be available to as many people as possible, so we try to keep the price, for a year long course, with so much content, as low as possible. The course is valued at over $3500, but can now be bought for ONLY £149 (or approx $174 USD depending on exchange rate). That covers the entire year. Say what?! AND if you buy the course before the end of December 2023, you'll get 30% off and only pay £104 GBP (approx $132 USD). Use: HAPPYART30 at the check out!
You get a year filled with incredible lessons and inspiration for only a fraction of the retail price, is that awesome or awesome? There is no catch here, just me and a bunch of awesome other artists & wellness experts wanting you to have access to a 'library' of inspiring & educational art lessons and personal development tools that help you enrich your life. Simple as that.
---
Packages
Ready to sign up? Excited?!
Just pick one of the packages below, hit 'add to cart' and we'll get you all set up to have a fantastic 2023!
---
Do you want to find out more? Keep on reading creative friend! :)
On Life Book you'll be creating beautiful mixed media paintings that you will bind into a book at the end of the year (if you want to!). Here are some examples of artwork by this year's teachers who you'll be learning from! (Pls note: these are not the actual class projects, but just some examples of the type of work we'll be creating this year). Scroll down for further artworks by this year's teachers.

 Download the Yearly Schedule from this link to find out the exact class descriptions!
To be published soon!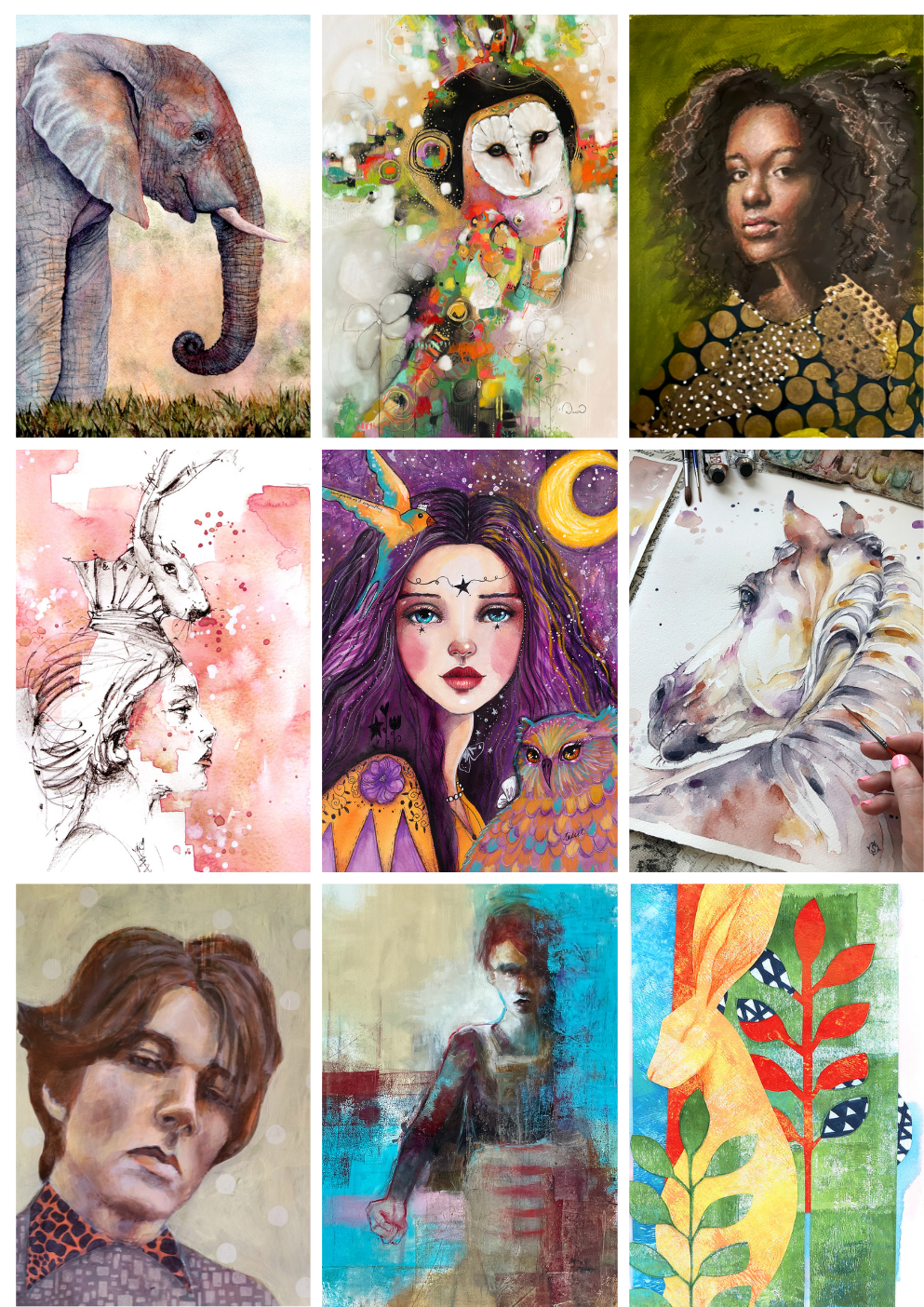 Art by (from left to right): Natalie Mecham, Dawn VanderStoep, Christa Forrest, Toni Burt, Tamara Laporte, Sally Walsh, Cyndy Ross, Pamela Vosseller, Kim Dellow. 

Who are your teachers on Life Book 2024?
We have a wonderfully inspiring and talented teacher line up for Life Book 2024!
I'm so excited about all the fantastic contributors to this course! We have a range of truly incredible artists contributing their wisdom, light, beauty and artistic talent to the course.
If you want to read more about these gorgeous artists and see some examples of their beautiful works, make sure to download the 'teacher profile pdf' from this link:
Here is some more artwork by the teachers who will be teaching this year: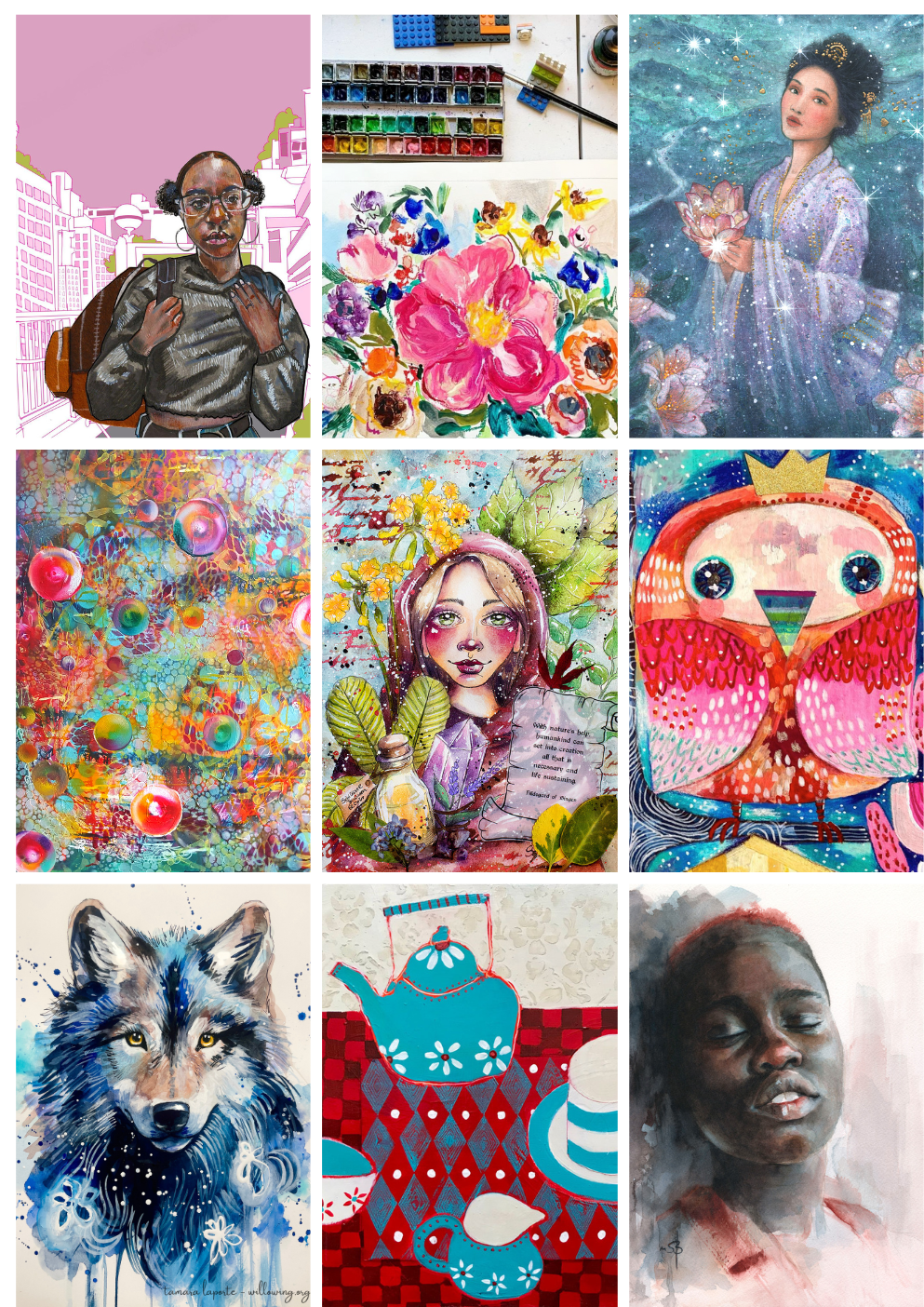 Art by (from left to right): Nadyia Duff, Joy Ting, Ida Andersen Lang, Angela Murray, Andrea Gomoll, Eulalia Mejia, Tamara Laporte, Pam Thorburn, Misty Segura Bowers.

Praise for Life Book by Previous Participants


Unbelievable, Life changing, jammed packed classes for any skill level. Wonderful teachers that explain and guide you to create in a loving environment. They even have a Facebook group just for you and your class mates to share and support one another. You will not be sorry, Tam is amazing and will have you relaxed and comfortable and all the teachers are as well. There is something in Life Book that is waiting for just you. – Denise Sorro-Butler – Tennessee, USA



Honestly, it is the best course I have taken in my life (seriously). I have learned so much and it is helping to make my art evolve.  The teachers are wonderful.  If you would've shown me some of the pieces I did from this course a year ago,  I wouldn't have believed I could have created them. This is the most amazing course EVER!  I am so glad I stumbled across the mention on Facebook. – Susan Romita – New York, USA


I have grown so much and learned so much about how my different art materials work. I've struggled and been astounded at things I've created. I've been blown away by some of my fellow classmates' work, and I am determined not to compare my near-beginning to someone else's middle! I've learned how to fix things if I mess up and I'm more confident in my work. And I had fun! I think you undervalue the course – it is worth far more than we pay for it. But I understand you want to keep it affordable for a larger number of people. And Tam, I love love love the little dance you do at the beginning of your videos! It makes me so happy. – Life Book is an amazing mixed media journey with a great variety of teachers, where you have a lesson each week and you learn more than you ever thought possible. It's an amazing value for what you receive. You MUST do it! –  Kim DuPree


Life Book is a weekly online event that is like a party and a classroom. It teaches participants skills in self-care and emotional well-being that I, as a licensed professional counselor, could charge a tidy sum to teach! Combining this teaching with art is the kind of art therapy we taught in the residential program where I worked. Tam and her guest artists do this in lovely non-intrusive ways that are not overwhelming for any one who has not experienced it, but are satisfying for those of us who have. Further, wherever you place yourself on the continuum of skill as an artist, you will still grow and learn from this course. The classes with Tam are priceless, then she adds guests artists to bring in their unique perspectives. I look forward to find this in my email every week! I highly recommend it for all!! – Janet Howerton

What you need and need to know to join Life Book 

Tam provides completely new (unseen) art lessons to Life Book each year (there are no repeat lessons apart from the beginners sessions about supplies & colour theory at the beginning of the year and some of the binding videos posted in December). Please note: the personal development themes will overlap/ be similar and be repeats from previous years and may include meditations or videos that have been included before. Though the art lessons are new each year, techniques/ topics or styles that were covered in previous years may be repeated. Tam's Life Book lessons become available in a self study group once the Life Book year is finished. These classes are called; Life Book Tam Editions. Andy's personal development sessions may also be repeated. All other art content is brand new.

Life Book is joined each year by people of all skill levels. We welcome beginner artists, intermediates or the very experienced. Yes: Life Book is for EVERYONE! Everyone tends to get something different out of the course. The course is run in an open, supportive, inclusive and encouraging environment where you can play, experiment, make a 'fool' of yourself and start all over again! There will be no judgement, we will only love you and encourage you! :) All lessons are conducted in such a way that you can follow the tutors step by step, so you can do what they do, and if that bores you, then you can go totally off the rails and do your own thing inspired by their lesson! Sounds good? :) You are loved and welcome here, no matter what skill level. :)

Life Book is all about inclusivity and welcomes every person no matter gender, ethnicity, religious background or age. That said, the course might not be suitable for you if:
You are under the age of 18 – it is recommended that children and teenagers do the course with a parent or custodian mainly because of the personal development element of the course. (Many parents have done the course with their teenage or younger children, if you have questions about this pls email us on [email protected]).
If you are bothered by references that are more 'new age/ "woo woo"' in nature. We may refer to concepts such "The Inner Goddess", "The Muse", "Intuition", "Angel Energy", "Mandalas", "Crystals", "Yoga", "Sacred Ritual", "Being Here Now", "Spirit" etc.
If you strongly do not enjoy or if you do not want to be exposed to personal development/ healing concepts (though these sections can be skipped)
If you are hoping that each lesson will present a completely new technique and that no technique is ever repeated. Each lesson is fresh and newly created by each teacher, BUT we all work in the same field, so we will likely overlap with some techniques here and there. That doesn't mean you don't learn anything new because we all do something different with each technique, each teacher has their own unique style and creates amazing work, just be aware that some techniques may overlap or that some styles are similar.
If you hope that Life Book can be the sole treatment for an existing mental health issue (Life Book can be used in support of a therapy treatment, but should not be used as the only treatment for a mental health issue.) Please check with your caregiver if they think Life Book can support you on your mental health journey if you have any doubts.
If you don't like drawing faces/ portraits. Though all lessons are different and many lessons will not include drawing/ painting a face, expect approx 40 – 50% of the lessons to include a face of some sorts (either attached to a little whimsical body or as an actual portrait by itself). The rest of the lessons can include: art journaling work, abstract shapes, natural shapes (flowers/ trees etc), animals, whimsical characters, landscapes including houses etc.

You will need a high speed internet connection to be able to download and watch the videos. If you have a slower connection it's still possible to stream the videos online (depending on your speed) and you can also learn through the PDFs, but the best option is to have a high speed internet connection.
You need to be relatively IT capable. Being part of this course involves things like reading emails, navigating sites like Facebook, downloading PDFs and uploading images to Facebook. If you're having trouble with some IT related stuff, some help can be offered, but in depth IT guidance is not offered.
If you are planning on downloading and keeping the videos you will need to make sure you have approx 80 – 100 gbs available. We recommend you buy a separate external hard drive to which you can download all the lessons). The course is not available on DVD or disc drive.

Here is a tentative supply list. Pls note: you don't have to buy all the products on this list. Start with what you have and buy only if you really want to buy the products listed. Basic starter pack would be:
We encourage people as much as possible to 'make-do' with what they have available and buy some supplies here and there, but overall you can replace and substitute what the teachers use with what you already have. If you wanted to buy the bare essentials, I would buy: 
a pad of watercolour paper 140lbs (300gsm) 12 x 9″ or 16 x 12 hotpressed

a pencil to draw with + eraser

some neocolor II crayons, colours: 1. salmon 2. magenta 3. teal 4. orangish yellow

a set of watercolour paints
student grade acrylics set

1 white posca pen/ 1 black posca pen (fine nibs) 

some gel medium (impasto gel)

some collage papers

small pot of white gesso + a brayer

Creativity can have a wonderfully beneficial impact on people's mental health; it lowers stress levels and is meditative and relaxing. On Life Book, we also include some intentional healing exercises. Examples are: self empathy exercises, how to work feelings & needs (based on nonviolent communication), shadow work, working through anxiety and fear and overcoming the inner critic.
That said:
Most teachers on the Life Book Team are not qualified therapists and therefore it is imperative that Life Book is not considered a substitute or a replacement for face-to-face therapy. Life Book is designed to help and encourage the participant to love and accept themselves more fully through personal development exercises and their creativity. Participants who suffer from any kind of mental health issues are advised to seek the help from mental health professionals. Life Book can be used as a supplement to any therapeutic treatment, but should not be used as a main form of treatment for any mental health issues. If you are under the care of a mental health professional please check with them to see if they think this course is an appropriate supplemental support for you.


We deeply hope you'll join Life Book 2024!!
We appreciate the unique light that you will bring to the group! :)
See you there! <3
If you have any questions, please don't hesitate
to email us on [email protected]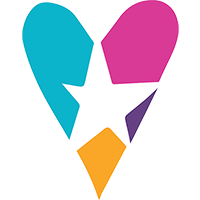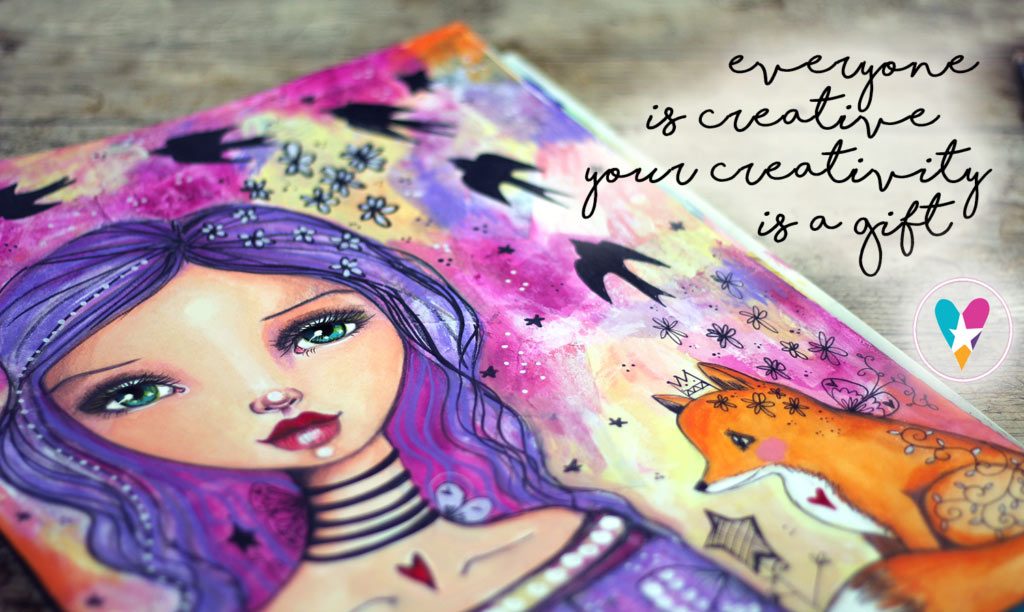 Teacher Profiles Life Book 2024


Class Schedule Life Book 2024. 


Download the Tentative Supply List
You will be able to:
Download all class materials to your machine, keep them forever
Learn many new mixed media techniques and styles
Grow and develop both personally and artistically
Receive extra inspiration, like PDF worksheets, art journal prompts, guided visualisations & meditations, artist interviews etc!
Connect with like-minded creative people
Make new artistic connections
Become part of a buzzing/ thriving art community for a whole year!
Packages
Ready to sign up? Excited?!
Just pick one of the packages below, hit 'add to cart' and we'll get you all set up to have a fantastic 2023!