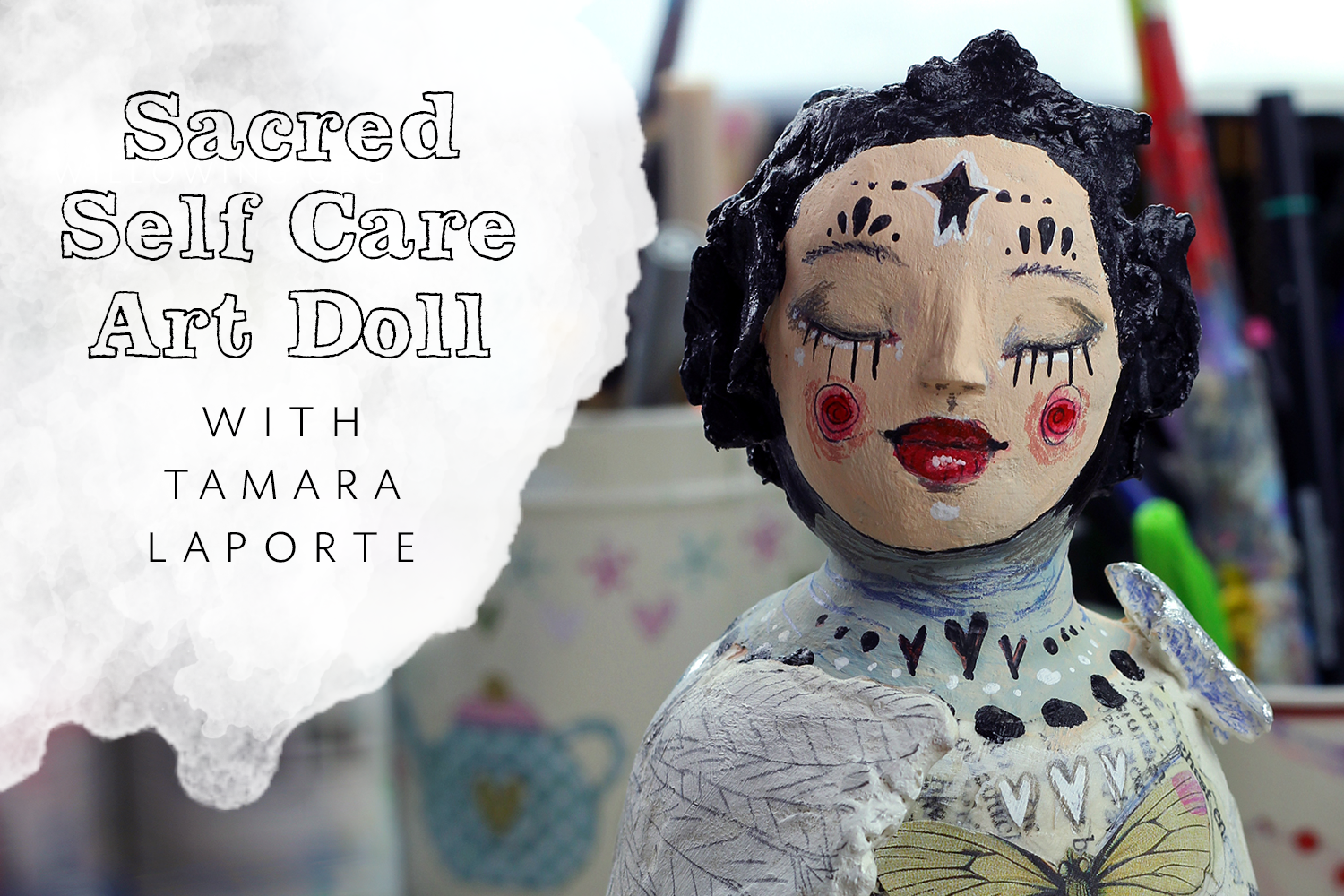 "Sacred Self Care Art Doll"
Join me, Tamara Laporte, for a lovely lesson in which I show you how you can create your own beautiful Sacred Self Care Art Doll! :) You can create wonderful, beautiful, magical things with me and some easy to use paperclay. :0)
You'll learn how to create an art doll sculpture out of paper clay and some other items which is intended to help you remember to look after yourself and make time for self care.
We'll decorate the sculpture with my signature mixed media techniques and infuse the sculpture with depth and meaning.
I hope you'll join me in this fun and meaningful class!
Join by adding to cart below. :)
Tam x
---
This class is so affordable at only £17.50! 
Here is the project we'll do in this lesson (click on images to see larger):
---
Suggested Supplies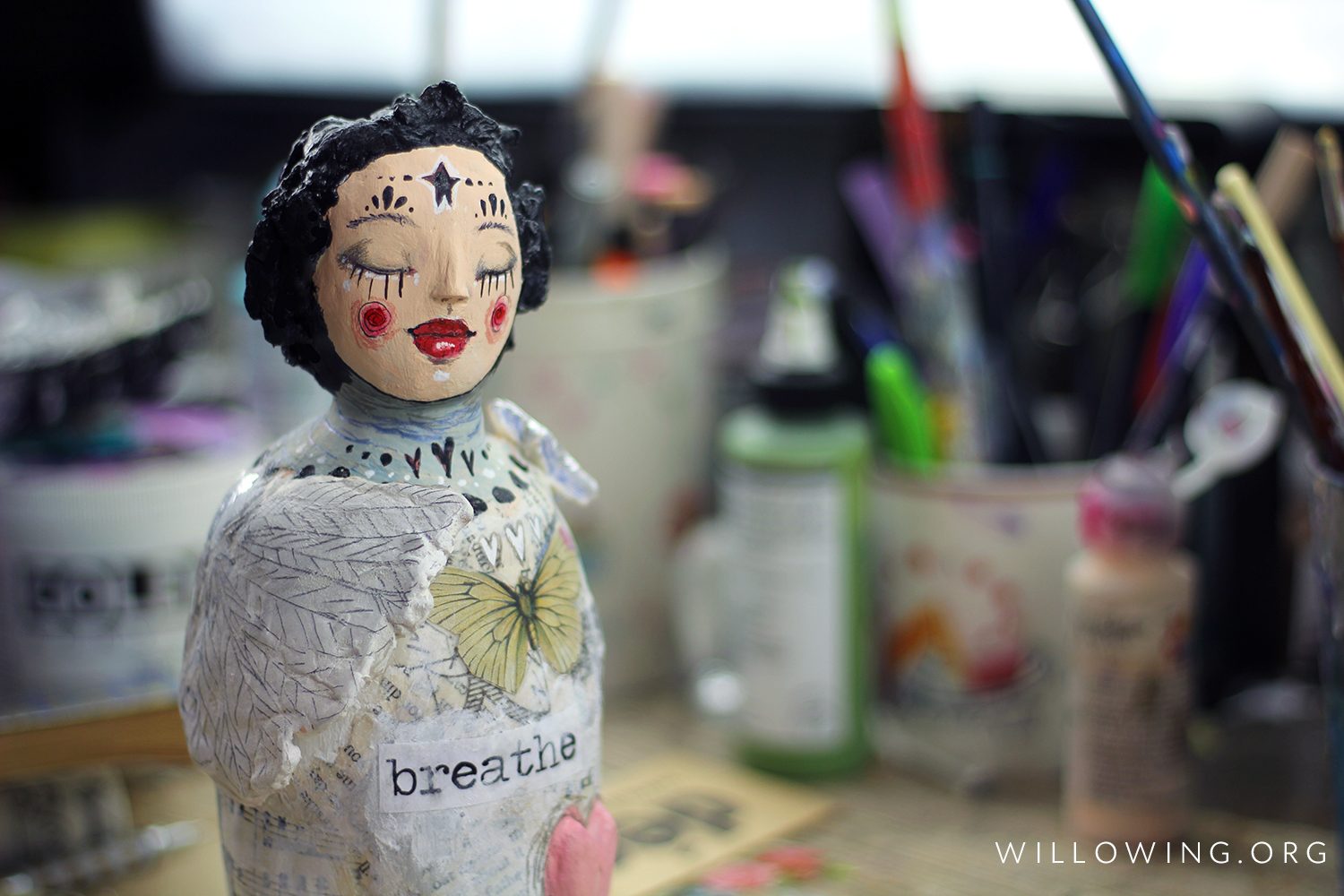 Please note, below are the supplies I use, but you can substitute the supplies if and where needed if you don't have what I've use:
Creative Paper Clay
Newspaper
Glass Jar
Masking Tape
Modelling Tools (optional)
White Gesso
Black Acrylic's Paint
Collage pages
Gel Medium
Silver leaf
Posca Pen
Acrylics paint (skin tone + red/ pink for mouth & cheeks)
Graphite pencil
Colour pencil for shading
Blending stump or q-tip
Sandpaper
All class content is downloadable
Type of course: self study – short course (approx 2 hrs)
Video + PDF content
Life Long Access