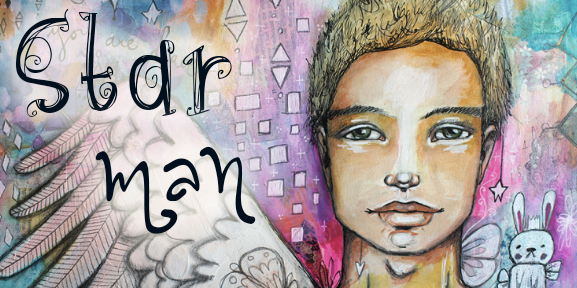 "Star Man"
The long awaited lesson on how to do a 'male face' is finally here! :) People have been asking me this for years, so I threw myself into it for Life Book 2015.
We work with the concept of 'masculine archetype' and I go over all the details that make a face male as opposed to female. We work with a variety of media and have a lot of fun. :) This class includes video content of approx 3 hours and in an in depth PDF.
You get life long access and you can download all content.
All class content is downloadable
Type of course: self study – short course
Video + PDF content
Life Long Access