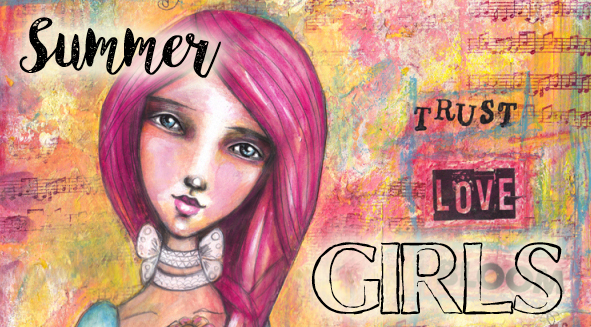 Summer Girls
In this class you'll learn how I create one of my 'summery kind-faced girl paintings' in about 2.5 hours of video content with an in depth supporting PDF (17 pages long).
All videos are downloadable and you'll have access to the class forever. I'm SO excited to be sharing this with you as these paintings have brought me so much joy and summery warmth!
Learn to create a beautiful kind-faced girl on a summery warm, textured and layered background with Tam from Willowing Arts! In this 2.5 hour workshop I cover how to build a body onto basic shapes, facial proportions, layering and creating texture for your background.
Check out some of the images below to see what we'll be doing. Hope you'll join!
All class content is downloadable
Type of course: self study – short course
Video + PDF content
Life Long Access