Before buying this product please note that we ship internationally from the United Kingdom with varying shipping options and timings. Please note; shipping costs are automatically added at the checkout but costs are an estimate and may change depending on your location. If you order this painting we will get in touch asap to discuss shipping costs and timings.
This painting was inspired by the mystery of the night and the wonders that lie within it. This painting features dynamic brush strokes, expressive colours and beautiful marks and textures.
This painting was created on stretched canvas, does not come framed but is ready to hang. Sides will be painted and signed by Tamara Laporte.
Pls note: size of painting (20 x 16″) in the image of the interior mock-up is not exactly to scale.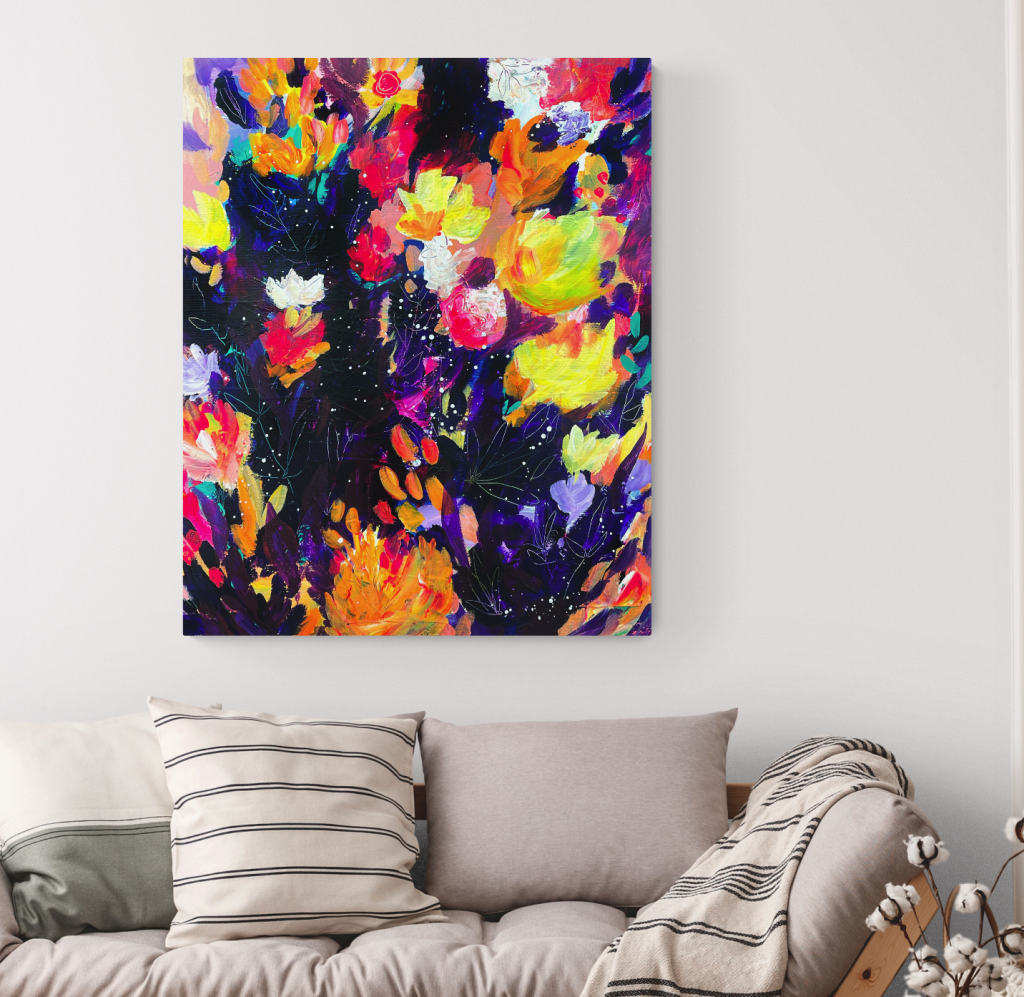 This is an original mixed media painting by Tamara Laporte from Willowing (www.willowing.org).
Size: 16 x 20″ approx; mixed media on stretched canvas, painted sides, signed by Tam.
Comes without the www.willowing.org URL (watermark).
Thanks for looking! :)
We ship from the UK – Worldwide.
Products are shipped out within a week or so and take approx 3-5 working days to reach UK addresses and 2-3 weeks to reach addresses outside of the UK.
Shipping is calculated from your country of origin.You can modify this on the checkout page.
If you have any other questions please email us on [email protected]