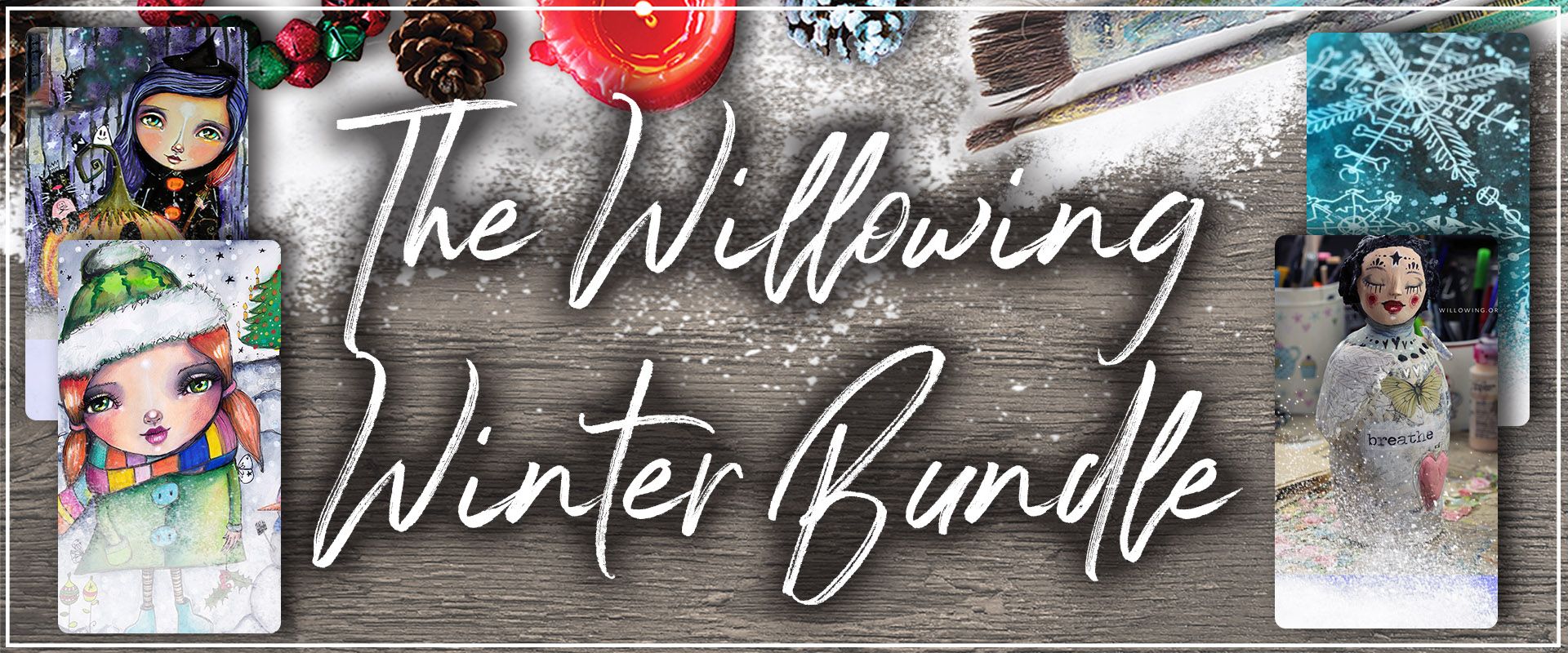 The Willowing Winter Bundle
is now on Sale!
A perfect little package of Wintery art classes to keep you and your loved ones creative in the dark evenings this winter. We have put together a selection of customer favourites with a winter theme. Why not give your very own hand made art to a loved one this Holiday Season or gift this class pack to them?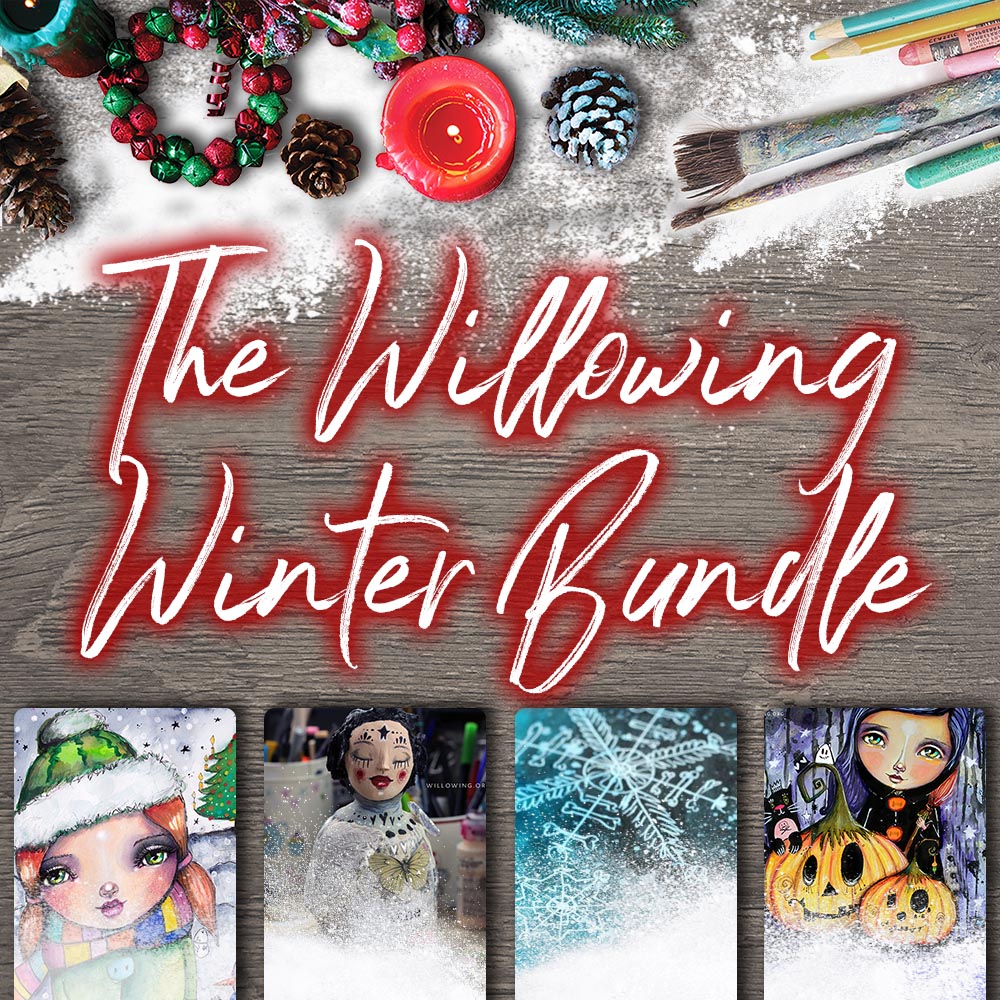 Winter Bundle
8 wondrous, wintery classes in one special package.
6 Full Classes
2 Bonus Classes
Classes worth more than £100
Watch all classes at your leisure
Lifetime access to all class videos
Perfect for Holiday gifting
Buy Now!

These are all the projects we will do together: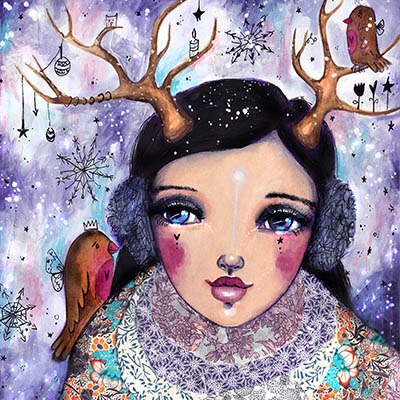 A Winter Whimsy – We going to create whimsical wintery scene with a girl as a focus. She'll have some whimsical bird friends and we'll work with a variety of mixed media supplies including collage. :)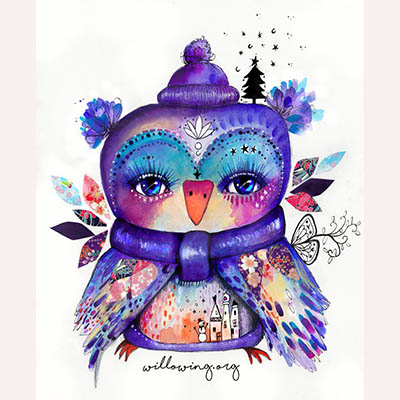 Tis The Season To Be Quirky – We going to create an adorable whimsical Quirky Bird. This birdie is here to tell you embrace yourself fully, quirks and all! :) We'll work with a variety of mixed media supplies including collage. :)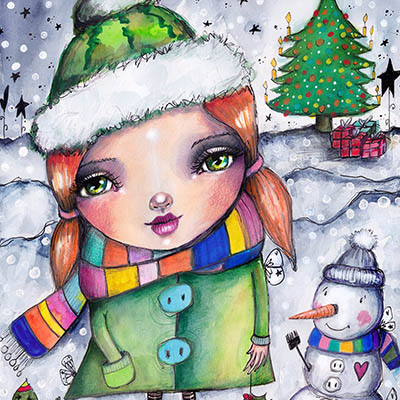 Fun in The Snow – Let's bring to life a girl and her snowman in this lovely little winter scene. We'll work with graphite pencils, crayons and water colours.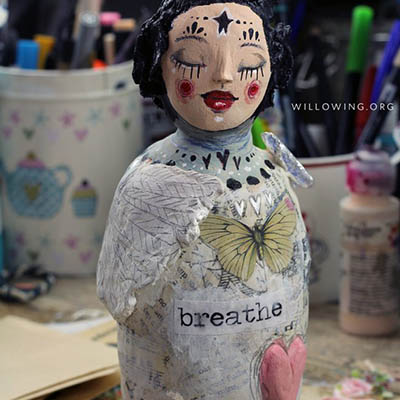 Sacred Self-Care Art Doll – Create an art doll sculpture which is intended to help you remember to look after yourself and make time for self care.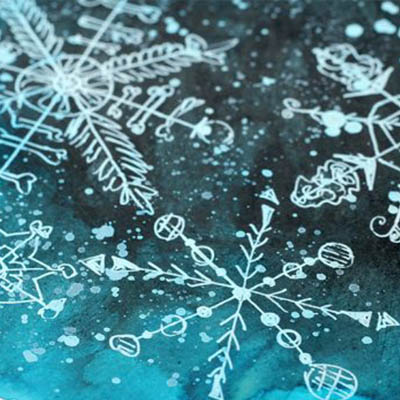 Snowflake Painting Class – Paint a snowflake wintery stormy painting on a light and dark background. This class is so meditative and therapeutic! You can also use the technique today to make winter/ holiday/ Christmas cards for your loved ones!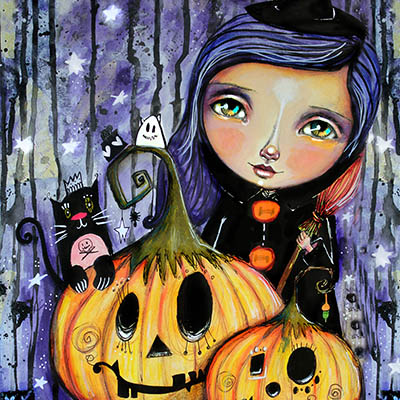 Pumpkins & Creatures – Create cute Halloween characters including quirky pumpkins, a little ghostie and a whimsical Halloween Witch with her black cat. We'll create a beautiful mixed media art painting with a Halloween theme! Perfect for those darker autumn days! :D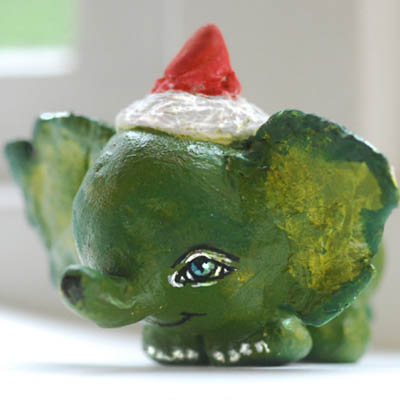 Little Christmas Elephant – Create an adorable little elephant figurine which you can hang on your Christmas tree or give as a gift!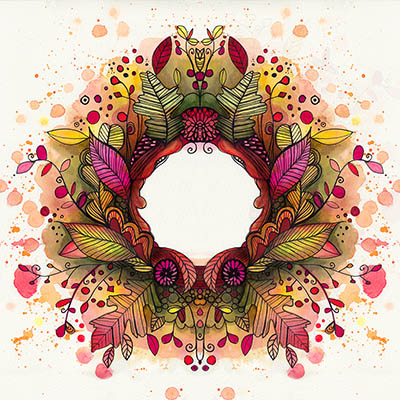 Pumpkin Spice – We will be painting a beautiful Autumn Wreath and some cute little Halloween Pumpkins.
(click on the images to see the larger versions)
6 main, in depth lessons + 2 bonus lessons!

All class content is downloadable
Type of course: self study – long course (4-12 weeks)
Video + PDF content
Life Long Access