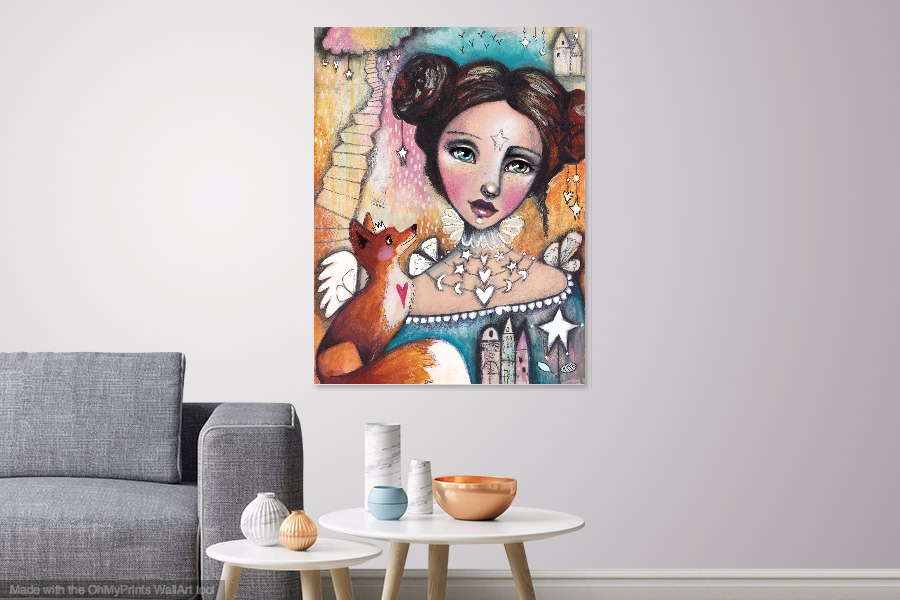 Hello creative friend!!
I have some wonderful news! I am finally able to offer 'Limited Edition – Hand Embellished – Giclee Prints'! They look absolutely amazing. :) After many years of searching for an excellent printer company that could create the most lush, durable and outta this world gorgeous reproductions of my work I finally found a place that does exactly that! :D I'm over the moon therefore that I can now offer these very special unique and hand embellished giclee prints, yay! :D
I have made 7 of my most popular images available as limited edition giclee prints which you can now purchase and be hung in your home! And let me tell you, they are truly stunning. The reproductions are beautifully produced on acid free paper with the best inks and look like an exact replica of the original painting (but: a lot cheaper, yay!).
Colours and textures are all picked up to the finest details and reproduced in these amazing giclee prints! If you're interested in buying one, simply scroll down and click on the link of the size you want (note choose your geographical area to add the correct shipping), add to cart and then send us a message to let us know which image you want reproduced in giclee form! (Or click here to download the PDF which also includes purchase links).
The ones that have already been printed are these images, but you can request any other image too (they may just take a couple of days longer to order and ship).
To see what other images I have available check out the gallery/ art shop here.
And here is a fun video in which I introduce you to the new prints! :)
What is a Giclee Print?
A Giclée Print is a high quality fine art print produced in the Giclée printing method. The method uses specialist archival pigment inks and acid-free papers; creating gallery-quality inkjet prints with excellent depth of colour, longevity and stability.
Studies have shown that Giclée Prints colour vividness can last in excess of 200 years with tests by independent bodies such as Wilhelm Research and printer manufacturers such as Epson.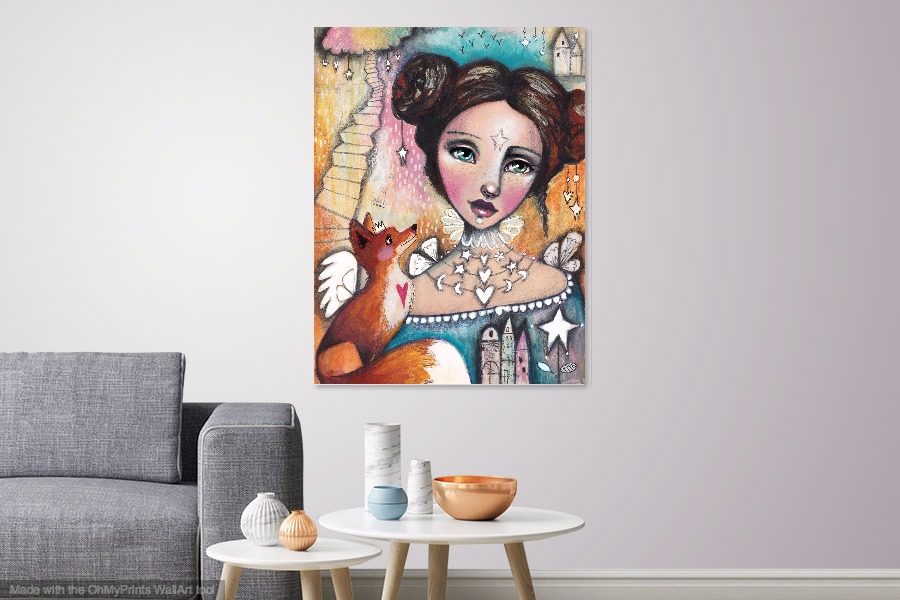 How Are Tam's Giclee Prints printed?
Tam's Giclee prints are printed on the finest archival papers, using the latest Epson professional Ultrachrome inks. Compared to most high street printers, who print at 360 dpi with 2 passes (no. of times a print head passes over an area), Tam's giclee printing service is set to 1440 dpi, with 8 passes, using an Epson HDR 10-colour pigment ink system profiled for accurate colour reproduction.
Using their state-of-the-art print software, prints are sharp, detailed, and vibrant. They maximise the colour gamut for every paper they offer and capture open shadow detail, true blues and natural skin tones for every image they print. 3-level black ink technology means better grey balance, impressive mid-tones, and no colour casts, for true black and white reproduction.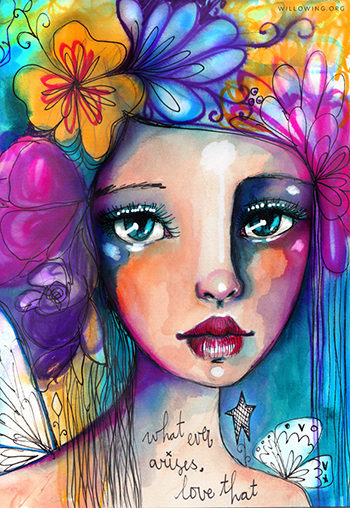 Are all of Tams art images available as Giclee Prints?
We have a select amount of images that are currently available as Giclee prints, but if you have a particular image in mind, please email us on [email protected] letting us know which image you would like printed and we can likely make it happen!
How Are Tam's Giclee Prints shipped?
By default they will be shipped in strong/ sturdy cardboard tubes, if you would like your print flat packed please let us know, shipping costs may then be increased somewhat.
What does *hand embellished* mean?
To make your Giclee print a one of a kind, Tam will add some small hand embellishments to the print with paint or marker.
Do the prints have a white border?
Prints have a white border of approx 1-2 inches to allow for framing.
Are Tam's Giclee Prints Limited Edition?
Yes, the Giclee prints are limited edition up to 50 or 100 depending on the image and will be signed and numbered.
Prices
To buy a print click on the price of the size giclee print you want combined with where you live geographically, this will add the giclee print to your cart on paypal, make the purchase and then email us with the image you'd like so we can get you all set up! :)
Size in inches

Size in cms

Giclee Print Price

Shipping World Wide

from the UK

World Wide Total

Shipping to Europe from the UK

Europe Total

Shipping UK

UK total

8 x 12"

20 x 31cm

£33 GBP

£16 GBP

£13 GBP

£7.50

12 x 16"

31 x 41cm

£56 GBP

£16 GBP

£13 GBP

£7.50

16 x 20"

41 x 51cm

£72 GBP

£16 GBP

£13 GBP

£7.50

20 x 30"

51 x 76cm

£84 GBP

£16 GBP

£13 GBP

£7.50
To check currency conversions please go here: www.xe.com.
Contact us on [email protected] for more details.
Thank you so much for reading this page!
Love
Tam x