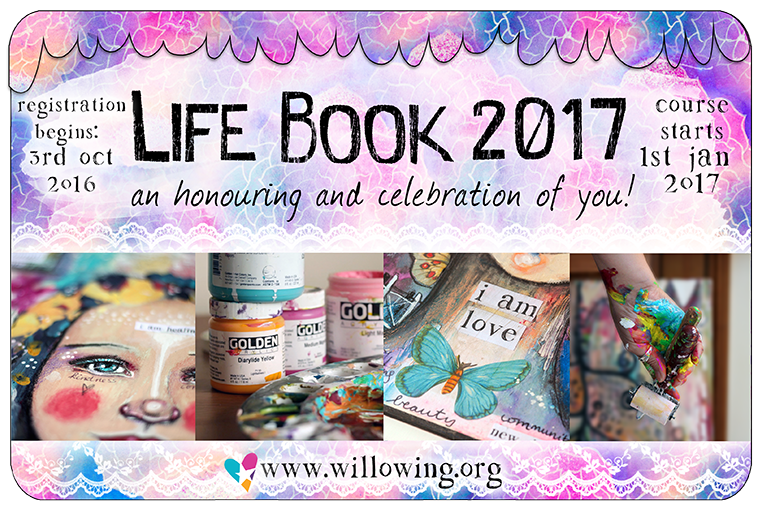 For questions about Life Book contact Tam, Gracie or Maddie on willowing.arts@gmail.com.
"Life Book, a celebration and honouring of YOU"
is a year-long mixed media art class
organised by Tamara Laporte from Willowing Arts.
Tam is joined by 23 incredible art teachers who are all gearing up to share their mixed media techniques, tips and tricks with YOU! Themed around self-development and healing, you'll be creating several loose mixed media art journal pages per month which by the end of the year you will bind into a glorious journal (a Life Book)! You will have a wonderful keepsake that you can treasure for the rest of your life!
Watch this fun promotional video for information
about Life Book 2017 and a dose of 'happy'! :)
Registration Now Open!
Class has Begun but you can absoloooodely still join!! :)

(You get access to all previously posted classes and you can download all content!)
---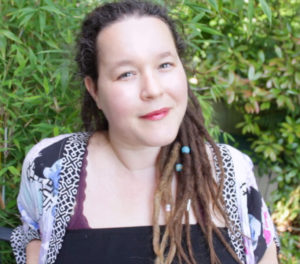 Hello dear one! My name is Tam! Thank you for stopping by and checking out the Life Book information. Life Book is SUCH a precious project to me, I pour my be-end all into this baby. Let me tell you all about it. It's kinda an offer you can't refuse I'm sure! Over 3600+ wonderful people joined us on Life Book last year (and over 12500+ people have joined it since its inception in 2012!), it's been an incredible experience.
People have learned so much! They've created such beautiful art work and they've been so brave when digging deeper into some of the personal development exercises! I receive uplifting emails almost daily from participants telling me how Life Book has enriched their lives (check out the testimonials by scrolling down or clicking here) I'm so honoured and blessed to be the host of this fantabulous course each year. I count my lucky stars every day!
In a nutshell, this is the Incredible Life Book 2017 offer:
◙ A minimum of 6 in depth Mixed Media Art Lessons + a Minimum of 4 Bonus Sessions by me: Tam  (it usually ends up being more than that though because I get excited about all the new things I learn and find it difficult not to share haha!)
◙ 21 In depth Mixed Media Art Lessons by Spectacular Guest Teachers (see below who the 2017 guest teachers are)
◙ 21 (Smaller) Bonus Activities like: extra PDF prompts & step by steps/ artist interviews/ ATC swaps/ give aways/ audio meditations/ writing prompts etc by Tam & Guest Teachers
In other words: a minimum of 1 lesson or session every week!
A minimum of 52 creative, inspiring, encouraging, enabling, liberating, colourful, insightful sessions throughout the year!
---
So basically you continue to receive creative inspiration and prompts WEEKLY (without fail, every week there is something for you to enjoy) and all that for ONLY £89 GBP or approx $115 USD (the course content is valued at over $2000+ so you get a year filled with incredible lessons and inspiration for only a fraction of the retail price, is that awesome or awesome?) There is no catch here, just me and a bunch of awesome other artists wanting you to have access to a 'library' of inspiring & educational art lessons and personal development tools that help you enrich your life. Simple as that. :) I personally believe that practising self care through art & self enquiry creates happier people and happier people equals a better world (happy people are nice to others and spread light and goodness! and sometimes: muffins!!!). :-) But seriously though: happiness is serious business, in that, it truly benefits you and the world & people around you!


Read all about the Life Book 2017 Teachers!


Download the Life Book 2017 Schedule!


Download the Suggested Supply List!
You will be able to:
Download all class materials to your machine, keep them forever
Learn many new mixed media techniques and styles
Grow and develop both personally and artistically
Receive extra inspiration, like PDF worksheets, art journal prompts, ATC swaps, guided visuations & meditations, artist interviews etc!
Connect with like-minded creative people
Make new artistic connections
Become part of a buzzing/ thriving art community for a whole year!
Packages
Ready to sign up? Excited?! :)
Just pick one of the packages below, hit 'add to cart' and we'll get you all set up to have a fantastic 2017! :) - Oh and just so you know; if you can't wait until Jan 1st to get art-making, we've made some of our 'premium packages' EXTRA affordable this year! If you sign up to one of the premium packages, you get access to the self-study courses you've chosen IMMEDIATELY! YAY! So you can get your creative juices flowing in prep for Life Book 2017! Yay! You won't have to wait until Jan 1st to access to your extra courses. Cool huh?! :D