This lesson was first published as part of Ever After 2019 and is now available as a stand alone class!
We are going to create a beautiful painting of 'Pete and his Dragon' based on the story of 'Pete's Dragon', one of my favourite childhood stories! I even named my second child, Elliot, after the dragon! :)
I'm also including 2 bonus sessions from the Ever After course: Snow White and Sad Queen.
Hope you'll join us!
This lesson is supported by a PDF. Approximately 3 hours of video content.
Hope you'll join! :D
Tam xoox
---
Click on image below to enter see photos of the type of painting we'll make: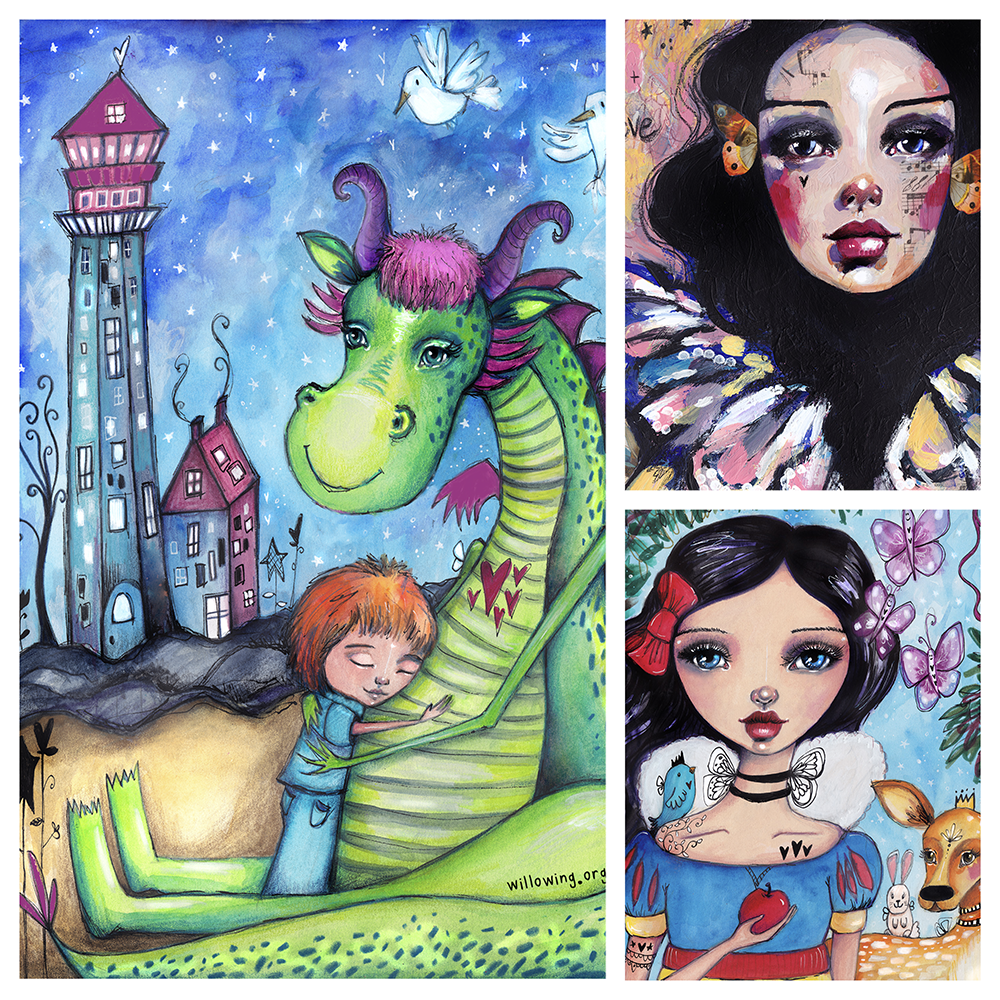 All class content is downloadable
Type of lesson: self study class
Video + PDF content
Life Long Access
Work from the comfort of your own home