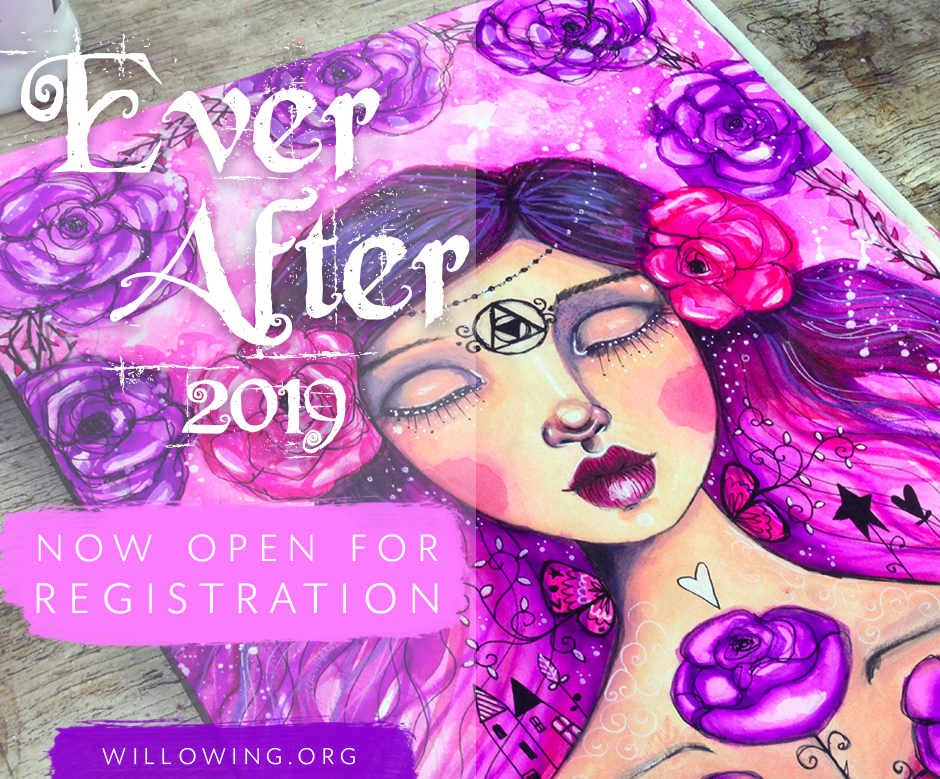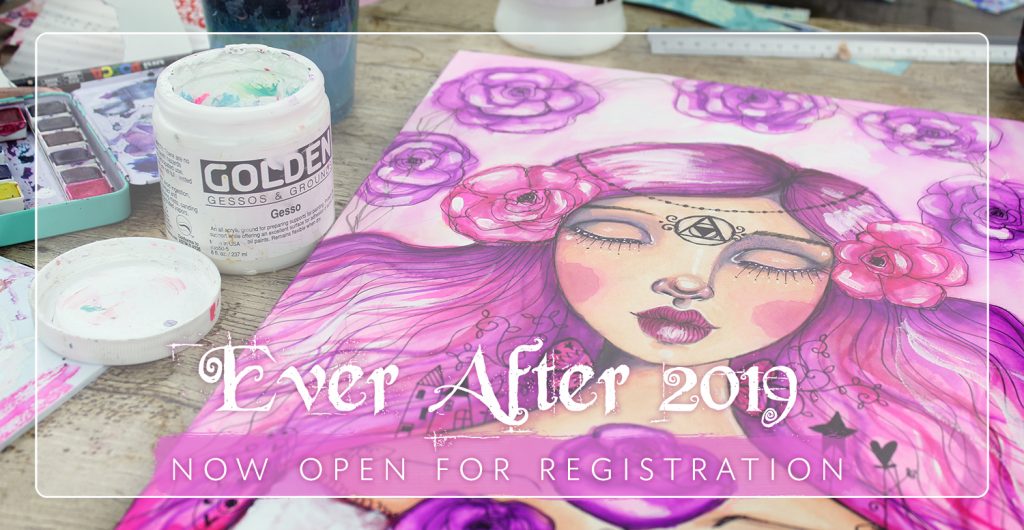 Hello magical creative friend!
Exciting news! :) Ever After 2019 is now open for registration AND we are running a blog hop and many give-aways to kick off this fun news! (Scroll down for blog hop and give away info!)
Please note: this is the last year we will run Ever After! 
So if you ever wanted to join Ever After in the past but couldn't, this is your last chance to join this wonderful course which is all about finding your unique creative style, diving deep into fairytales and stories (including your own) and making wonderful magical art!
Join HERE NOW
if you're sold already. :)
Be sure to use your Early Bird Discount code to get 20% off!
MAGIC2019
Or read on for more info and a chance to win a spot on this course!
If you're new to me and the blog, let me tell you a little about Ever After:
Ever After my newest collaborative course! We ran it for the first time in 2016 and then in 2017 and 2018 too and it's been a great success! It is a rather magical course because it has a 'Fairytale Theme' AND we focus on style development in depth! I've been running art courses for so many years now and really love offering an in depth course where students can focus on developing their own style!! (The question: "how do you develop your own style" is the top nr 1 most frequently asked question in my inbox!). Ever After runs over 4 months, starting July 1st.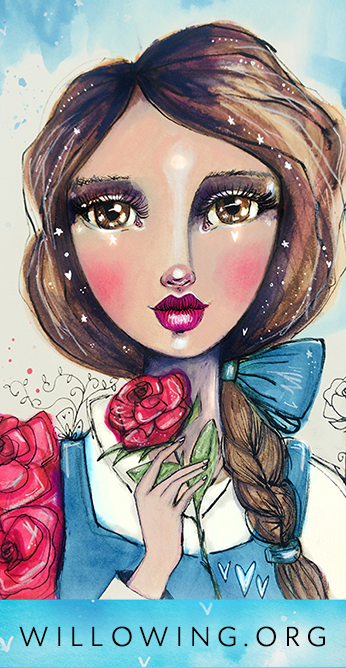 If you're not ready for style development yet then you can just buy the 'Ever After Fairytale Bundle' offer on its own (without the style development element) which simply is an awesome mixed media art class with a fairytale theme taught by some of your most favourite artists and fabulous teachers in our beautiful mixed media community! Each teacher has chosen a fairytale and will let their fairytale (or myth/ magical story) inspire their lesson. I'm excited to let you know who will be involved today! We will let the fairy tales inspire our paintings and our story telling. The messages and symbolism of these tales and myths can help us develop our own voice, to be truer to ourselves and creative story telling abilities, I'm so excited to share the beautiful lessons with you! :)
Additionally we'll look at how we can start telling new and different stories based on the original fairy tales (eg: how about Snow White saves the prince instead?) Or how about Alice on a motorcycle? How about twisting and changing the fairy tales so that your wish comes true? The options are endless and super super fun!! :)
The style development segment is full of information, hints and tips, special assignments, a big juicy workbook, informative videos, demonstrations on how to derive inspiration and then take ideas to develop your style, self discovery (style development is all about getting to know yourself and telling the story of YOU, you know) and so much more. I'm super excited about this course – the students LOVE it! :)
I hope you'll join this course. It's suitable for beginners and the more experienced! I've been running many courses since late 2008 and have made MANY students happy over the years! :) Read all the love, positive feedback and testimonials on THIS PAGE.
You can find out all the details (and sign up with the Early Bird price) by clicking here.
This year I'll be working with the story: Pete's Dragon, it was one of my favourite stories and films when growing up! I named my second child, Elliot after Pete's dragon (also called Elliot, obviously!) :)) I will also add some bonus sessions to my lesson inspired by a different story and I'll also include 2 time lapsed bonus videos of 2 projects that appear in my up and coming 2nd book based on Ever After! :) It's going to be full of goodies this course!
For my main lesson we will include a dragon of some sorts that will look something similar to this painting (which is a project from my book:)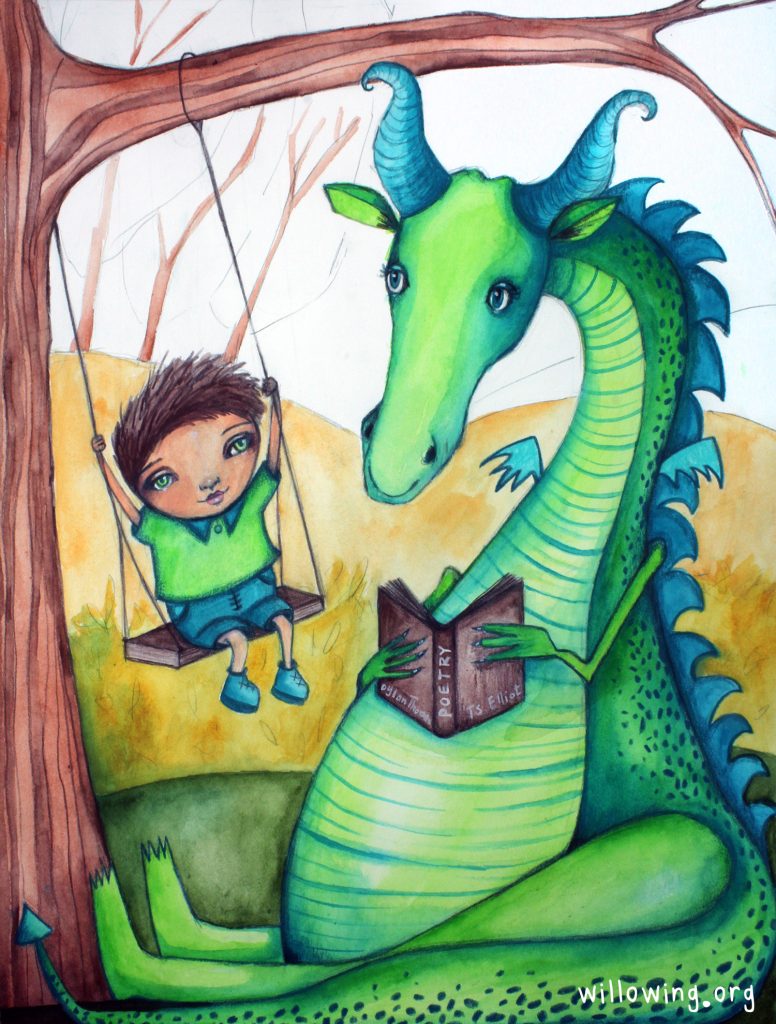 ---
So who will be teaching on Ever After 2019?
An amazing group of artists and teachers! Check 'm out! ->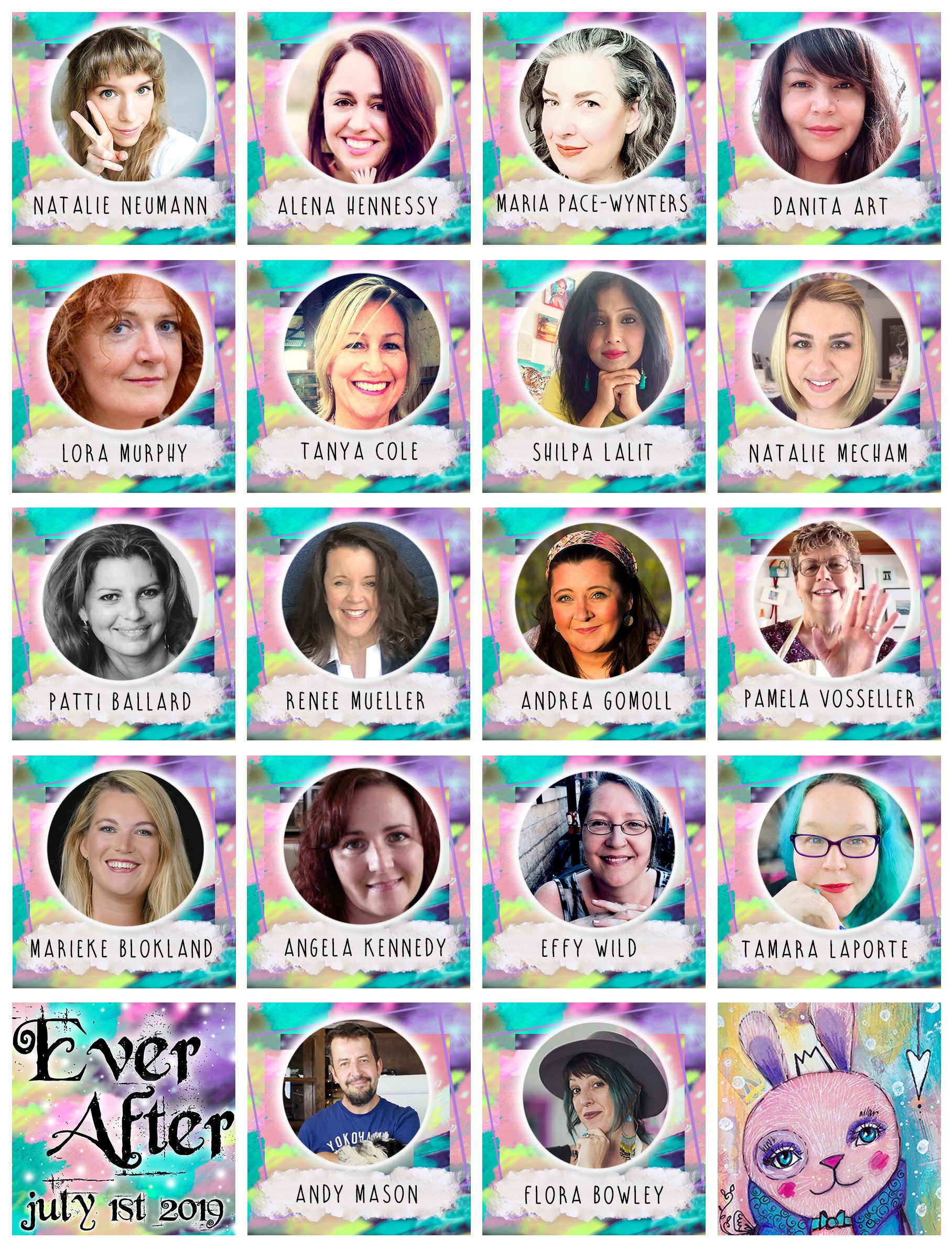 Please note: Visionary Artist and Teacher Flora Bowley, will be contributing to the Style Development Segment only.
I'm very excited about this fabulous group of people who all have varied yet related styles which lend themselves well to the fairy tale themes of the lesson and also the style development segment of the course. :) Are you getting as excited as meeeeee?! :)
Stories we will be working with this year are: Pete's Dragon, Thumbelina, The Children of Lir, Frau Holle, The Witches of Eastwick, Harry Potter (Hedwig), Cinderella, Rapunzel, Snow White & Rose Red, The Blessed One's Advice, The Secret Garden, Muse Polyhumnia, Little Red Riding Hood, Alice in Wonderland, Pinocchio, and Swan Lake.
Want to read more about these gorgeous artists
and see some examples of their beautiful works?

Read all about them in this document: Teacher Profiles Ever After 2019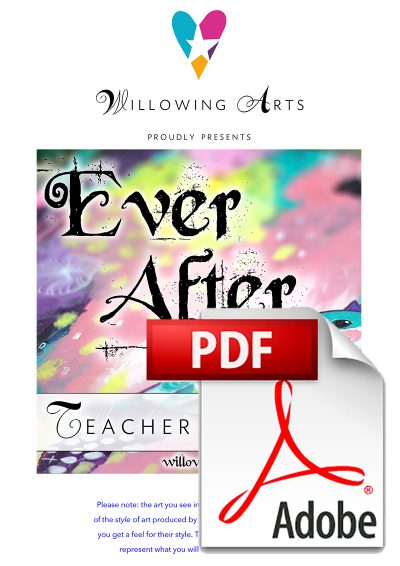 ---

Registration is NOW OPEN and the class begins on July 1st 2019!
(Get 20% off with the discount code: MAGIC2019)
So if you want to start your summer drawing and painting fairy-tales, exploring your own personal story & style and hang out with a wonderful creative community of like-minded souls, be sure to join us now! :)
Now then, onto the give-away and blog hop! :) The teachers and I are giving away spaces on this year's Ever After, yay! :) The blog hop with all the give aways starts today and it starts here (scroll down)! You can up your chances of winning a space by entering all the other give-aways also!
Have a great time following the blog hop! :) xoxo
---
Blog Hop & Give Away Information!
To celebrate the launch of EA2019 we're running a super fun blog hop with all the teachers who can each give away 1 space on Ever After 2019! Want to win a space? Follow the blog hop along and make sure to follow the instructions on the teachers' pages to get entered into the draws.
I'm kicking off the blog hop today with running my own give-away!!
I am giving away
To enter the give-away please do the following:
*Be sure to sign up to my newsletter*
* Share this blog post on your Facebook page/ Twitter or Instagram *
* Leave a comment below, letting us know what your favourite fairy tale (or magical story/ myth) is *
Winners! 
Tam's Winners: 
Kyrstin Gibson 
Nancyfangles Brown 
Heidi Michele
Lora Murphy: 
Sheila AR
Effy Wild: 
Jill Fine
Andrea Gomoll: 
Marielle Hoogeboom
Patti Ballard:
Julie Stancato
Marieke Blokland:
Sharon Finkbiner
Renee Mueller:
Bonita Hendriks
Natalie Mecham: 
Ronda Conley
Shilpa Lalit:
Debbie Smith

Maria Pace-Wynter:
Jeanne C

Angela Kennedy: 
Natalie Gorgona
Natalie Neumann:
Michael Blackerby
Alena Hennessy:
Laura Reading Roth
Danita:
Chantelle Venter

Tanya Cole: 
Carolien Klapwijk-Buchner
Pamela Vosseller: 
Tracie Brackins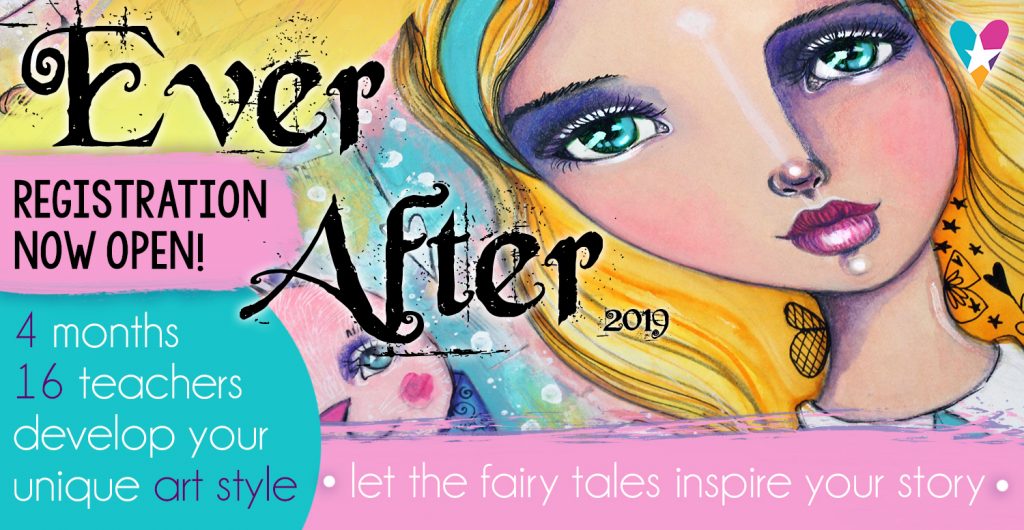 ---
The Ever After 2019 Blog Hoppalong :)
To up your chances to win and to learn more about the amazing EA2019 teaching team, be sure to follow the BLOGALONG:
Thank you
for celebrating with us you guys, I SO SO hope we will see you on Ever After 2019! :)
Registration is now open! :D