Ever After 2016 Fairytale Bundle now on sale! 
Ever After 2016 has finished running, and the teacher's individual fairy tale classes are available here as a packaged 'bundle' deal. This 'EA2016 Bundle Edition' includes 11 in-depth lessons and 3 bonus lessons from 10 awesome and inspiring teachers including Tam from Ever After 2016.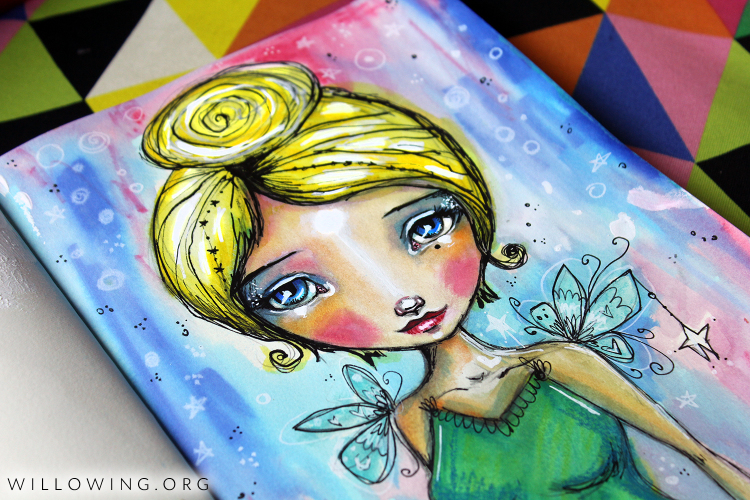 The lessons in this bundle are taken from Ever After 2016; Ever After 2016 was a 4 month course where Tam and 10 other art teachers shared their mixed media techniques, tips and tricks by each creating a unique painting based on a chosen fairy tale. Ever After 2016 has now finished but the fairy tale lessons from Ever After 2016 have been put together for you here in this stand alone Fairytale Bundle.
These are all the projects we'll do together:
(click on the images to see the larger versions)
---
Lesson projects and teachers:
The Little Mermaid with Tamara Laporte
Beauty & The Beast with Andrea Gomoll
Snow White with Annie Hamman
Sleeping Beauty with Jane Davenport
The Handless Maiden with Galia Alena
Little Red Riding Hood with Micki Wilde
Jack & The Beanstalk with Carla Sonheim
Goldilocks & The 3 Bears with Cinnamon Cooney
The Lord of the Rings (Galadriel) with Mystele Kirkeeng
Bonus: The Making of Tinker Bell in Limited Supplies with Tam
Alice in Wonderland with Karine Bosse
The Ugly Duckling with Effy Wild
Bonus: Malificent in Limited Supplies with Tam
Bonus: Which Fairy Tale Character Are You? The Happy Princess with Tam
11 main, in depth lessons + 3 bonus lessons
All class content is downloadable
Type of lesson: self study class
Video + PDF content
Life Long Access
Work from the comfort of your own home