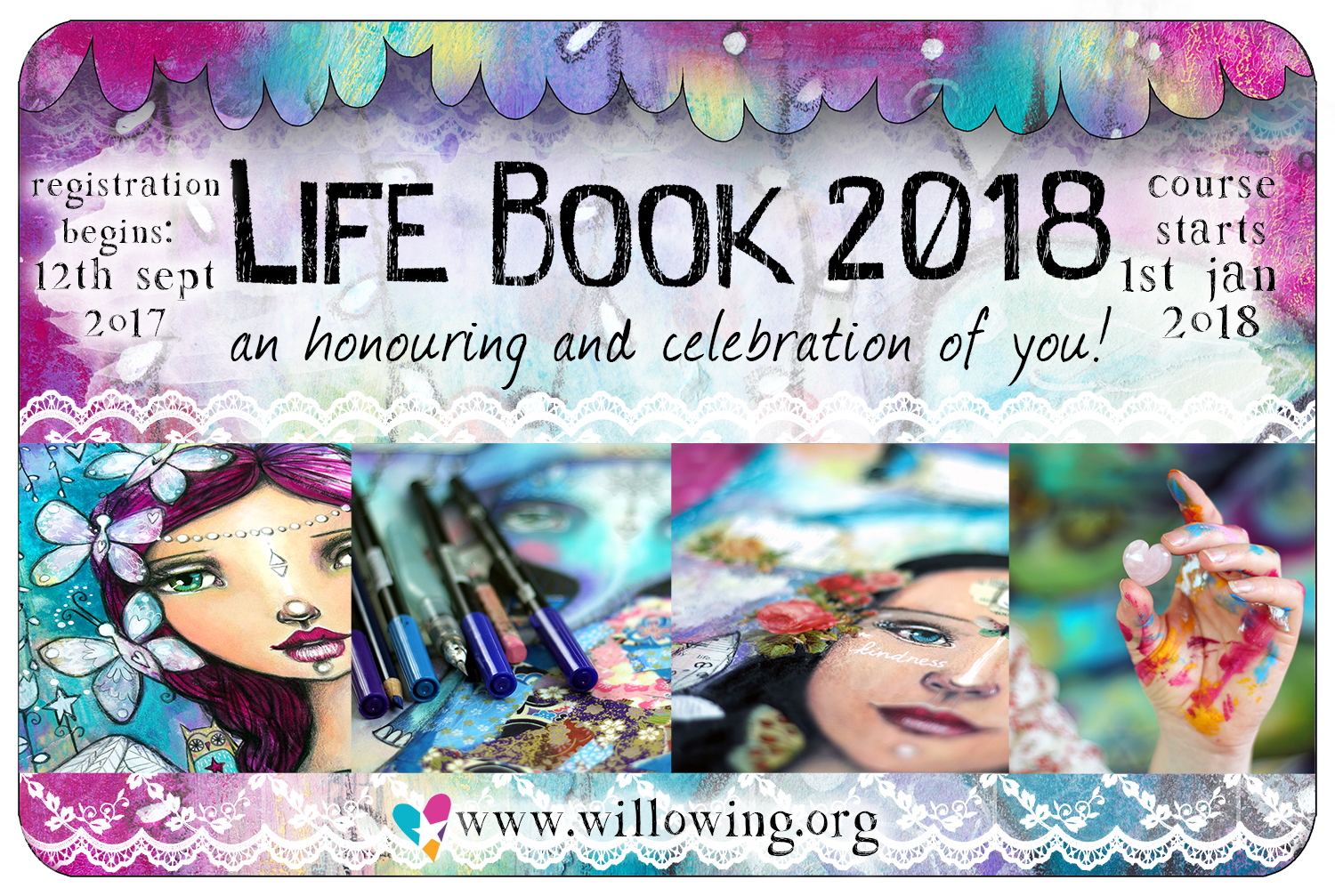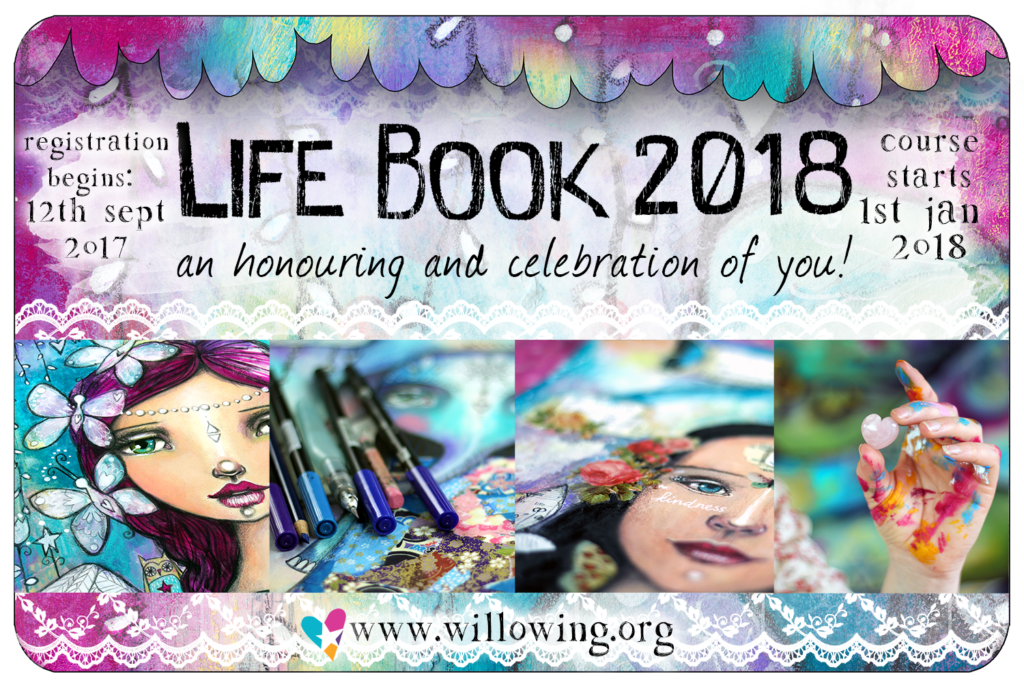 Hello oh glorious creative buddies! :) Welcome to the new site and a new blog post (the first I've done on the new site!!). It's been a huge amount of work to create this site (and we're still dealing with teething issues, but! It's here AND it's time it's time it's tiiiiiiiiime to announce to you the AMAZING Life Book 2018 Teacher Line Up, kick off the Life Book 2018 Blog Hop, hold a huge, big, mahoosive GIVE-AWAY and announce that we are giving out 10 scholarships this year! :D
Some of you already know, but Life Book 2018 next year has some SUPER EXCITING CHANGES to it! :) I'm so super happy with all the additional features we are offering to Life Book Students next year, my goodness, it really feels like Life Book is going to offer an even more holistic approach to creativity and personal growth! So, let me tell you all about the teachers, the changes for next year and the blog hop + give away!
---
New to me and to Life Book? What is 'all the fuss' about? :) Lemme tell you all about it!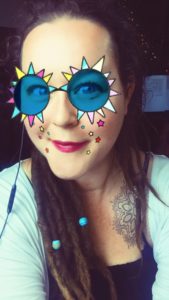 I am Tam and Life Book is my most ambitious, most beautiful, most uplifting, life enriching offer to the world to date! (I even wrote a book about it, check it out HERE). It's a year long mixed media art course that has been running for 6 years now! The course includes a host of fantastic guest teachers and you get a lot of me, Tam. I pour my love, heart, soul, sweat, blood, tears, unicorn and rainbow juice into this project each year (don't worry, no animals are harmed in the making of the fabulous course! haha ;0). You receive an offering (lesson, project, personal development exercise, creative prompt) of some sorts every week of the year, no fail; all 52 weeks of the year, we're there. We're with you during Christmas, Easter, Holidays, boring Tuesdays, on your birthday, deep in the night, early in the mornings, we're there! :)
So that has been the 'core course offer' for the past 6 years, but next year, you will get an additional 12/18 offers (OMG what?!) on top of the core mixed media art offers! The additional sessions are offered by renowned personal development and other art & craft teachers! Next year we have sessions on yoga, photography, aromatherapy, conscious dancing, angel energy, jewellery making, art doll making and more in addition to the amazing art lessons you already get!! And the most amazing thing is; THE PRICE IS NOT CHANGING!!!! (insert BIG SURPRISE EMOJI HERE! ;)).
Additional Exciting NEW Life Book 2018 features:
We're holding a huge 

prize

 

draw

 with 20 

prizes

 or so 

combined

 worth of £3000 GBP for all people who sign up to Life Book (not part of the blog hop)
Tam FB live sessions (first year I'm offering this)
Life long access to all content
All Life Book students will be given a Virtual Gift (or Swag) Bag with things like free e-books/ free high res art prints/ exclusive discount codes for Life Book students only by sponsors and teachers and other fun Gift Bag stuff
People LOVE the weekly prompt/ reminder/ nudge to be creative and then connect with the huge community of like-minded souls who are all there to give you support and encouragement! Since 2012, it's been joined by over 16,500 people, yes, we are huge tribe! :) We explore a wide variety of art techniques, provide you with lessons that are complete projects (not just techniques) and the lessons have an underlying 'personal development theme' (with a focus on finding more self-acceptance and self-love) too which is an optional element but definitely recommended for that extra feel-good feeling! :D You can also: jump in and out of the lessons (no need to 'follow a curriculum'), download all the lessons (yep, that's right) and join in on meditations, give-aways and ATC swaps. Life Book has built a strong reputation over the years of being a safe space to explore your creativity, learn an incredible amount about art techniques, being a place where you can be your glorious self and where you can learn more about who you are and how to be kinder towards yourself. Read the Life Book Manifesto by clicking here and read glowing testimonials here and here.
Oh and I forgot to tell you: the entire year only costs £89 GBP (approx $115 USD). Yup. That's not a monthly fee, that is the entire year fee (I often get people emailing me asking me if I mean if the fee is monthly, they ask if I made an error on the sales page, it's so cheap (such good value for money) they can't believe it! lol!). Because Life Book is so life-enriching, healing and supportive of the human soul & psyche, we want to make Life Book as accessible as possible to people from all backgrounds and walks of life, so we try to keep the price low (no catch), we also offer payment plans to make it easier for those who further struggle financially. So I hope, dear friend you will join us too (registration opens on September 12th)! As the reviews testify: you won't regret it, I'm sure! :)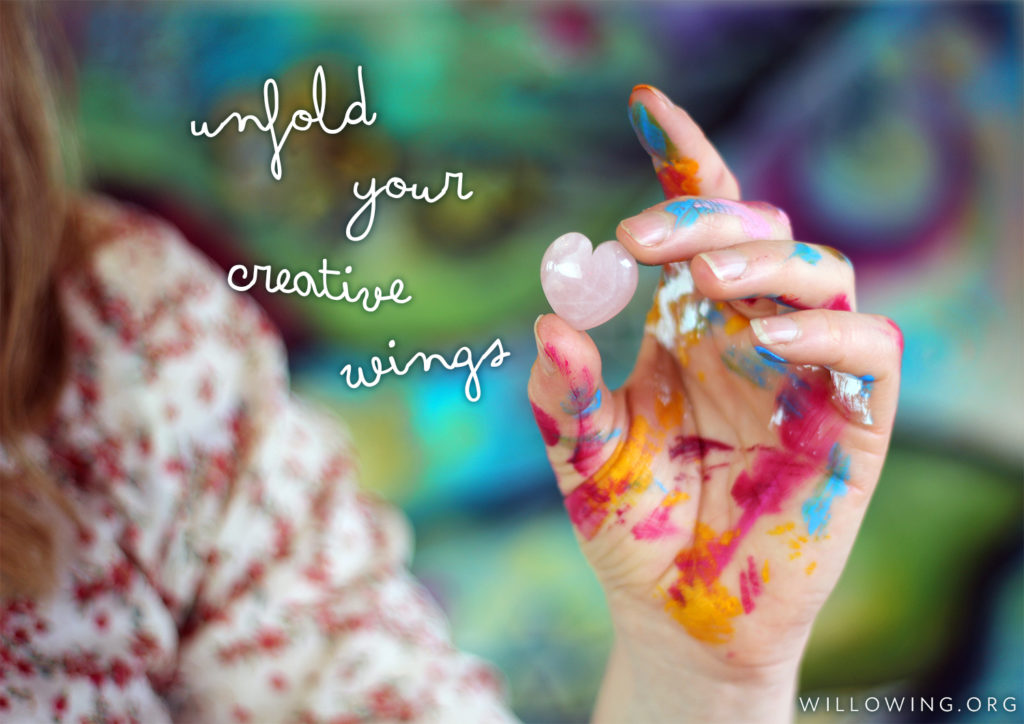 Isn't all that amazing!? :-) Anyhoo, I'm super excited and I could talk about Life Book forever, but I have a lot more to cover in the blog post, so let's get going! :) Without further ado, let me introduce to you to the awesome teachers who will be teaching on LB2018! They are an incredibly talented, generous, beautiful bunch of people. I'm so lucky to be doing this work and connect with and collaborate with so many amazing artists out there! :) Here they are!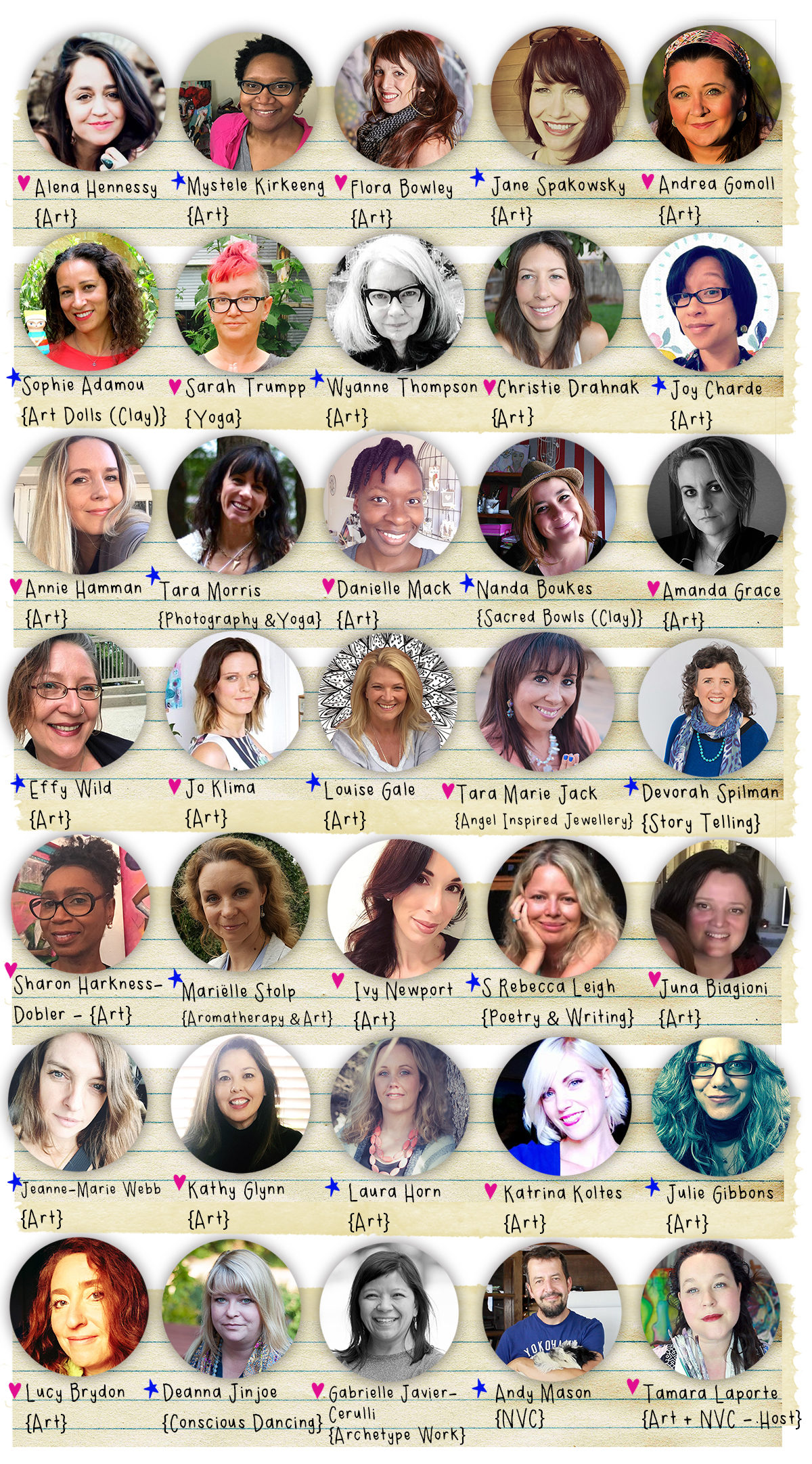 (If you scroll down you can find their site urls, be sure to follow them on the blog hop so you can find out more about them and also so you can enter their give-aways!).
If you want to read more about these gorgeous artists and see some examples of their beautiful works, make sure to download the 'teacher profile pdf' from this link/ image:
---
To celebrate the almost-launch-of-LB2018-going-on-sale we run a fun blog hop with all the teacher who can all give away 1 space on Life Book 2018! Want to win a space? Follow the blog hop along and make sure to follow the instructions on the teachers' pages to get entered into the draws.
I'm kicking off the blog hop today with running my own huge give-away!!
I am giving away 5 spaces on Life Book 2018 today.

In order to enter the give-away, please do the following:
1. Share this blog post on your social media sites
2. Be sure to sign up to my newsletter
3. Leave a comment below letting us know why you would love to be part of Life Book 2018.
---
To up your chances to win and to learn more about the amazing LB2017 teaching team, be sure to follow the hop:
You are here: —>Saturday 19th August 2017 -> Tamara Laporte  <—-You are here
Sunday 20th August 2017 -> Devorah Spilman 
Sunday 20th August 2017 -> Juna Biagioni
Monday 21st August 2017 -> Christie Drahnak 
Tuesday 22nd August 2017 -> Gabrielle J-C 
Tuesday 22nd August 2017 -> Laura Horn
Wednesday 23rd August 2017 -> Marielle Stolp 
Wednesday 23rd August 2017 -> Danielle Mack 
Thursday 24th August 2017 -> Lucy Brydon 
Friday 25th August 2017 -> Sarah Trumpp
Friday 25th August 2017 -> Effy Wild
Saturday 26th August 2017 -> Mystele Kirkeeng 
Sunday 27th August 2017 -> Deanna Jinjoe
Sunday 27th August 2017 -> Alena Hennessy
Monday 28th August 2017 -> Sharon Harkness-Dobler 
Tuesday 29th August 2017 -> Sophie Adamou 
Tuesday 29th August 2017  ->Amanda Grace 
Wednesday 30th August 2017 -> Jane Spakowsky 
Thursday 31st August 2017 -> Nanda Boukes 
Thursday 31st August 2017 -> Flora Bowley 
Friday 1st September 2017 -> Andrea Gomoll 
Saturday 2nd September 2017 -> Jo Klima 
Sunday 3rd September 2017 -> S Rebecca Leigh
Sunday 3rd September 2017 -> Julie Gibbons
Monday 4th September 2017 -> Ivy Newport
Tuesday 5th September 2017 -> Tara Marie Jack
Tuesday 5th September 2017 -> Annie Hamman
Wednesday 6th September 2017 -> Joy Ting Charde
Thursday 7th September 2017 -> Tara Morris
Thursday 7th September 2017 -> Louise Gale
Friday 8th September 2017 -> Wyanne Thompson
Saturday 9th September 2017 -> Katrina Koltes
Sunday 10th September 2017 -> Kathy Glynn
Monday 11th September 2017 -> Jeanne Marie Webb
---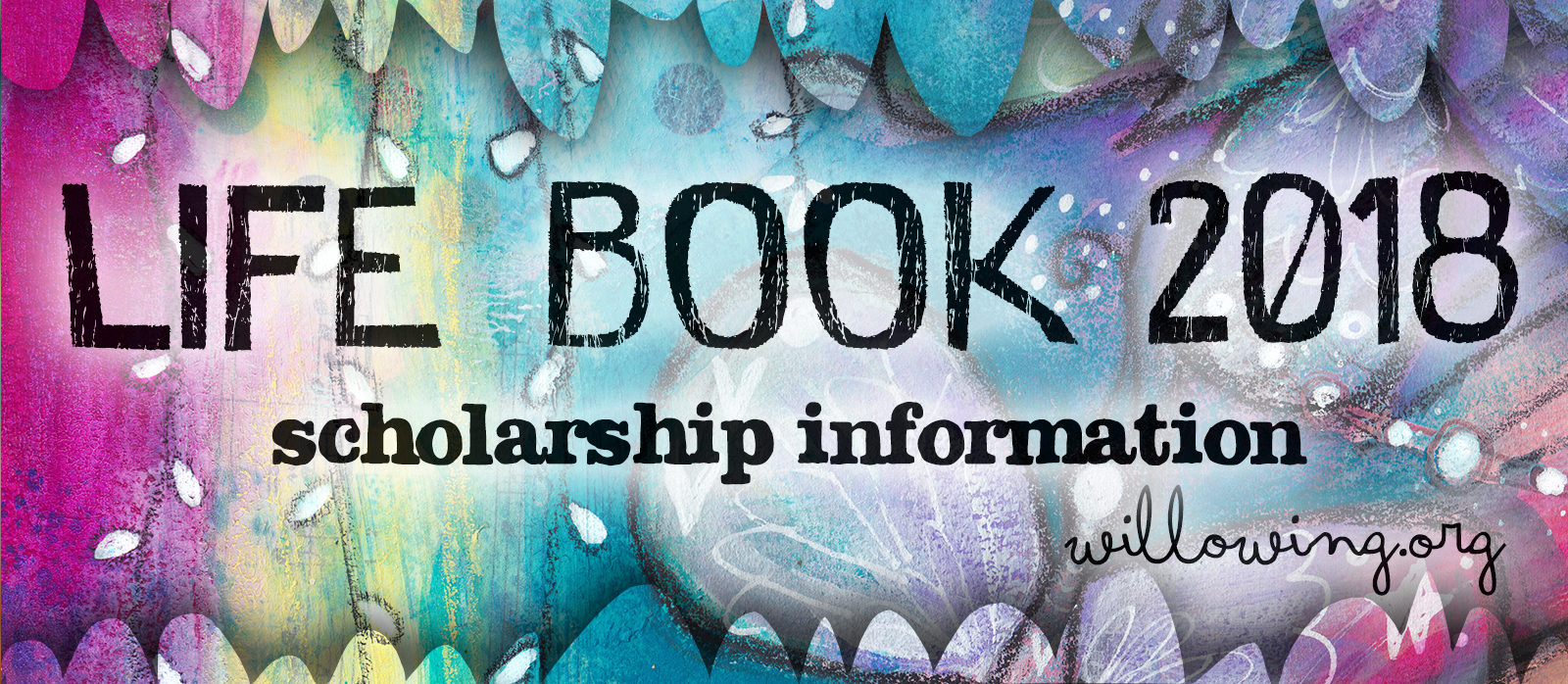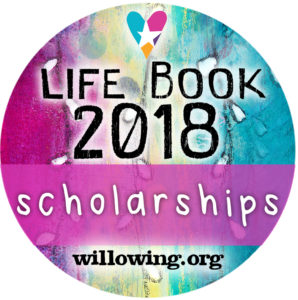 Now then, as if I'm not having enough fun already, we are also giving away
10 scholarships!
These scholarships have been made available for those who struggle financially and would not be able to join Life Book without financial support.
How to apply
Email us on [email protected] with your scholarship nomination, you can nominate yourself or someone else.
In your email pls answer the following questions:
Have you (or the friend/ family member) you are nominating) done Life Book before?
Why do you think you (or the friend/ family member you are nominating) are the right candidate for the scholarship (Pls describe this in approx 50-100 words)
How do you think you (or the friend//family member you are nominating) will benefit from Life Book 2018? (Pls describe this in approx 50-100 words)
We will go through all applications and get back to you as soon as we can!
Call for sponsors!
We have been incredibly blessed to have been able to offer additional sponsorships each year (on top of the 10 that Willowing Arts provides) due to generous and kind sponsorship donors! If you feel called to contribute to a fellow creative who may not be able to join Life Book without financial support and you'd like to sponsor them, pls let us know on willowing.ar[email protected] – Thank you in advance for considering this!!
xoxoxo
Tam x
---
Subscribe to Life Book 2018 Alerts!
If you want to stay connected and up to date when it comes to 'all things Life Book 2018' be sure to subscribe to the Life Book 2018 Alerts Newsletter by leaving your details here:
Thank you
for celebrating with us you guys, hope to see you on Life Book 2018! :)

Registration opens on September 12th 2017 keep an eye out! :D
Make sure to sign up to the newsletter
if you want to be reminded of when Life Book 2018 goes on sale!
Praise for Life Book by Previous Participants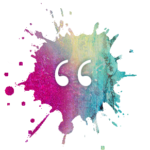 Unbelievable, Life changing, jammed packed classes for any skill level. Wonderful teachers that explain and guide you to create in a loving environment. They even have a Facebook group just for you and your class mates to share and support one another. You will not be sorry, Tam is amazing and will have you relaxed and comfortable and all the teachers are as well. There is something in Life Book that is waiting for just you. – Denise Sorro-Butler – Tennessee, USA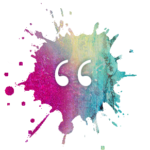 Honestly, it is the best course I have taken in my life (seriously). I have learned so much and it is helping to make my art evolve.  The teachers are wonderful.  If you would've shown me some of the pieces I did from this course a year ago,  I wouldn't have believed I could have created them. This is the most amazing course EVER!  I am so glad I stumbled across the mention on Facebook. – Susan Romita – New York, USA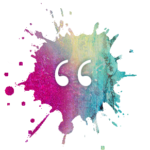 I have grown so much and learned so much about how my different art materials work. I've struggled and been astounded at things I've created. I've been blown away by some of my fellow classmates' work, and I am determined not to compare my near-beginning to someone else's middle! I've learned how to fix things if I mess up and I'm more confident in my work. And I had fun! I think you undervalue the course – it is worth far more than we pay for it. But I understand you want to keep it affordable for a larger number of people. And Tam, I love love love the little dance you do at the beginning of your videos! It makes me so happy. – Life Book is an amazing mixed media journey with a great variety of teachers, where you have a lesson each week and you learn more than you ever thought possible. It's an amazing value for what you receive. You MUST do it! –  Kim DuPree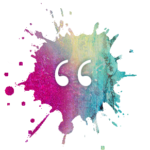 Life Book is a weekly on line event that is like a party and a classroom. It teaches participants skills in self-care and emotional well-being that I, as a licensed professional counselor, could charge a tidy sum to teach! Combining this teaching with art is the kind of art therapy we taught in the residential program where I worked. Tam and her guest artists do this in lovely non-intrusive ways that are not overwhelming for any one who has not experienced it, but are satisfying for those of us who have. Further, where ever you place yourself on the continuum of skill as an artist, you will still grow and learn from this course. The classes with Tam are priceless, then she adds guests artists to bring in their unique perspectives. I look forward to find this in my email every week! I highly recommend it for all!! – Janet Howerton